Oh, we do like ourselves some love handles.
H-cup idol Sayaka Todo (藤堂さやか) possibly has some of the most impressive curves, not to mention boobs, we have seen in gravure in a while.
After putting some DVDs earlier in the year and last year, the 24-year-old releases her first photo book on August 23rd, taking her career hopefully to the next level.
Like Ami Inamura, she's a fan of baseball and likes to pose in gear. She can swing our bat any day she fancies.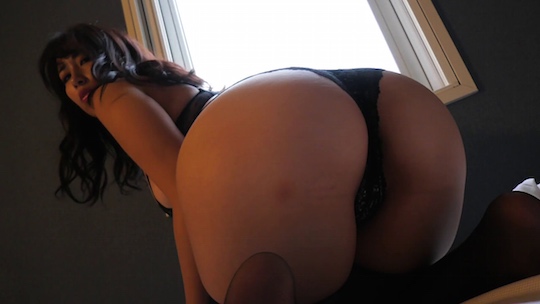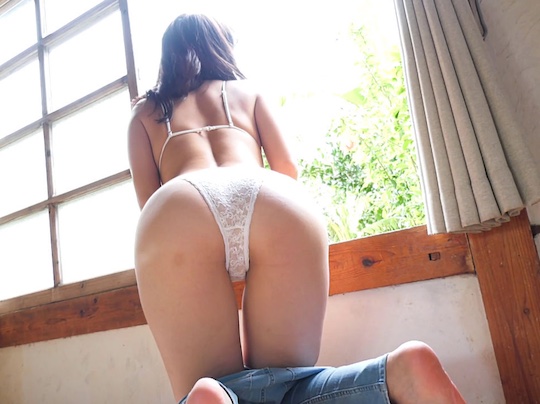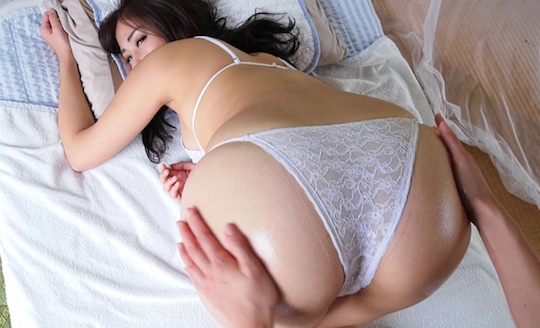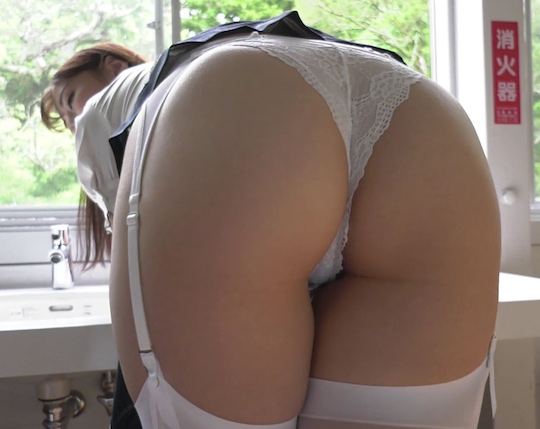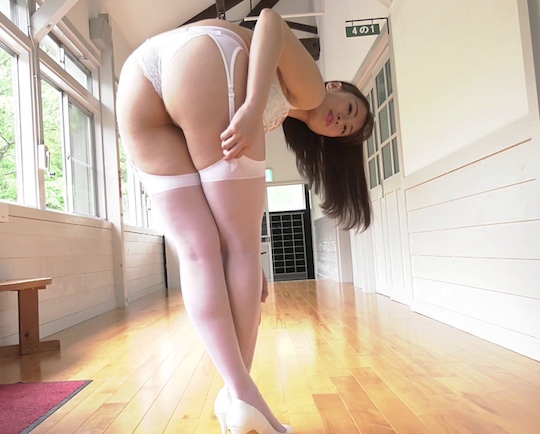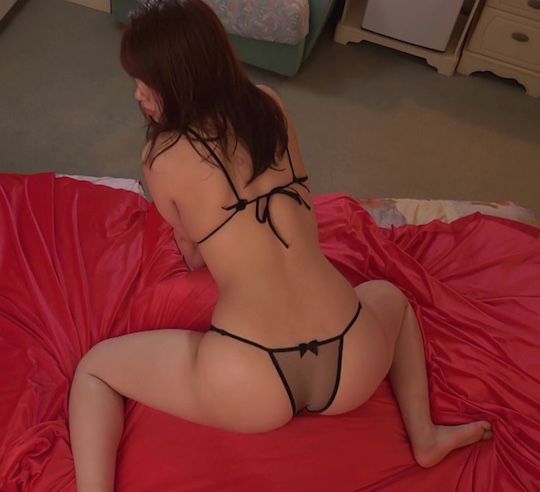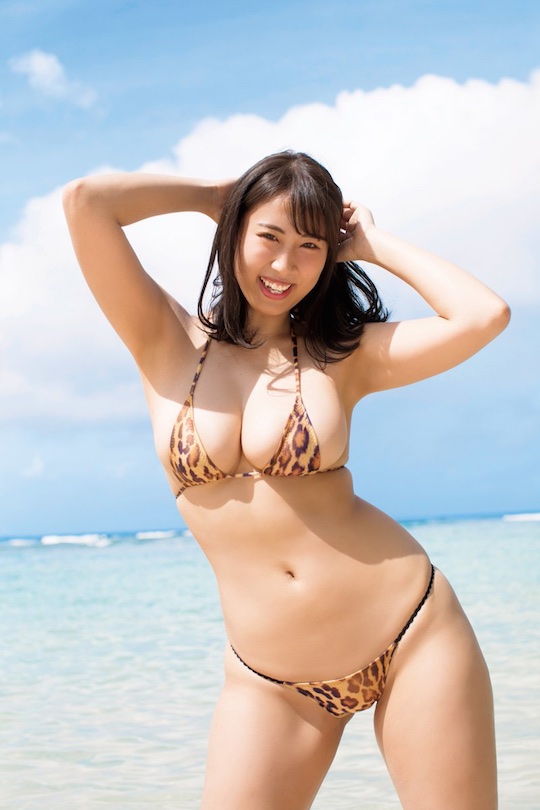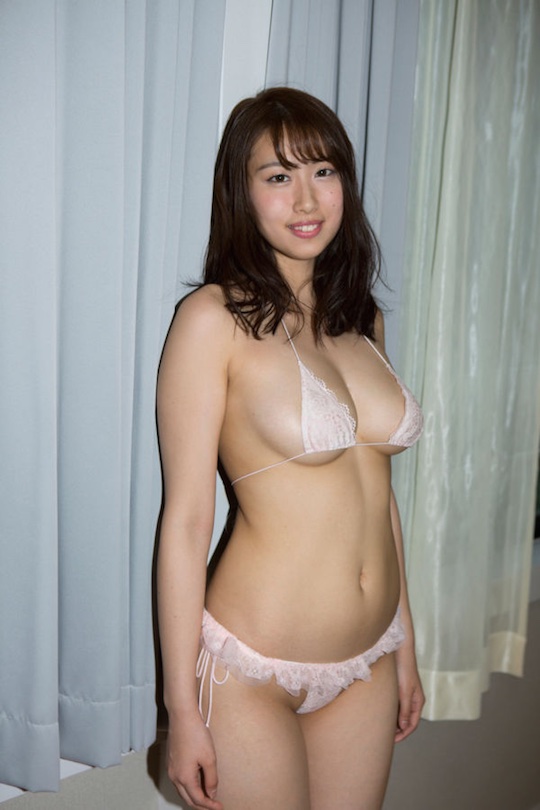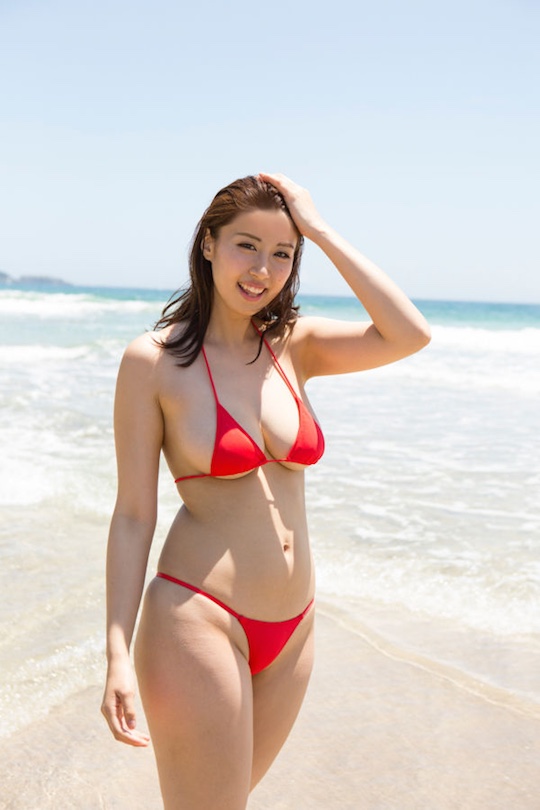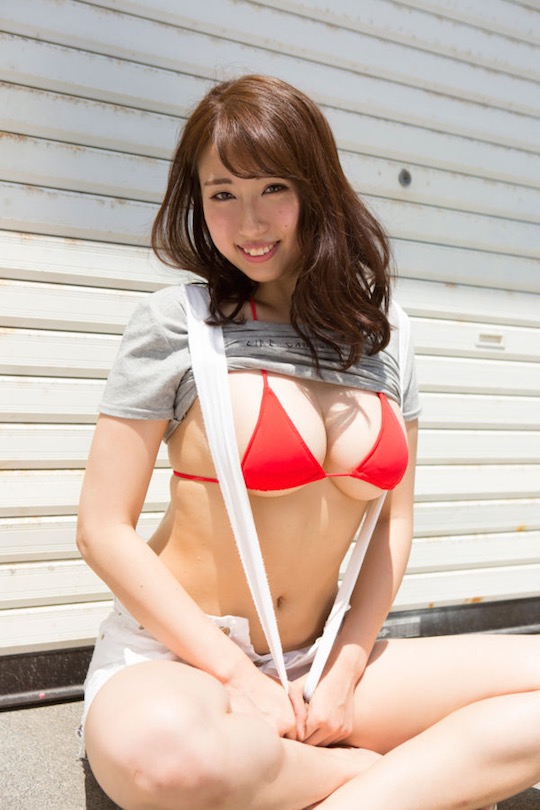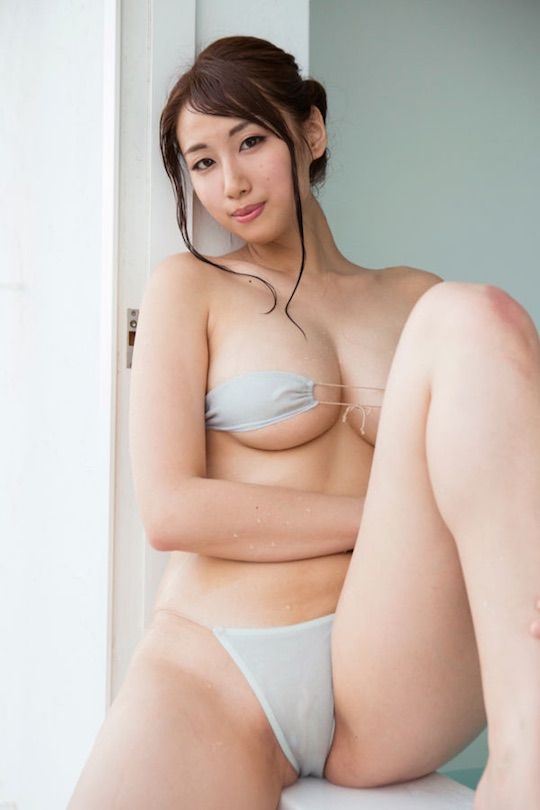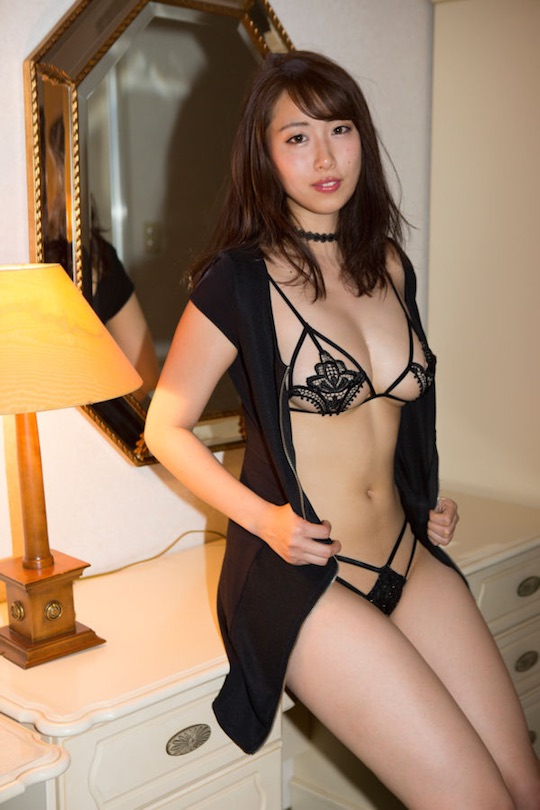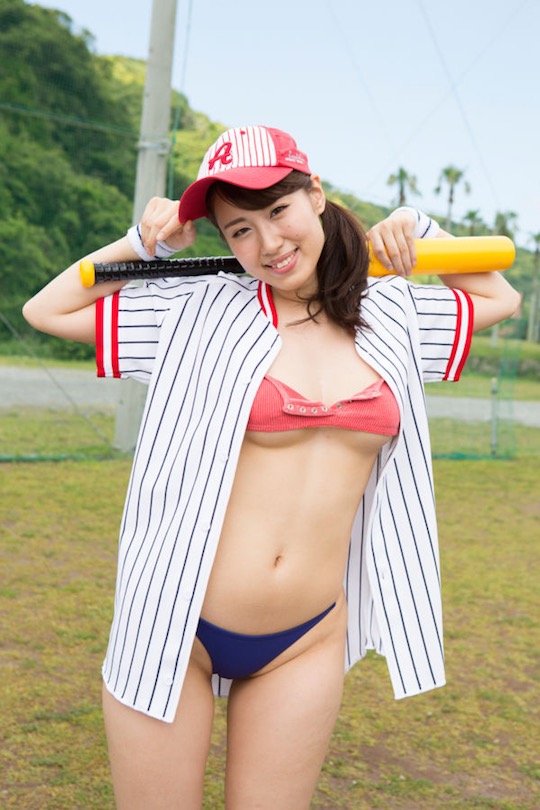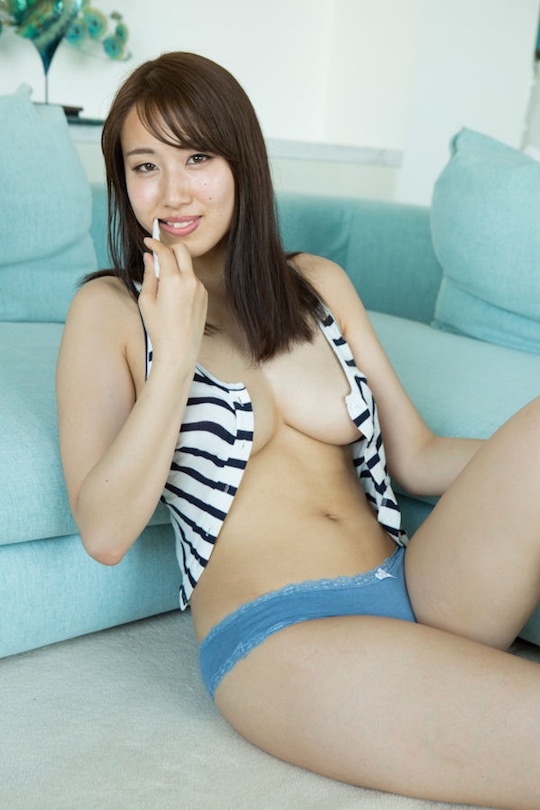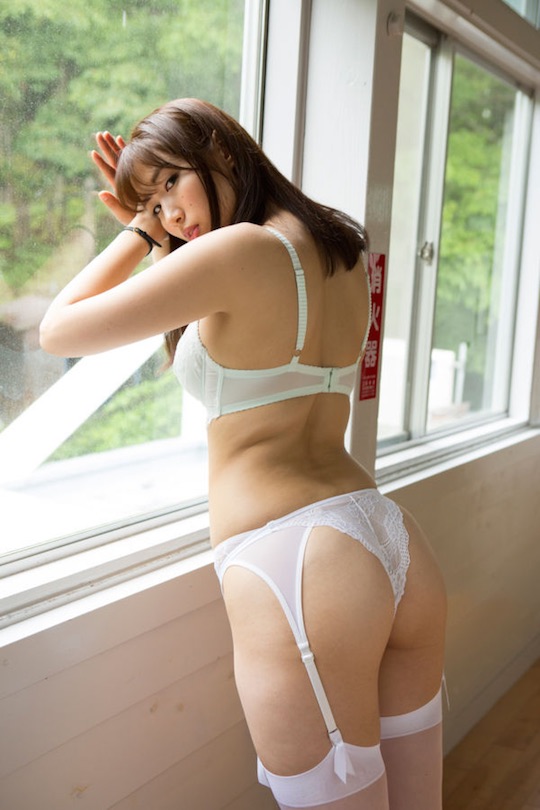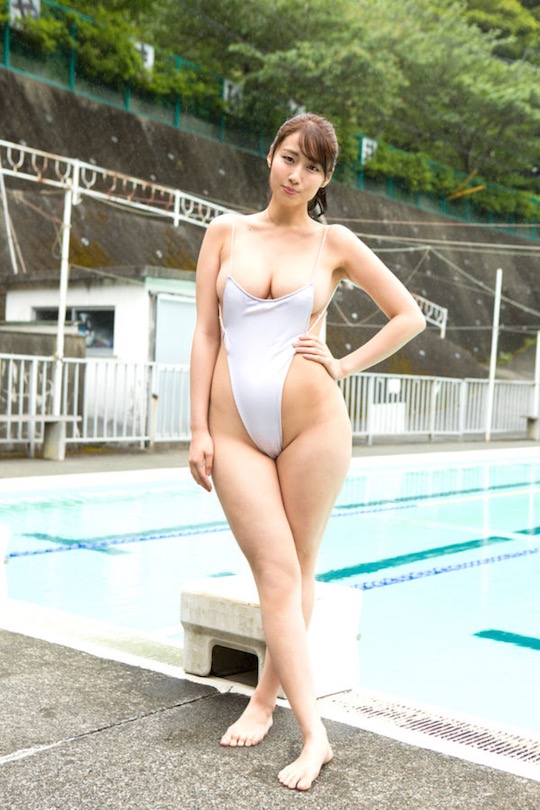 Might queen-of-the-butt Yuka Kuramochi have some competition on her hands?