We previously blogged about the explicit sex scenes in the film It Feels So Good (Kako no Futari) but came across better-quality images, so we wanted to showcase the film again.
As readers may recall, It Feels So Good stars Kumi Takiuchi and is also known in English as Lovers at the Crater. It was released last year in Japan to great acclaim.
Perhaps the best sex scene sees the two lovers start to have sex in a doorway, with the man penetrating Takiuchi from behind. They then continue on a bed, with her riding him and then sucking him off when he finishes.
Another scene sees them lie in bed next to each other, masturbating one another.
In another, they have sex on a table.
In yet another, they sit next to each other in bed and she starts to jerks him off and then begins to give him oral sex.
There are numerous other scenes that unfold in beds, in a bath, and beyond. Takiuchi does full-frontal nudity (not censored in these images taken from the overseas release) and the film bravely and refreshingly also does not shy away from showing the mechanics of sex, including cunnilingus, unprotected sex, and cleaning up cum.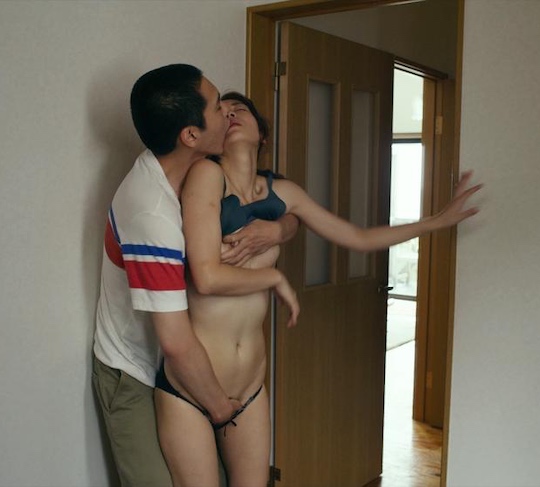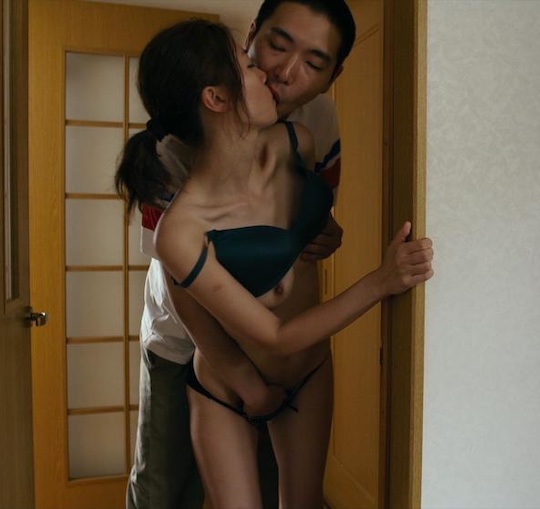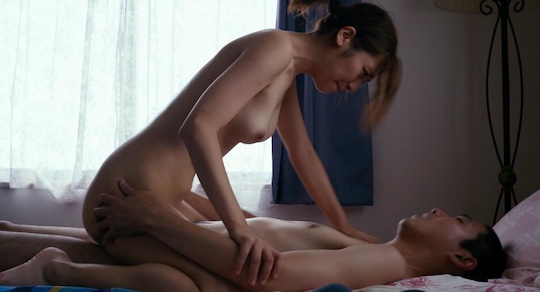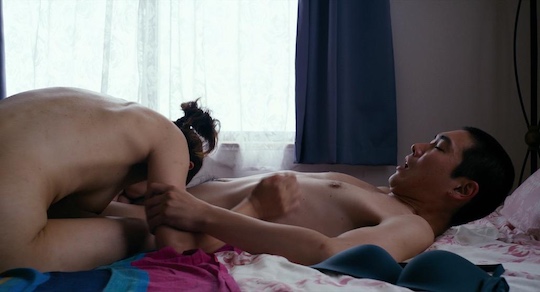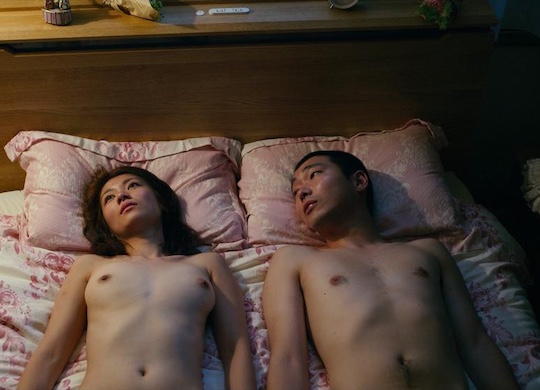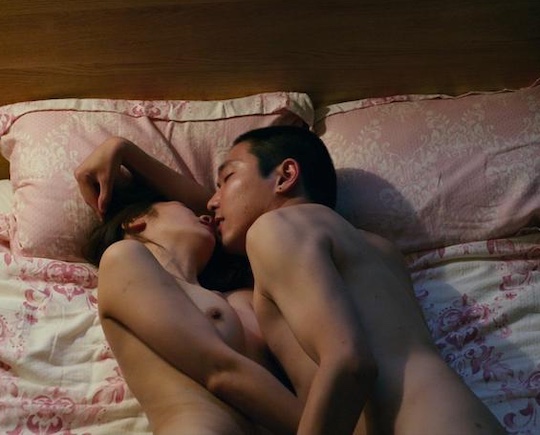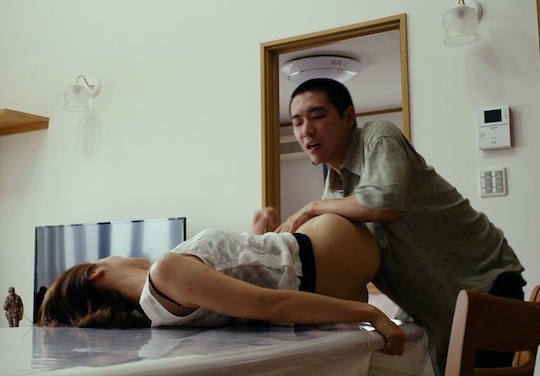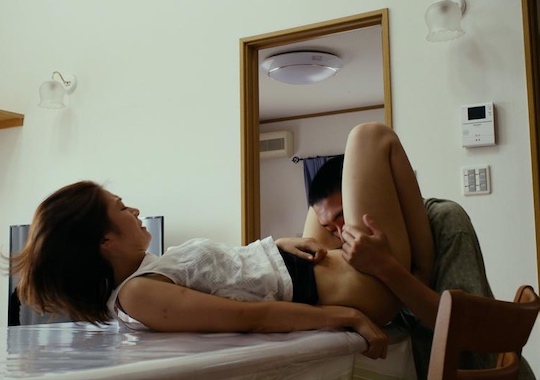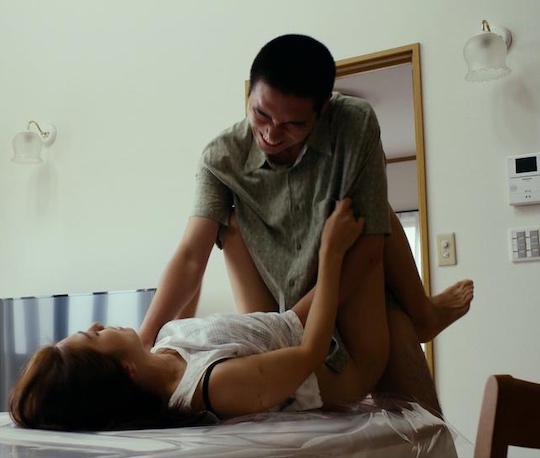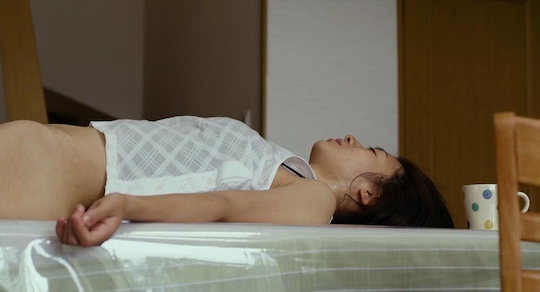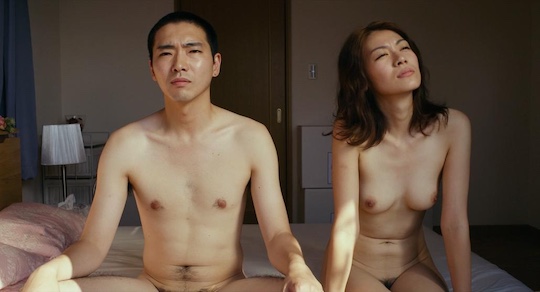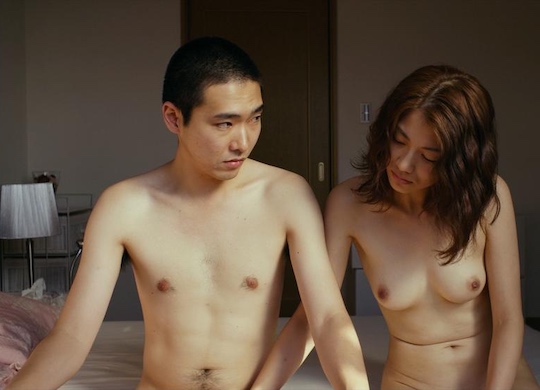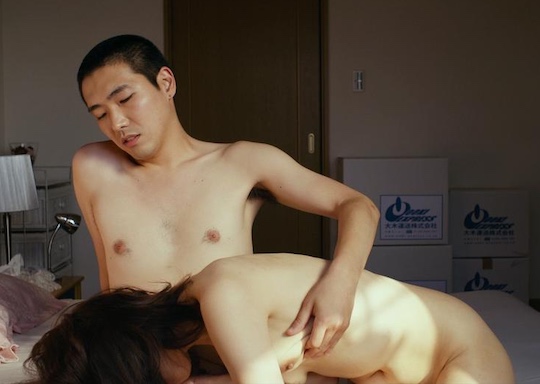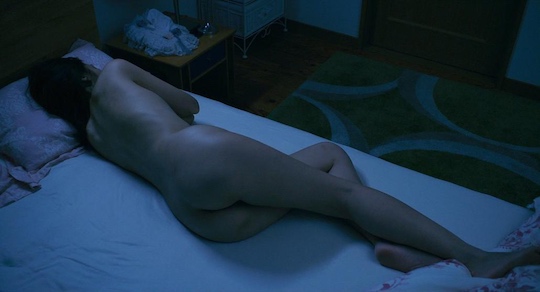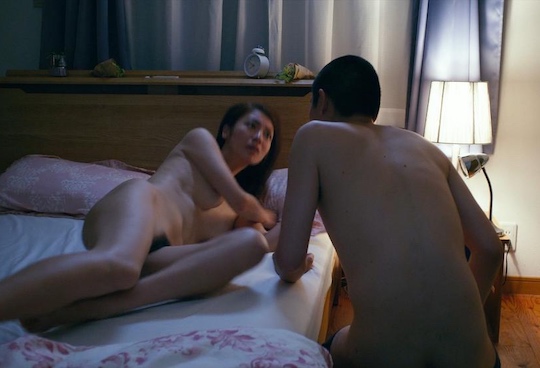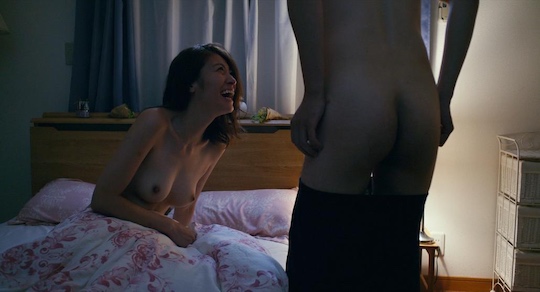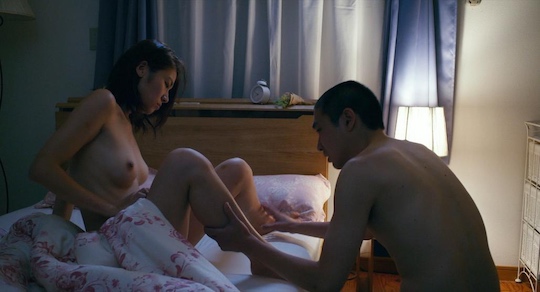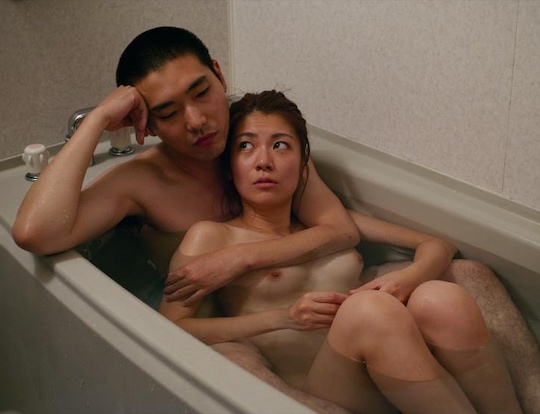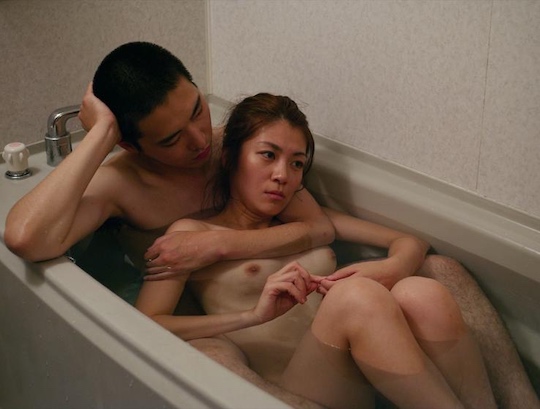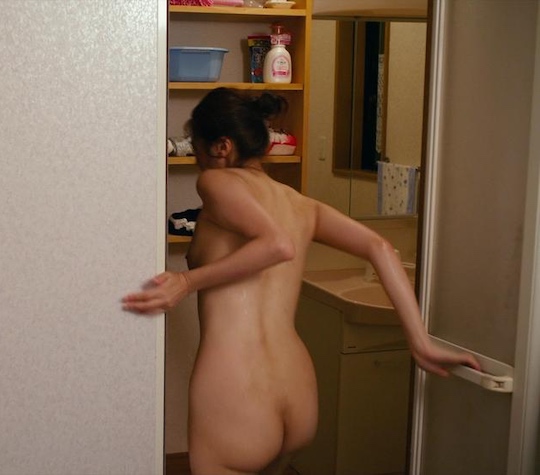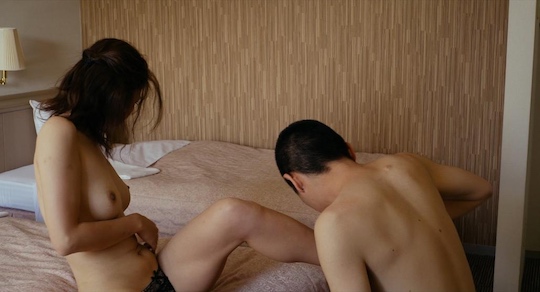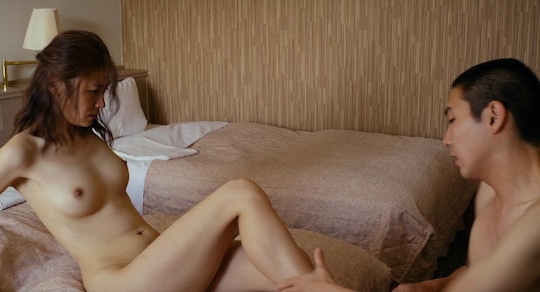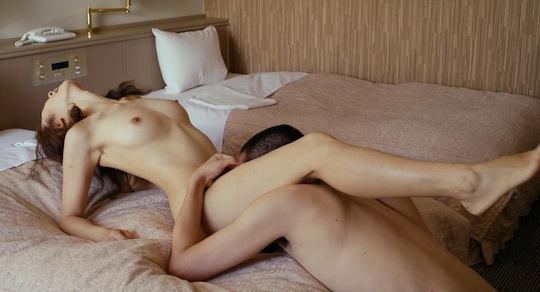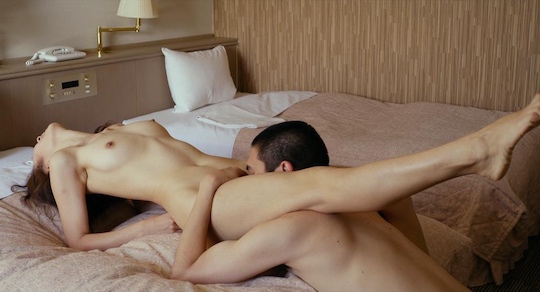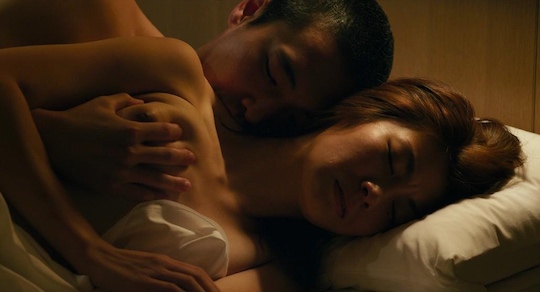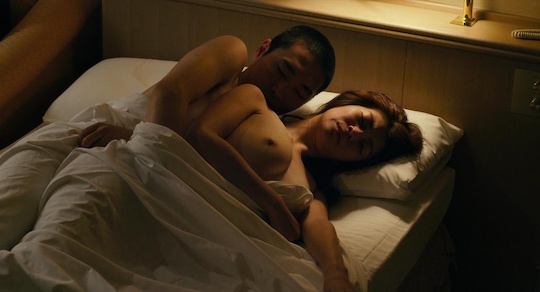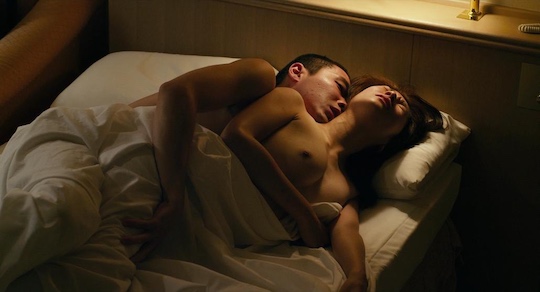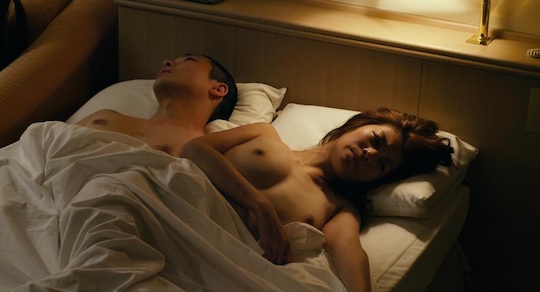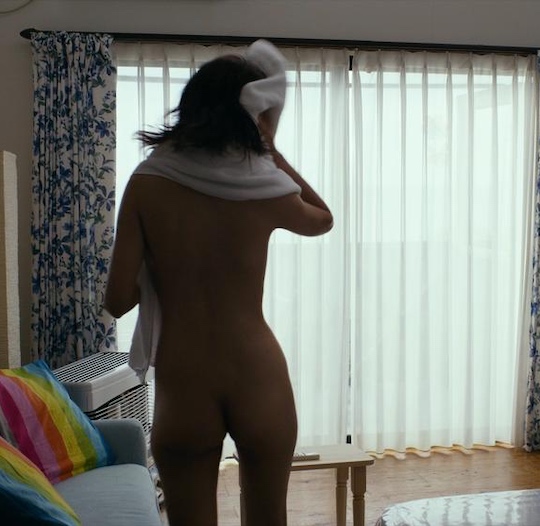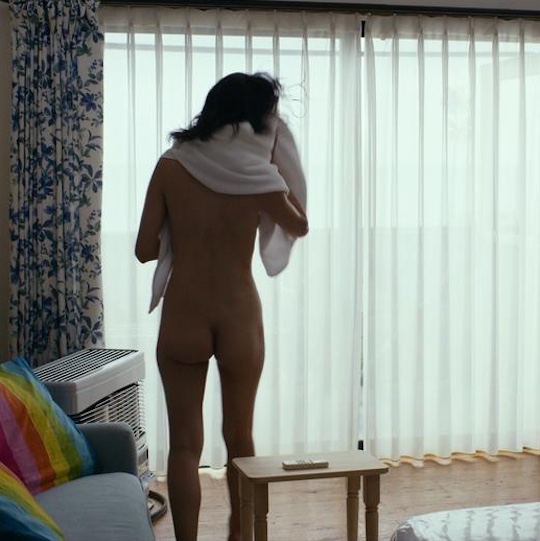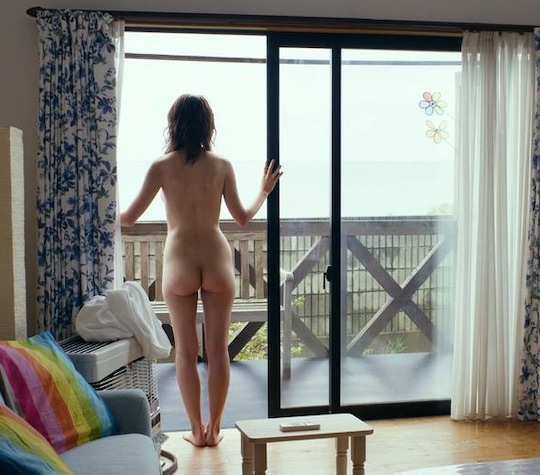 Takiuchi also did several nude sex scenes in the film Side Job, which fans will definitely want to check out.