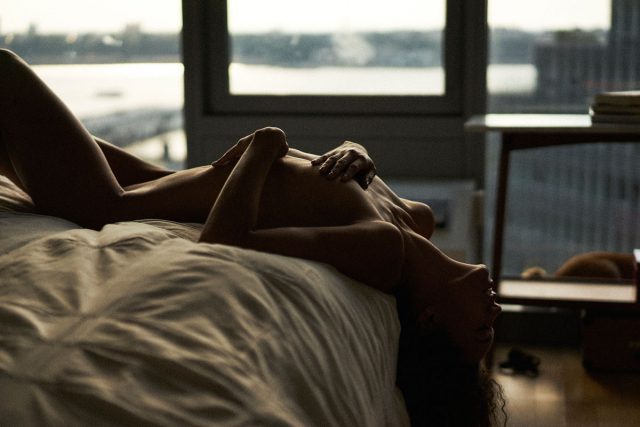 "Officials have ordered 450,000 condoms for the more than 10,000 athletes housed in the Olympic Village. According to the Folha de São Paulo newspaper, which broke the story in May, the IOC is providing 350,000 male condoms, 100,000 female condoms, and 175,000 packets of lubricant. That works out to 42 "camisinhas,'' Brazilian slang for condoms, per athlete."
* Olympics 2016: Triple The Condoms! (Daily Beast)
"A new dating service called Pokédates has been created to help "Pokémon Go" players find love while catching Pokémon. The service coordinates the entire "Pokémon Go" date, from selecting the match to finding a time based on members' provided availability, and selecting the most convenient PokéStop or PokéGym to meet up at."
* The world's first 'Pokémon Go' dating service has launched (Business Insider)
Patent trolls stifle teledildonics yet again. "Winzz, LLC, an apparently now-defunct sex tech company that did business as LovePalz, has been ordered to pay $56,100.71 in damages to TZU Technologies. TZU Technologies, a California-based company, controls the rights to the US patent covering the communication of sex toys over the Internet."
* LovePalz must pay $56,100 in damages after losing 'teledildonic' patent suit (Future of Sex)
Thanks to our sponsor in Spain, women-run Lust Cinema.
A @Skin_Diamond spread from my new book. Discounted preorder at https://t.co/7pYo9eVdSC Shipping soon! pic.twitter.com/6hoDHYWaCH

— Steve Diet Goedde (@stevedietgoedde) July 20, 2016
""We are sounding the alarm," said Michel Sidibé, executive director of UNAids. "The power of prevention is not being realised. If there is a resurgence in new HIV infections now, the epidemic will become impossible to control. The world needs to take urgent and immediate action.""
* HIV infecting 2m more people every year, warns UN (Guardian)
"As part of the International AIDS Conference in Durban, South Africa, the Centers for Disease Control and Prevention presented a report today analyzing the sexual risk behavior of American males in high school."
* Gay and Bi Teens, Sex, Drugs, and HIV: The Latest Numbers (Advocate)
"California's November ballot will leave no stone unturned. Classrooms. Cigarettes. Prisons. Pot. Also among the topics to be debated: the porn industry. Supporters of Proposition 60, also known as The California Safer Sex in the Adult Film Industry Act, say it aims to tighten safety standards within the industry and minimize the risk of spreading HIV and sexually transmitted infections. Pornographers argue the proposition tries to fix a system that isn't broken."
* Making an eXXXample of California's porn industry (SD Citybeat)
"In Cleveland, where Donald Trump was nominated by his party's delegates Tuesday afternoon, porn viewership has surpassed — for the first time — New York City, Miami, and Los Angeles, according to a leading adult-video streaming service. The increase in Cleveland porn traffic during the Republican National Convention is allegedly 184 percent higher than usual, xHamster reports."
* The Republican National Convention apparently makes Clevelanders want to watch porn (Daily Dot)
Much gratitude to our thoughtful sponsor, Nubile Films.
Main post photo via Above the City: Brianna by Benjamin Askinas (C-Heads Magazine).
The post Sex News: Olympic condom record, Pokédates, HIV crisis alarms, teledildonics patent trolls (again) appeared first on Violet Blue ® | Open Source Sex.
More Amateur wife XXX videos