When people have a birthday, they typically celebrate with a cake and perhaps a nice meal.
If you are a Japanese porn star, however, your standards a bit different.
Mitsuki Nagisa (渚みつき), for instance, has celebrated her birthday by entirely covering her body in gold leaf — every inch of her naked body — for an incredible photo shoot.
She shared some photos of what she looked like. It's kinda insane at the same time as very, very sexy.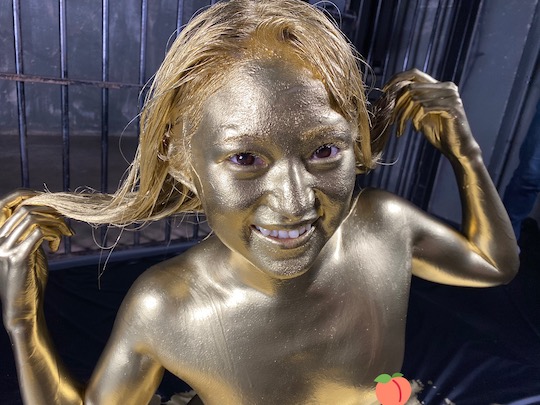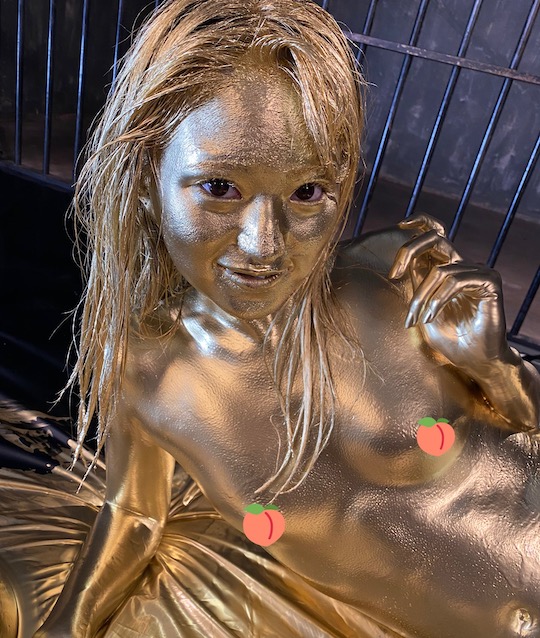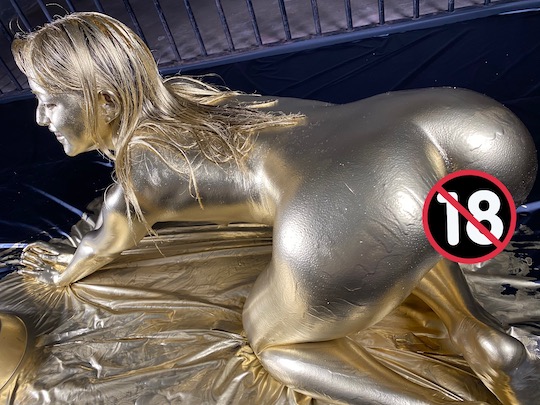 And if that's not enough of an enticing prospect, she also showed off what she looks like covered in thick, dripping paint.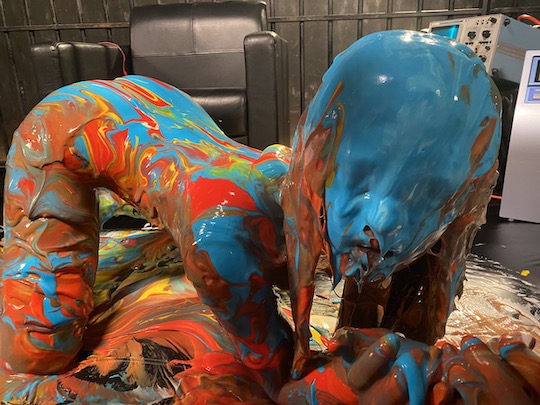 Originally a singer, Nagisa is 21 years old and made her AV debut in January 2019. She is holding a special music event in Akihabara on February 15th.
We have shared similar examples of this type of wet-and-messy subfetish before, most notably from mature star Yumi Kazama painted in silver and chocolate, mud bath and vacuum bed porn, and the extreme body painting fad.
And, of course, once we start on down this WAM fetish path, we are then only a short hop, skip, and a jump away from the rich subculture of the zentai suit fetish.

More Amateur wife XXX videos