Talk about party poopers.
The cops in Osaka have arrested a 62-year-old man for violations of prostitution laws after they found seven men and women naked in his home.
On the night of October 3, as widely reported in the Japanese media, police raided his home, where the man has been running an orgy party service for years.
The five men (aged between their thirties and fifties) and two women (in their thirties) were arrested for indecent exposure, though later released. No charges were reported against them.
The organizer, Yoshihiro Murakami, admits to the allegations against him. Men paid ¥15,000 to participate in the monthly parties that were held under the name of the Murasame-kai at Murakami's home or at love hotels.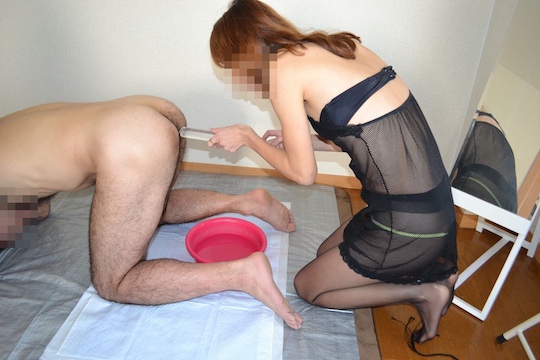 Murasame-kai even maintained a Twitter account, through which it made announcements and posted alluring images of the women participating in the parties. The picture used for this article is taken from the account, so it should give you a reasonable idea of what the events were like. Kinky!
The sex parties were organized through a strictly members-only system, whereby would-be participants were first interviewed.
Police first received a tip about the parties in late January. They have continued to take place even during the pandemic and Japan's period of national emergency, when most public services were heavily scaled back. Well, an orgy is certainly one radical way to challenge social distancing.


More Amateur wife XXX videos