New Japanese illustration manual teaches budding erotic artists how to draw sexy girls
What's the good of being an illustrator if you can't put your skills to real use?
That seems to be the thinking behind a new illustration reference book, Pose Illustration Collection of Girls' Mannerisms That Are a Little Exciting (Chotto Doki Doki Suru Onna no Ko no Shigusa wo Kaku Irasuto Poozu-shu), a guide that teaches you how to draw cute girls — especially their attractive legs, butts, and bodies.
Covering 40 scenarios, the 160-page guide by MdN Corporation was published in March and is proving a bestseller in its genre.
If you have a hankering for panchira up-skirt shots or other fetishes, express yourself in a way that won't get you arrested or require hiring ladies to help you out. All you need is a set of drawing utensils.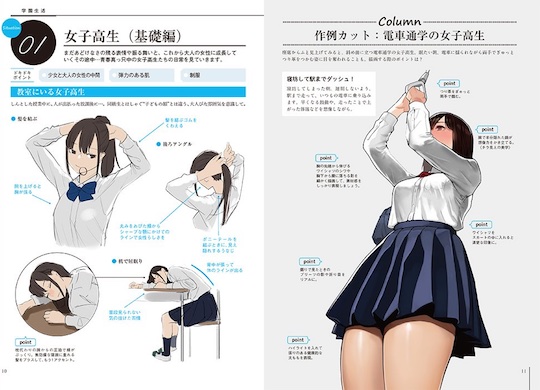 Do you like the look of a girl's butt as she sits on a seat or bike saddle? There's a page for drawing that.
Girls bending over? Girls in uniforms? Girls in swimsuits? Skirts billowing in the wind? All these elements are covered, filled with guidance about how to get the poses just right along with various details that accentuate the allure of your 2D characters.
Otaku, manga-ka, dojinshi, and illustrators can hone their skills.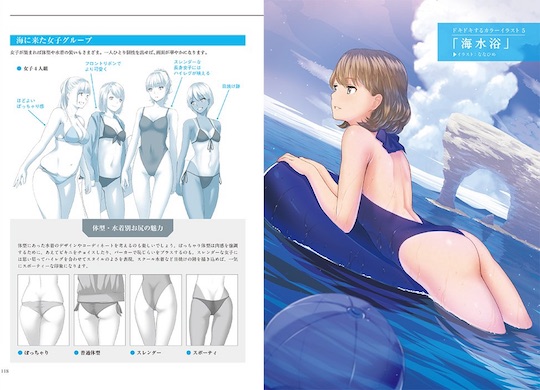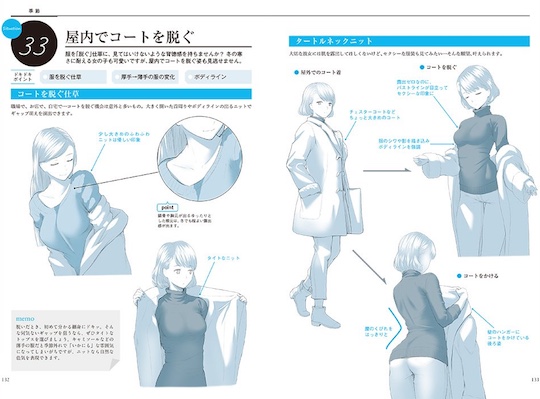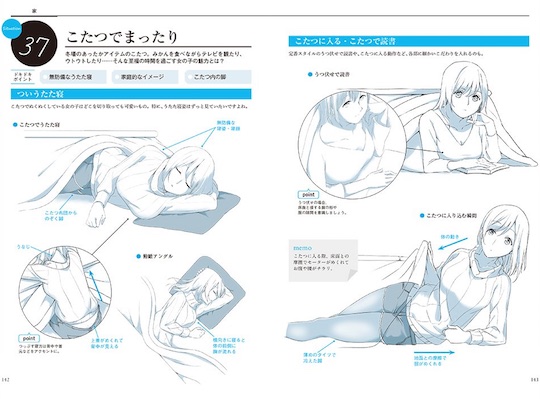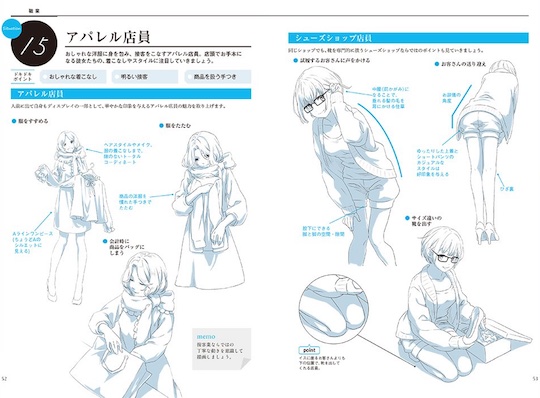 But what about acquiring skills for experiencing these delights in 3D? Now that's the trickier thing.
Pose Illustration Collection of Girls' Mannerisms That Are a Little Exciting is only available in Japan, but you could ask Kanojo Toys to order it for you. Though there are lots of illustrations, the text is all in Japanese, so some language skills are needed to get the most out of it.

More Amateur wife XXX videos