Long-running rural strip club in Japan turns to crowdfunding to stay in business during coronavirus crisis
We have been chronicling how the coronavirus pandemic is affecting the adult industry in Japan, from shutting down hostess clubs to inspiring sex workers.
Like hostess clubs and the like, strip clubs were also quick to shut their doors after the state of emergency was announced.
Having first started in the postwar years, the striptease industry in Japan is dying anyway, so this may well be one of the final nails in its coffin.
We spotted an interesting article about one example of a strip club located in the Dogo hot spring resort in the western Japan prefecture of Ehime. The location is significant. Such hot springs were where young couples went to get naked and intimate together, or where adulterous couples went for secret trysts. It is why sex museums were frequently found at hot springs.
New Dogo Music (ニュー道後ミュージック), the latest in the club's various names over its 50-year history, was just about afloat before the current crisis. It has a second floor where dancers could stay when not traveling the country to perform at other clubs. The club is lucky in that it is a mere stone's throw from one of the most popular bathhouse destinations in Japan, Dogo Onsen Honkan, guaranteeing the club constant foot traffic.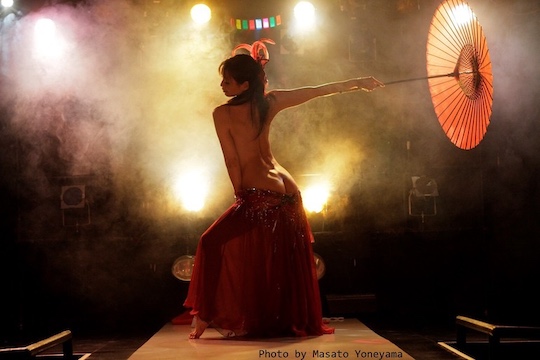 Until the crisis.
The club boasts 40 seats and a circular stage, and like others in the industry has attempted to clean up its facilities and appeal to female patrons (it only installed women's toilets recently, that's how few women were expected).
Its clientele is aging and declining, though, which means money for improvements is tight. The club was able to raise thousands of dollars in donations last year to spruce up the building.
However, just as the renovations were successfully finished and the club was in its best shape for years, the coronavirus hit and the club had to close temporarily on March 30.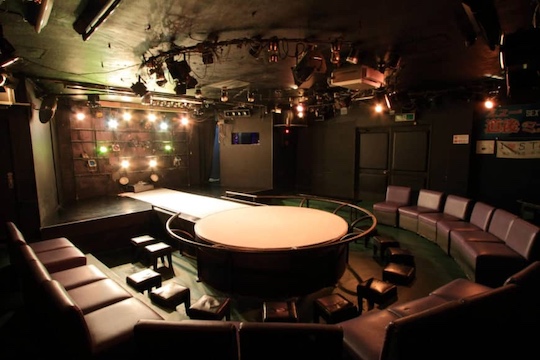 So once again it is turning to donations to stay alive.
It has launched a crowdfunding campaign with the aim of meeting a target of ¥5.5 million (about $50,000) by mid-June. It has already received nearly ¥3.9 million by the end of April. Of the 170-plus donors, about half are women.


More Amateur wife XXX videos