Not content with having conquered the Japanese adult video scene, former SKE48 idol and now top porn star Yua Mikami (Momona Kito) decided to take over Halloween as well.
To celebrate October 31st, which is something of a crazy bonanza in Tokyo, Mikami dressed up in an original costume.
She could have gone for a sexy nurse or even a zombie, and still come out a winner. But she decided to head off into more novel territory with her choice of garb: she transformed herself into… a Starbucks Frappuccino.
Yes, as if she wasn't sweet enough, Mikami became one of the notorious calorie-heavy drinks on offer at Starbucks branches around the country (and the world).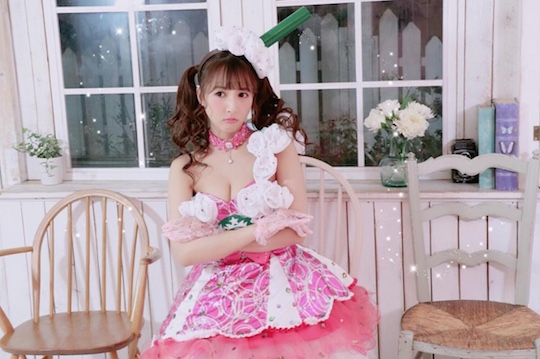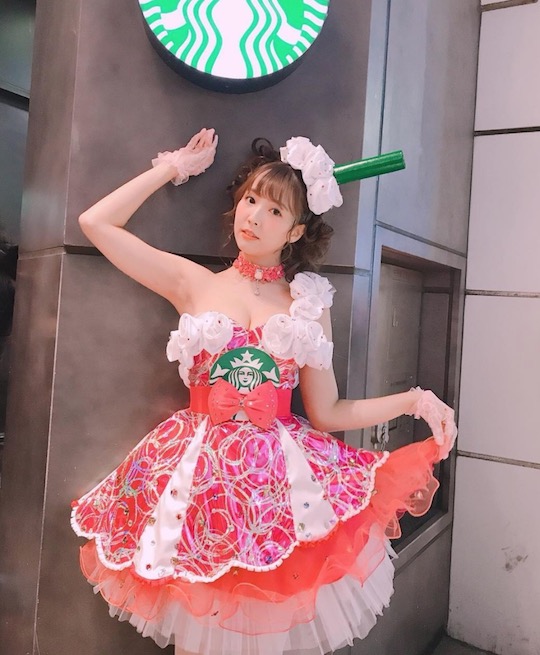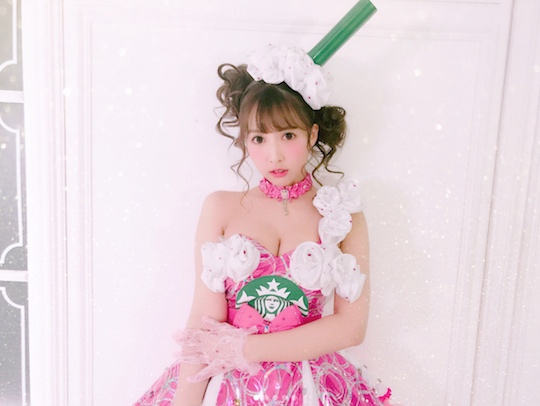 Sharing the results on Instagram, Yua Mikami wore a strawberry-and-cream-colored dress with a hat resembling the green straw that protrudes out of the dessert-like drink. The parody was completed with a replica Starbucks logo on the front, as if Mikami's own "cup" wasn't lovely enough already.
The typhoons that hit Japan this October caused her to postpone an event when she would have worn the costume. Thankfully she shared her efforts with the world so no one really missed out.

More Amateur wife XXX videos