Okamoto, creator of the "Zero" range of ultra-thin condoms, has made an online anime series to promote safe sex.
Condom Battler Goro is packed with nods to past animes like Dragon Ball, Pokemon, Fist of the North Star, and Yu-Gi-Oh.
As first reported by Kotaku and SoraNews, the 56-episode series stars a 24-year-old Condom Battler named Goro. Naturally, prophylactics are his arsenal and his particular rubber of choice is the Zero One 0.01mm condom. He gains condom armor when he opens up the Zero One condom foil packet. Goro has an ally, the 24-year-old Hayato, and a girlfriend, 24-year-old Miku.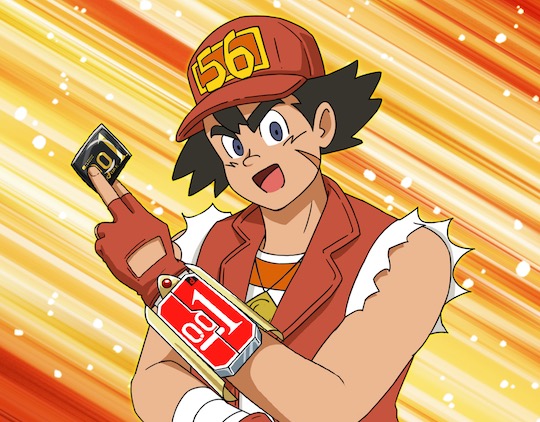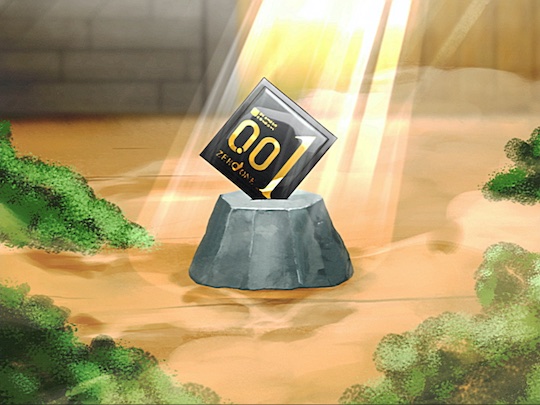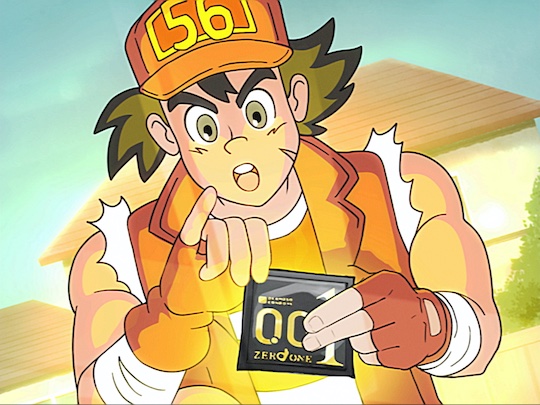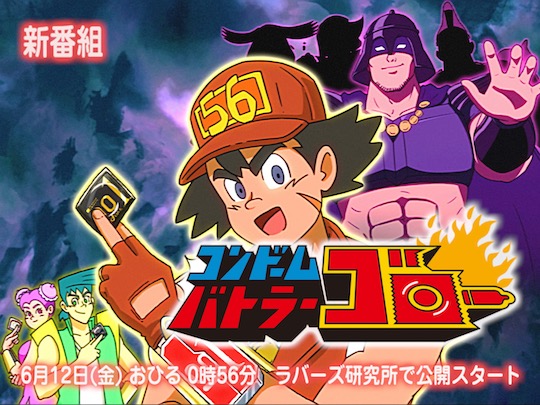 The individual episodes are about a minute long and incorporate lessons about how to use condoms. For now, a few digest episodes are available online.
Japanese condom manufacturers not only make some of the thinnest and most respected condoms in the world, they also create most original marketing campaigns to promote their products.
In the past, we have seen dinosaur sex ads, a fake horror movie, and a condom cookbook. It's a far cry from the usual Japanese approach to advertising, which typically involves just hiring some cookie-cutter celebrity to hold the product and smile.
This is probably because Japanese men by and large don't use condoms, preferring to pull out (and finish off on their partner's body or face). It is reinforced by pornography, which gives the impression to young men that doing this is the norm. Adult video performers, though, generally do use condoms but putting them and taking them off is frequently not shown to the viewer.


More Amateur wife XXX videos