The adult industry in Japan has responded to the coronavirus pandemic in various ways, though this has mainly involved sections of the industry like the hostess/host clubs and call girls services.
The former have sanitized their facilities and worked with the government to conduct testing and improve their tarnished reputations. The latter have offered special pandemic discounts in the hopes that all this stress is making people horny. In general, though, hostess clubs and sex workers are really struggling.
Soft on Demand quickly launched a big campaign offering free porn streaming to help people complying with the stay-at-home request.
So far, the reaction of the adult toy makers, though, has been muted, since it takes a while to design and make new products.
Now we are starting to see some of the responses and they were worth the wait. No surprises, then, that they come from Tama Toys, which tends to lead the field in parodic and provocative adult toys in Japan.
The brand has released three unique face masks with Japanese hentai art designs.
There is the Ahegao Face Mask, which is perhaps most likely to raise eyebrows when you wear it out in public. It is playing on the ahegao "sex face" trope that is such a massive part of hentai, though it stops short of actual pornography. (So you won't get arrested if you wear it in public. Probably.)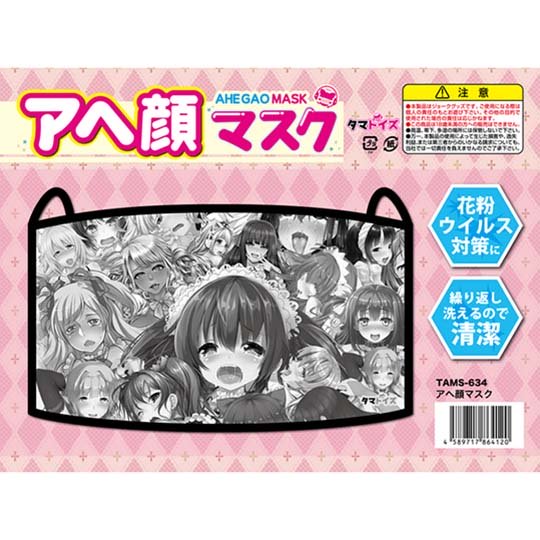 The Ball Gag Face Mask is, needless to say, straight out of BDSM, in the soft and cute style that Tama Toys does so well.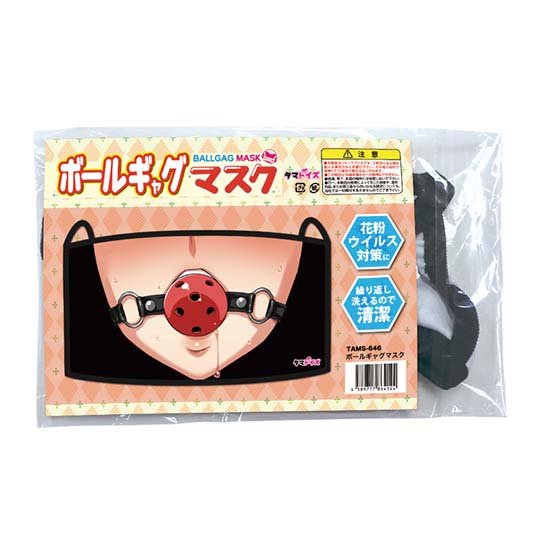 Finally, the Shimapan Striped Panties Face Mask is a whole new way to indulge in your love of Japanese girls' panties, and take your stripy panties (shimapan) fetish to its logical conclusion in the time of corona. Wearing panties on your face is, as regular readers know, already a common fetish and even inspired a superhero with a cult following.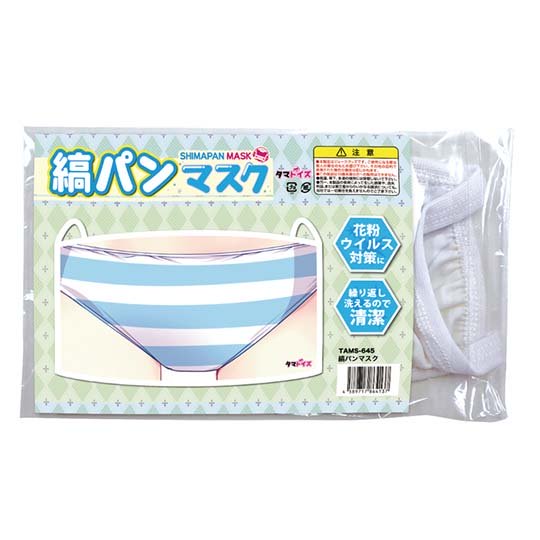 The Tama Toys face masks are available internationally via our friends at Kanojo Toys.
This is not the first foray by Tama Toys into clothing and accessories. The brand has also created a line of T-shirts with similarly kinky designs and images as well as special towels for masturbation.
Incidentally, if you want to replicate the experience of wearing a face mask actually owned by a Japanese girl, even before the coronavirus there were lipstick-stained and used face masks.


More Amateur wife XXX videos