The Olympics isn't all just sport, you know. There's a lot of sex that goes on, especially within the relatively enclosed confines of the Olympic Village (think of all the adrenaline, testosterones, and other hormones!) and also out and around the host city that is overrun by visiting athletes, staff, media, and spectators from around the world.
Apparently, Japan's condom makers are looking forward to 2020, when Tokyo will host the Summer Olympics, in order to show off their 0.01mm ultra-thin wares.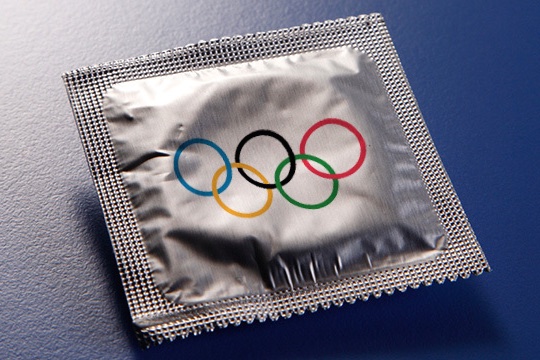 While arguably most Japanese men don't bother with condoms, hence the high rate of shotgun weddings, the nation actually produces some of the best male contraception money can buy. (The pill was not even available until 1999.)
"It's only Japanese companies that now manufacture condoms as thin as 0.01-0.02mm," said a spokesman from Sagami Rubber Industries, a leading Japanese condom maker. "We see (the Tokyo Games) as an extremely precious opportunity to let the world know about Japan's high-technology."
Debuting in 2013, Sagami's 0.01mm condom helped boost sales of prophylactics. Japanese companies produced around 417 million condoms in 2016, the last year for which the industry has released figures. Major competitor Okamoto followed suit with its own 0.01mm sheath in 2015.
"We expect that our products will be highly valued at the (Tokyo) Olympics," an Okamoto spokesman told AFP.
At this year's Pyeongchang Games, organizers handed out a record 110,000 free condoms, and the Tokyo 2020 organizing committee told AFP they had no plans to break with the tradition.

"We are planning to provide condoms as one of the amenity items at the athlete's village, although how many and which brands has yet to be decided," a committee official said on condition of anonymity.
Sagami, of course, is delighted at the prospect of serving as official dispenser of condoms to the athletes.
"When Tokyo was selected to host the 2020 Olympics, condom distribution at the athlete village immediately came to our minds," Sagami's spokesman said. "The company worked hard to get the 0.01mm products to market well before the Tokyo Olympics."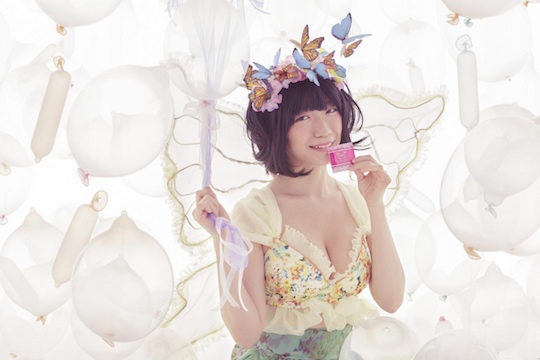 The big question, then, is: Will there be medals awarded for results in all these physical activities off the track?
Let's just hope that the syphilis epidemic has calmed down in time for 2020.
While Sagami and Okamoto have limited distribution overseas, Kanojo Toys ships their 0.01mm condoms internationally — whether you're an Olympic athlete or not.

More Amateur wife XXX videos