We can't go to tumblr these days, after the platform banned nude images. Twitter can be a bit hit or miss.
So it's to Instagram that our wandering eyes stray, always on the look out for new beauties.
There is a lot of buzz right now about Mai Watanabe (わたなべ麻衣), who has gained a following on Instagram and has now made her most high-profile venture into gravure (promoting a digital photo book).
And what a shoot it is, getting progressively nude as it goes on and ending with Watanabe's wet and semi-nude body.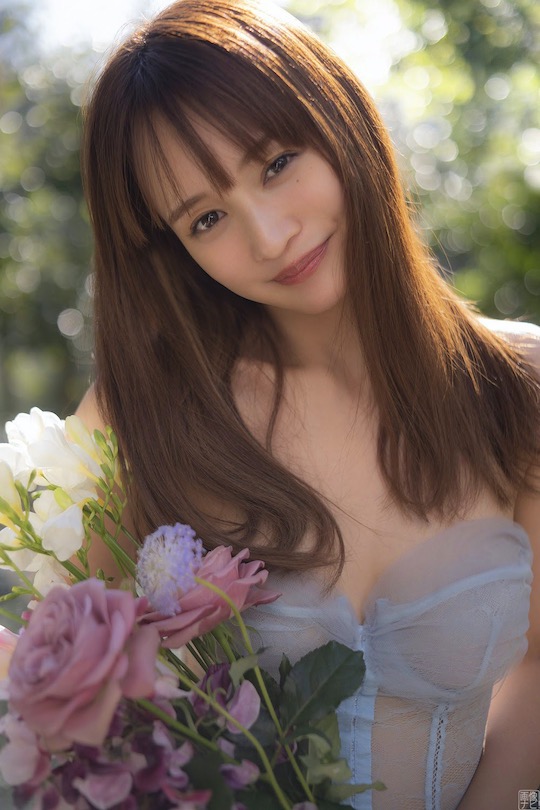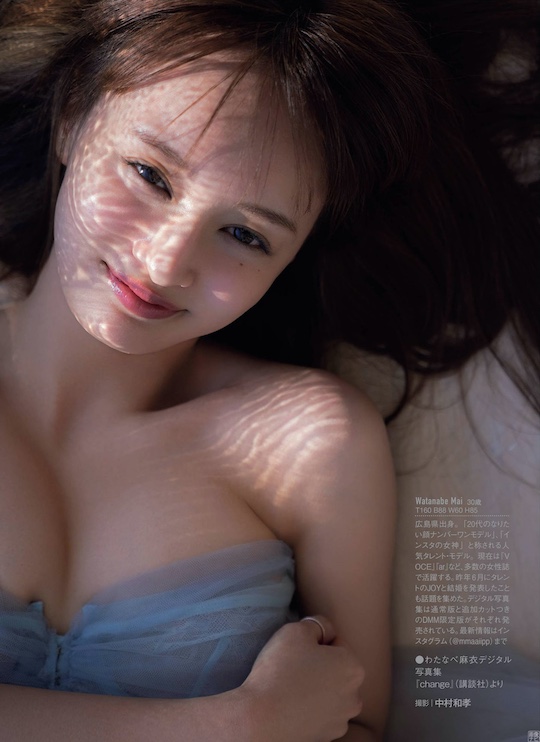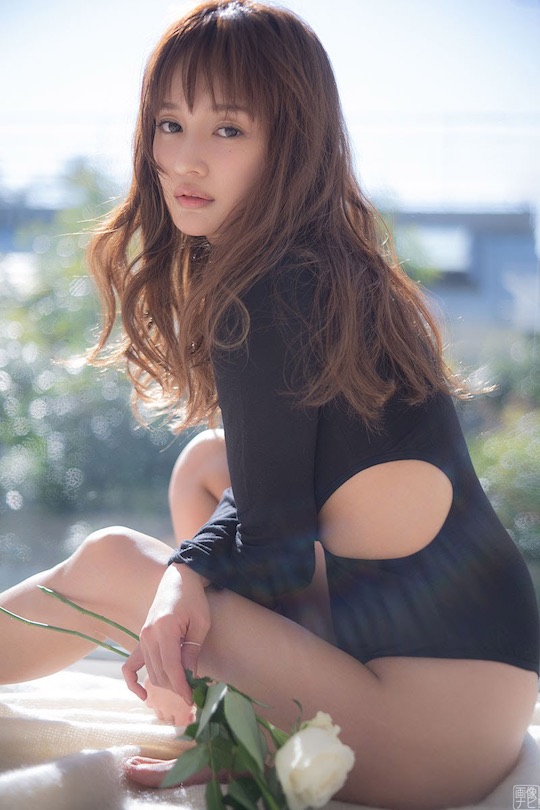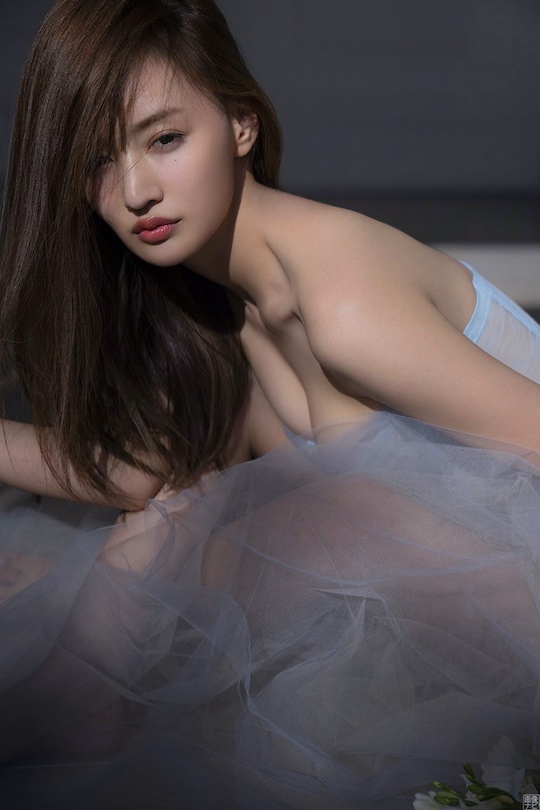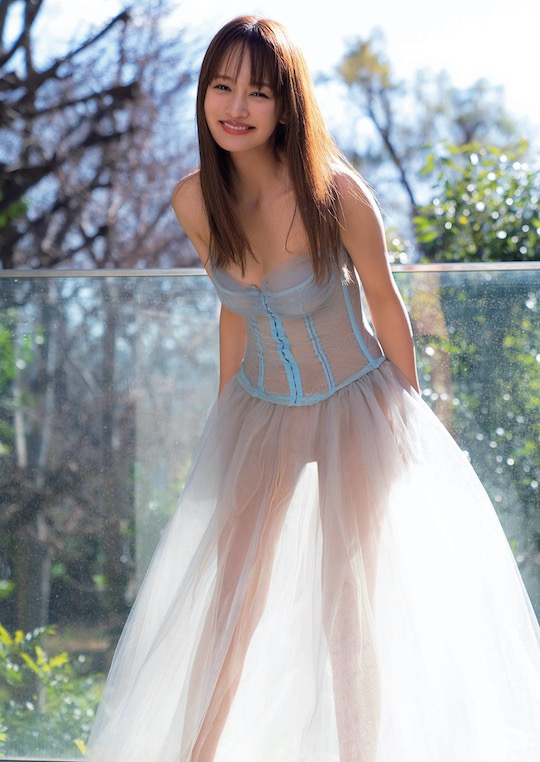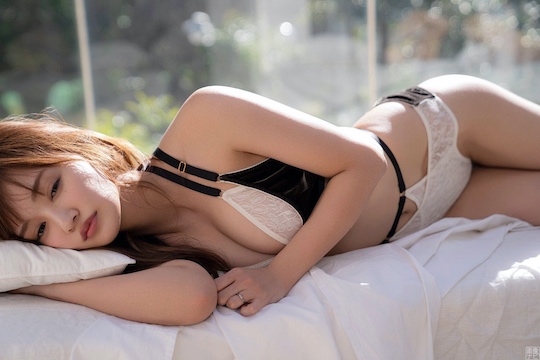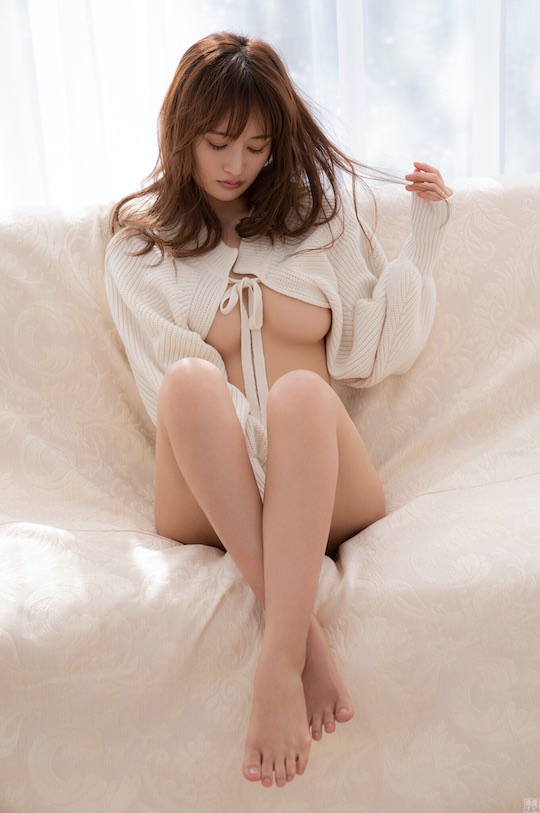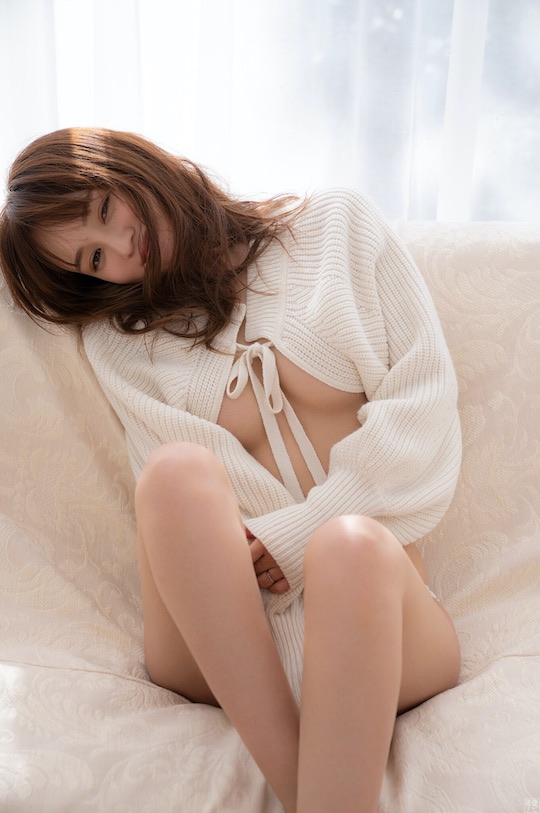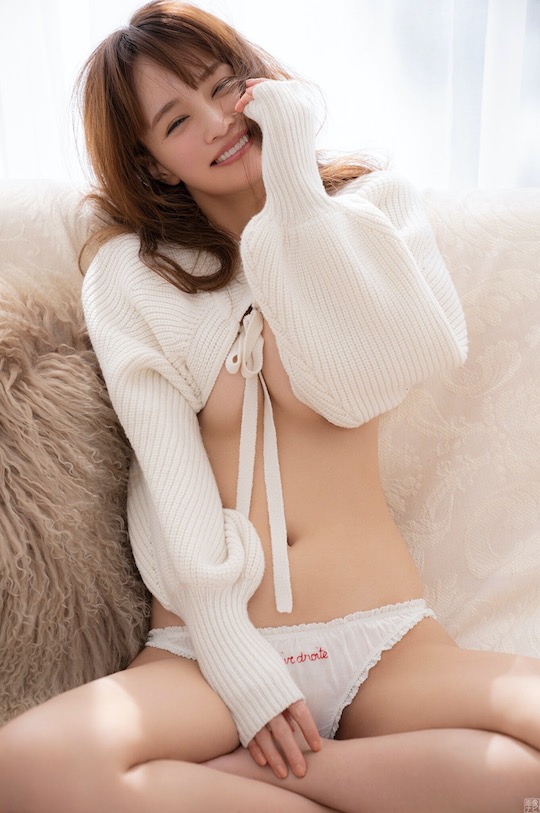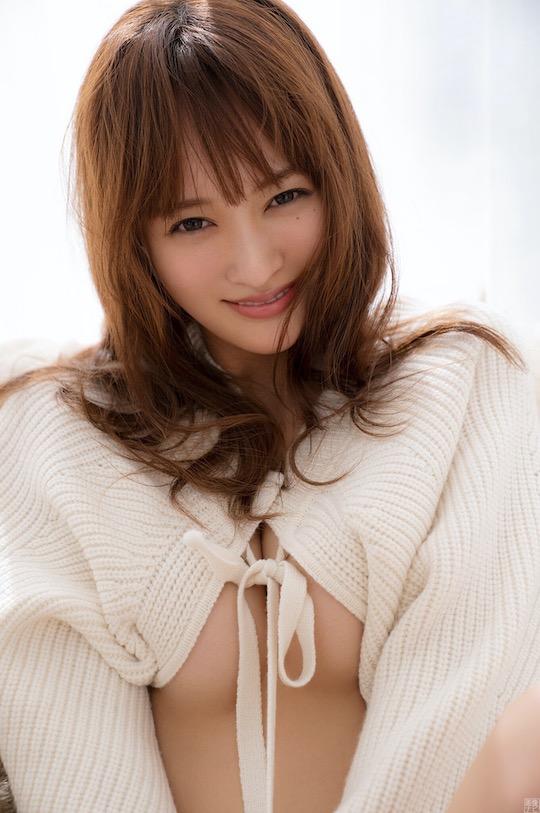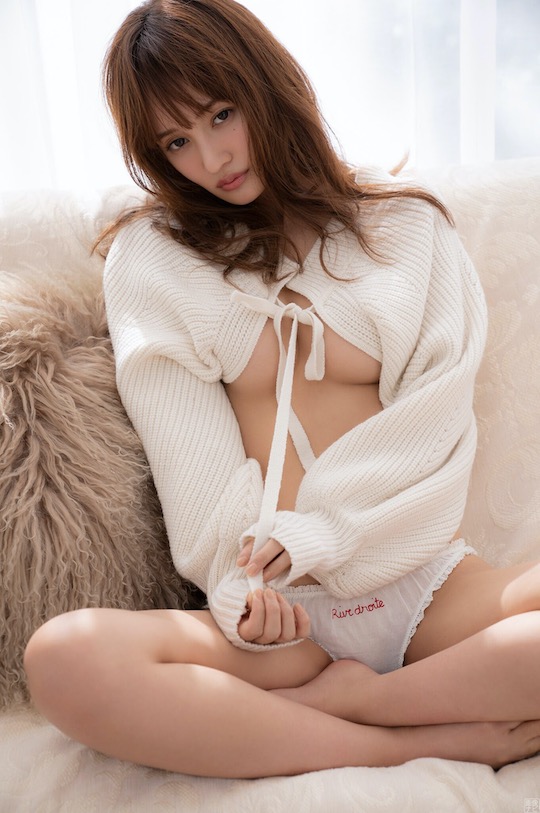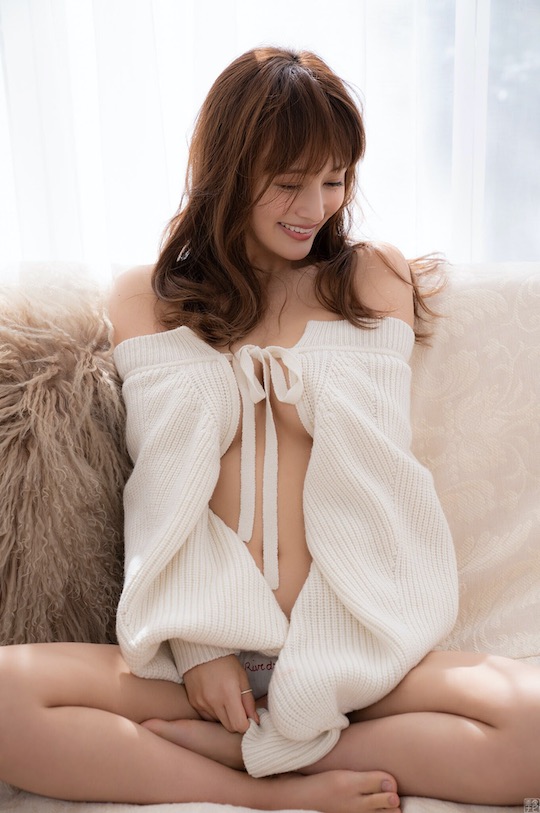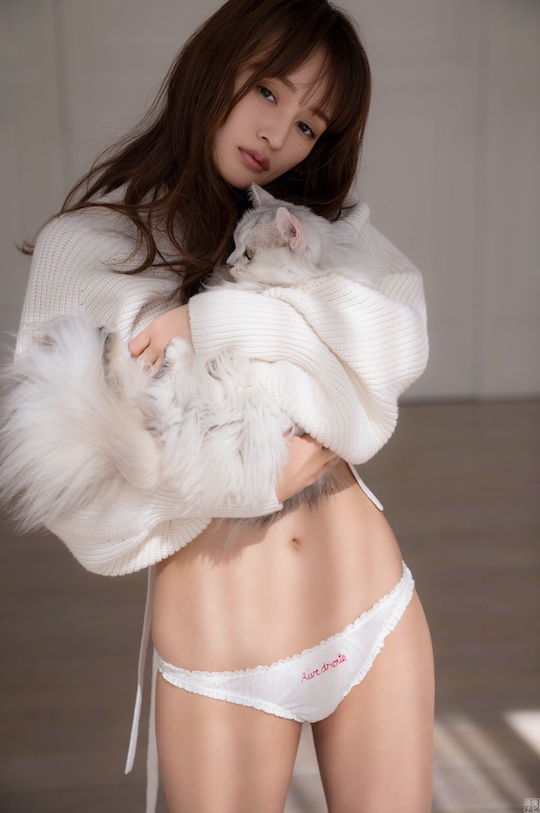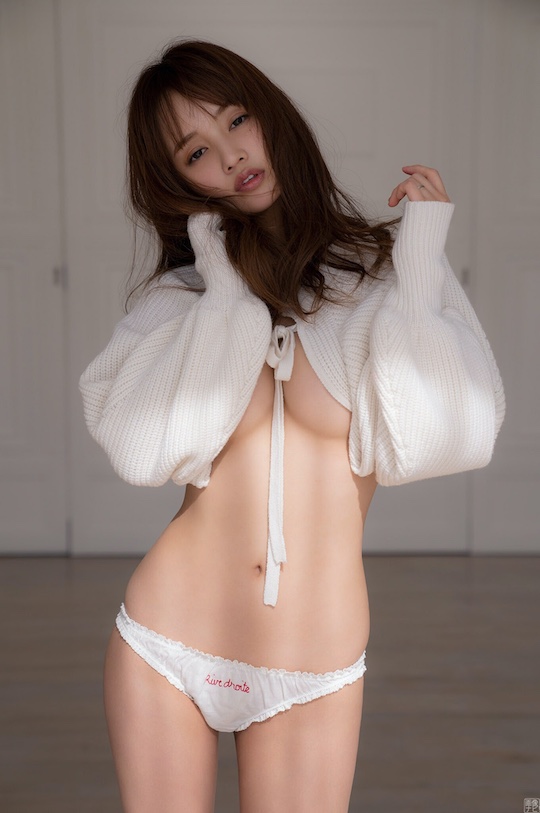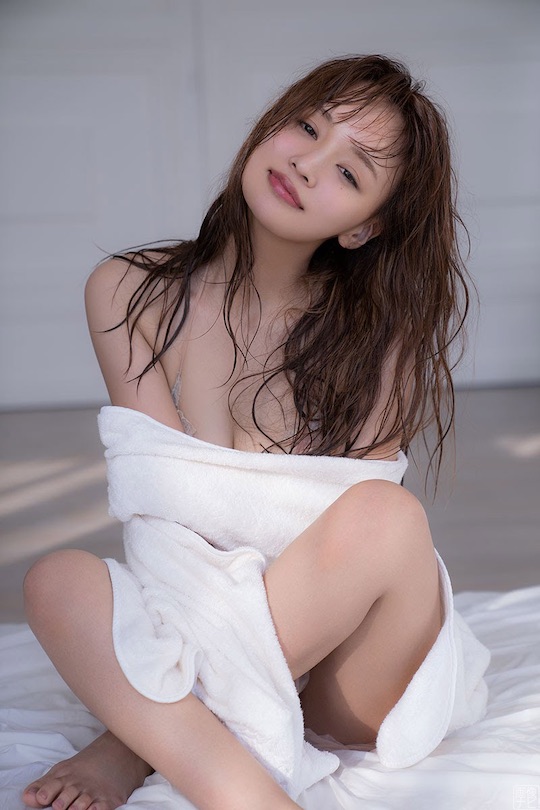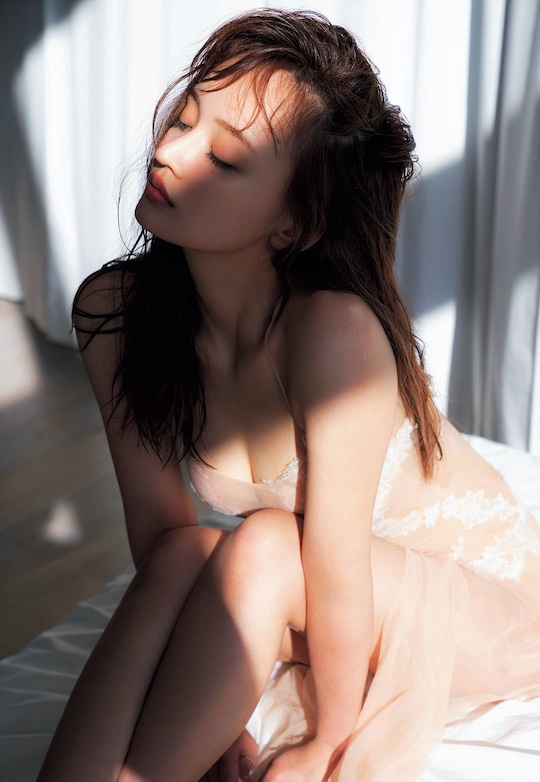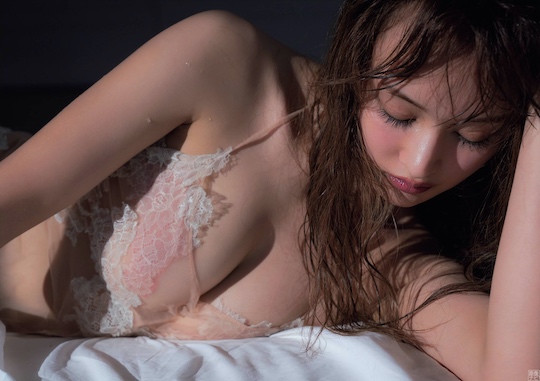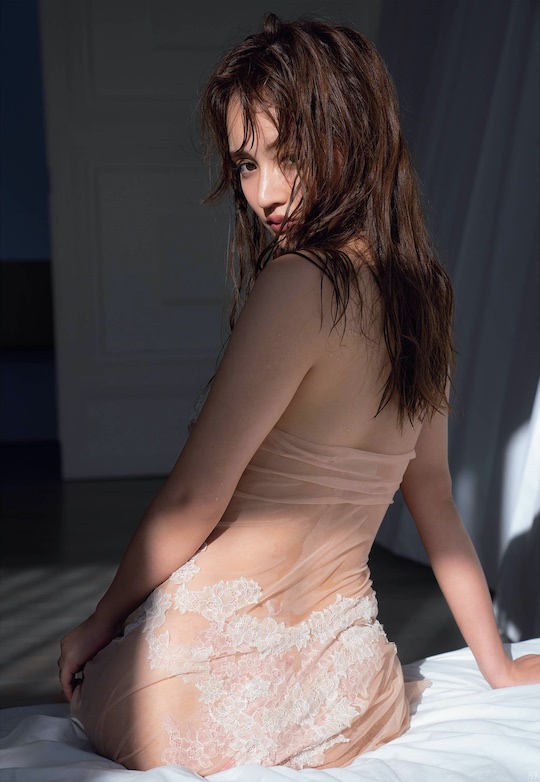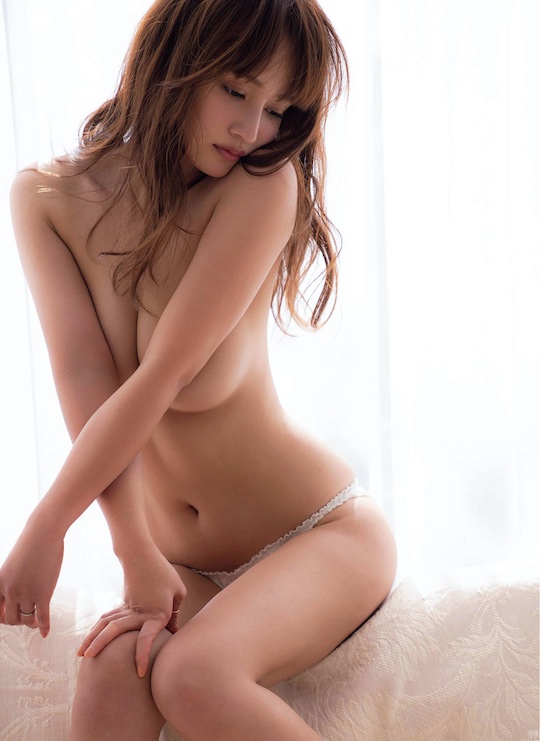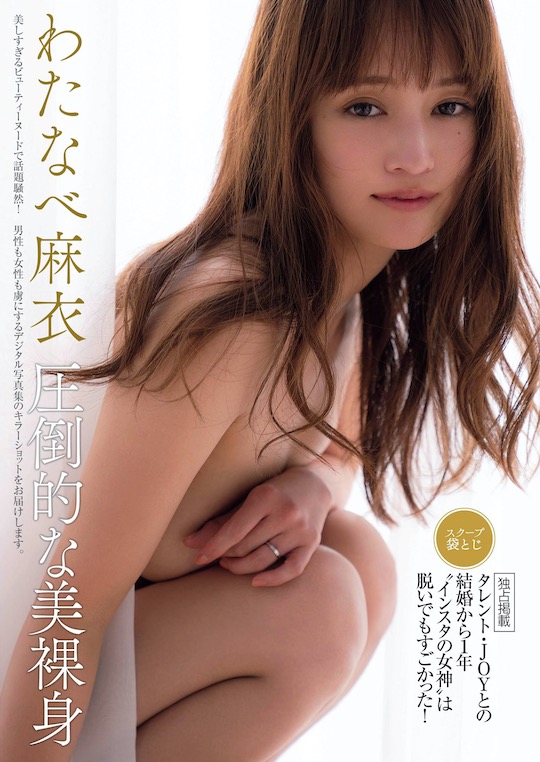 The Hiroshima-born 30-year-old has modeled for various women's magazines like VOCE. She has released a photo book, "every moment," and maintains a regularly updated Instagram account that has over half a million followers.
In 2019, she married a celebrity called JOY, which does not come as a joy for us. But hopefully she will continue to do gravure shoots to make up for this. Sadly, this made me a long shot as she just announced that she is pregnant with her first child…
So this may be the only such shoot we ever get to see. They are taken from a digital photo book called "change."
Intriguingly, or provocatively, she sports her wedding ring even in the most revealing photos of the shoot.

More Amateur wife XXX videos