The gravure idol Hikaru Aoyama (青山ひかる) is busty even by the standards of her busty cohorts in the industry: she apparently has an I cup.
Now the 27-year-old is releasing her first photo book — surprisingly she has not made one before, despite being one of the best-known gradols and a regular in the weeklies over the course of her seven-year career — and has generously rewarded fans yearning to see more of her flesh with a series of semi-nude shots that really show off as much of her body as possible without actually revealing nipples or bush.
Tactfully placed hands and even strands of hair just about preserve Hikaru's modesty — though only barely. At 95 cm, her bust qualifies as bakunyu — explosive breasts.
Aoyama's first photo book, Enneko (roughly, Lustrous Cat), comes out on November 20 from major publisher Futabasha.
Here are some highlights, which appeared recently in a weekly magazine.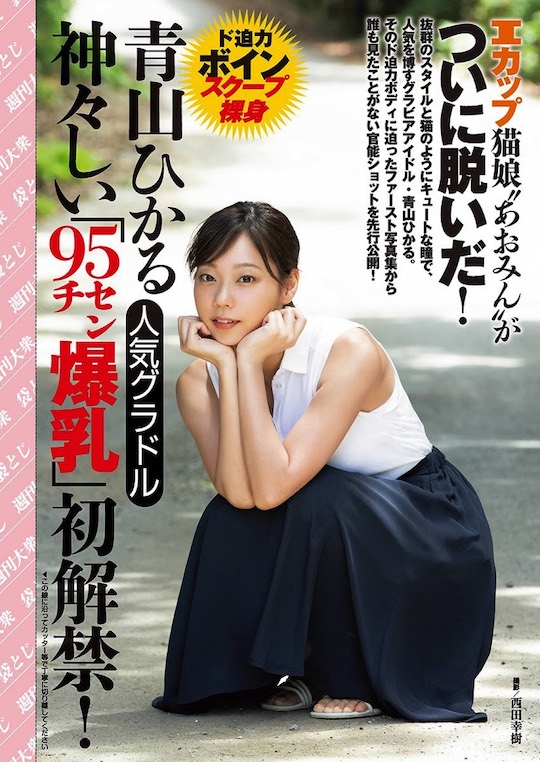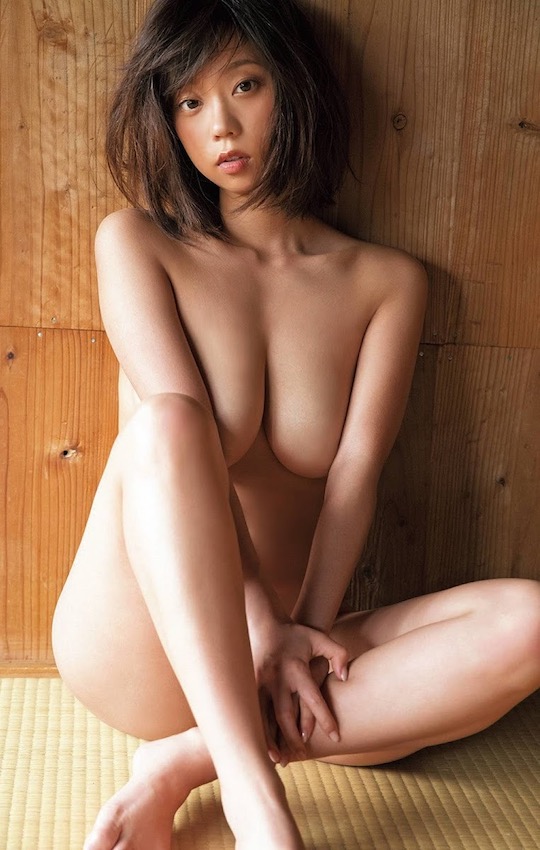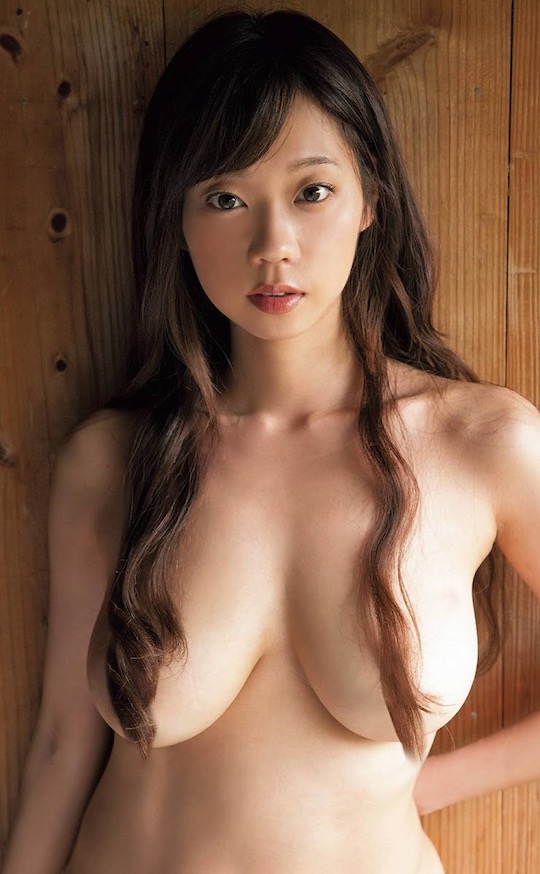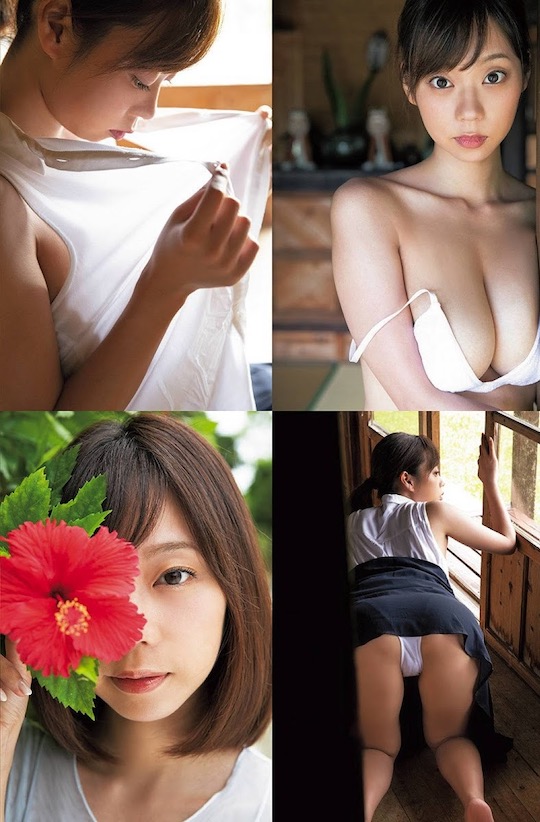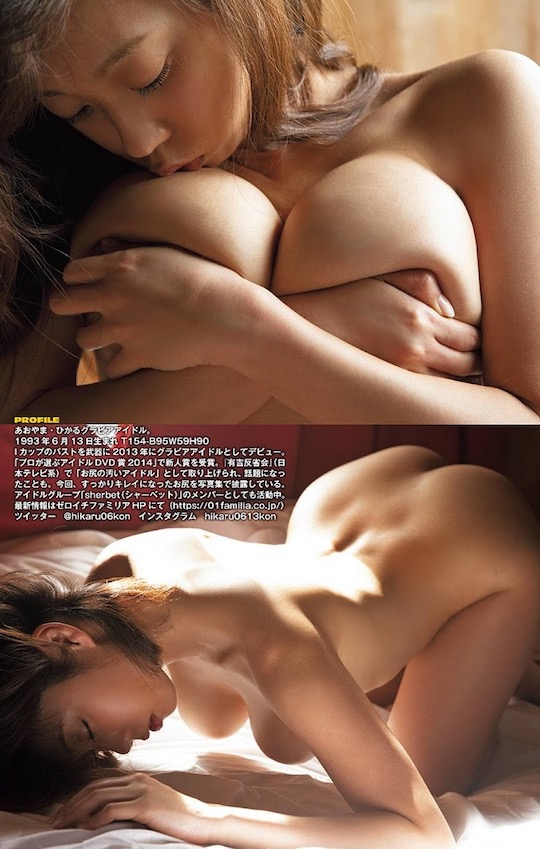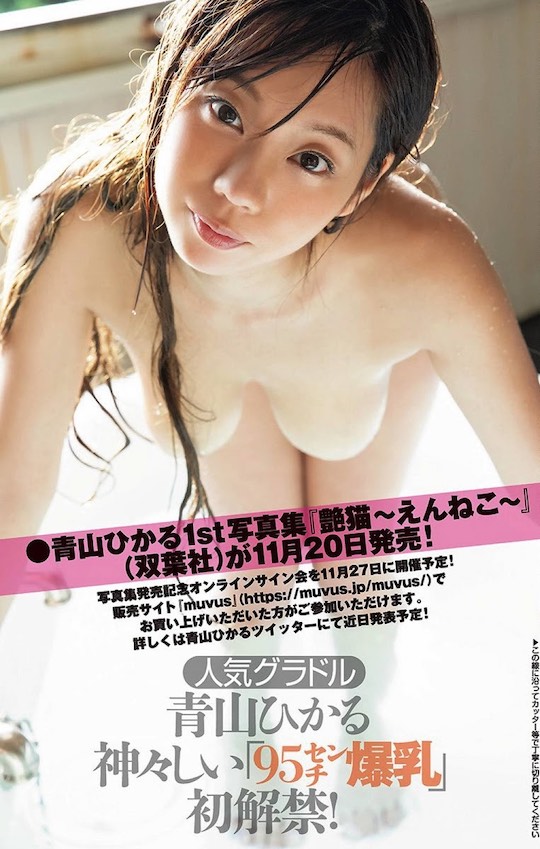 More Amateur wife XXX videos