Despite switching names on multiple occasions, Rara Anzai (aka Rion, aka Shion Utsunomiya) remains one of the most popular adult video stars in Japan.
She matches an angelic face with a stunning J-cup bust.
But porn stars are not always what they seem: cup sizes are sometimes inaccurate or volatile. And naturally, a woman's body changes over the course of her life.
Have Rara's breasts always been the same?
An unidentified netizen and JAV fan has decided to investigate this important question.
He or she (all right, it's surely a "he") came up with this montage of Rara Anzai in action in various porn releases, helpfully tagged with the year so we can clearly see how her breasts have developed from her debut in 2013 to her most recent titles this summer. We don't think she has released a solo title since July. The second image is a preview shot from that release (SSNI822).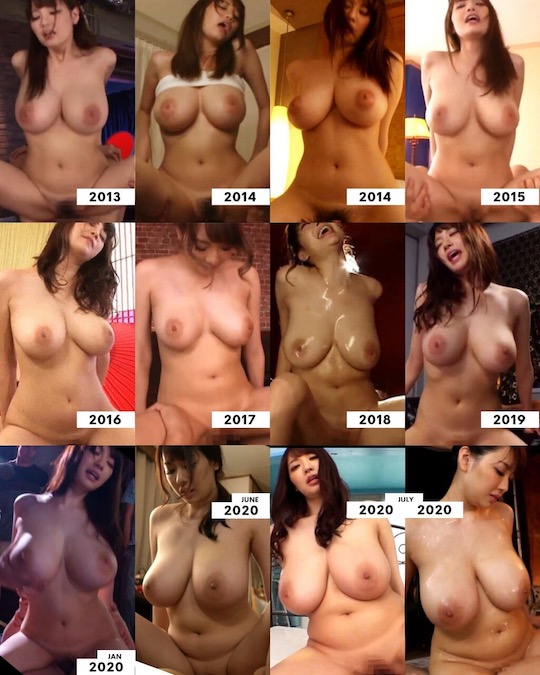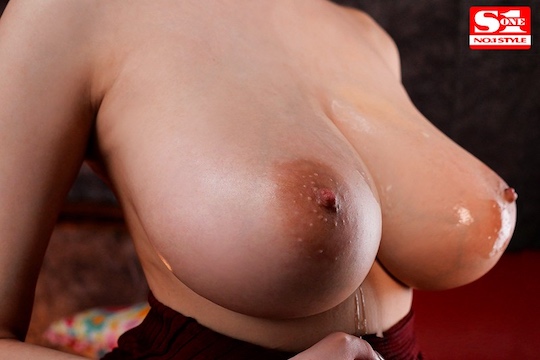 More generally, she seems to have gained some weight around the waist and her breasts have evolved from a bouncy, rounder shape to a longer, droopier one more like bakunyu (literally "explosive breasts").
We could not identify the original source of this "breasts chronology" image, so feel free to contribute that info if you know for sure. We would be happy to provide credit where it is due.

More Amateur wife XXX videos