Our friends over at Kanojo Toys, the premier online destination for Japanese adult toys, are holding a sale for Halloween. You can get 10% off costumes and other toys until October 31st. Use the coupon code "halloween" to claim your discount.
Here are a few recommendations that we have picked from recent additions to the erotic costumes lineup that are great choices for Halloween.
Virgin Killer Sweater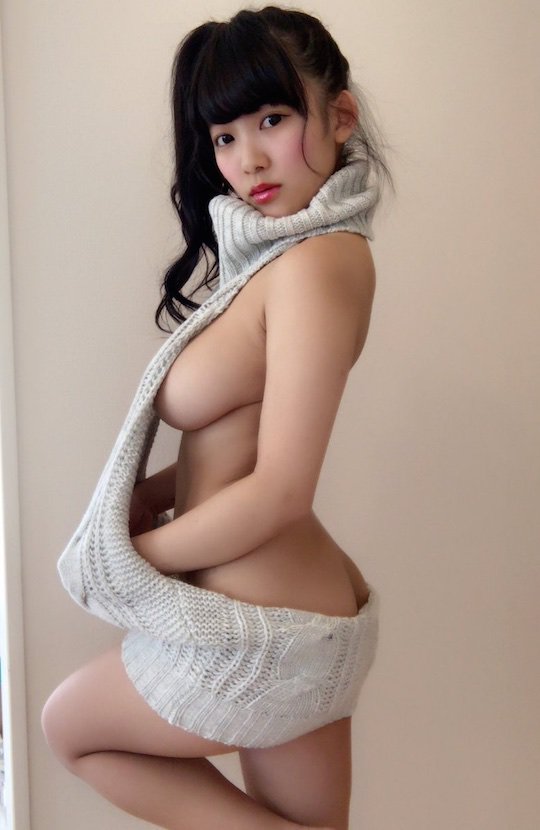 When I-cup gravure idol Jun Amaki wore the Virgin Killer Sweater and posted the stunning results on Twitter and Instagram, the whole world went insane. And it's easy to see why with visuals as alluring as this. With a revealing backless design and hug-friendly wooly materials, this is the perfect outfit to spice things up in the bedroom. It might be a litte chilly at first on the night of October 31st, but you'll soon heat up the room. There are also now some new versions.
Japanese Sports Bloomers for Crossdressers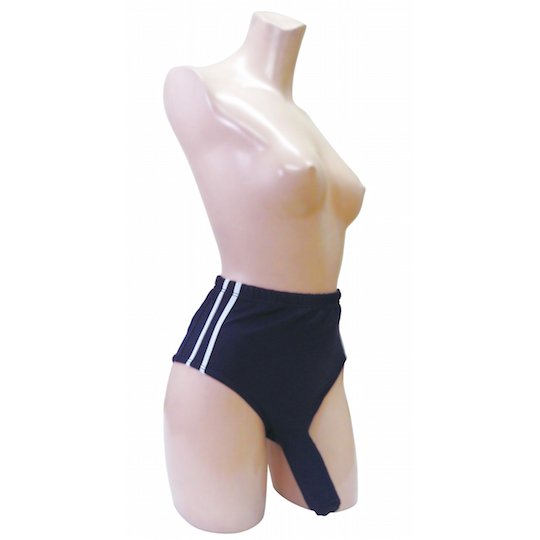 Japan has tons of great items for otoko no ko casual crossdressers. This is one of the more unusual ones on the market. The Japanese Sports Bloomers for Crossdressers are schoolgirl bottoms made with men in mind: there is a "penis pocket" sheath to wrap around your cock so you will be comfortable even as these bloomers turn you on.
Adult Diaper Play Animal Characters Theme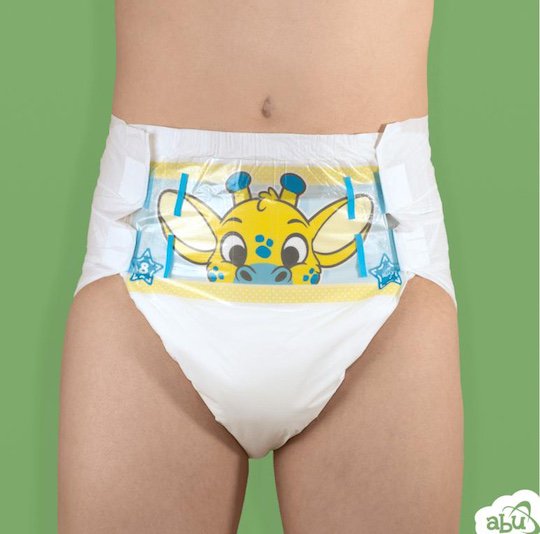 Adult diaper and adult baby play is one of those borderline fetishes that divide people. Putting those questions aside for now, Japan has quite a choice of "diaper" items to meet this need.
The Adult Diaper Play Animal Characters Theme will let you regress to an infantile state and, if a call of nature comes, you can let loose inside the diaper, so they are ideal for omorashi fetishists, too.
Miko Shinto Shrine Maiden Sexy Swimsuit
The Miko Shinto Shrine Maiden Sexy Swimsuit adds a hint of traditional red and white Shinto motifs to your Halloween outfit. Mixing cosplay with practical swimwear, the skimpy costume looks as good out of the water as in!
Micro Bra and Thong with Vibrator Pocket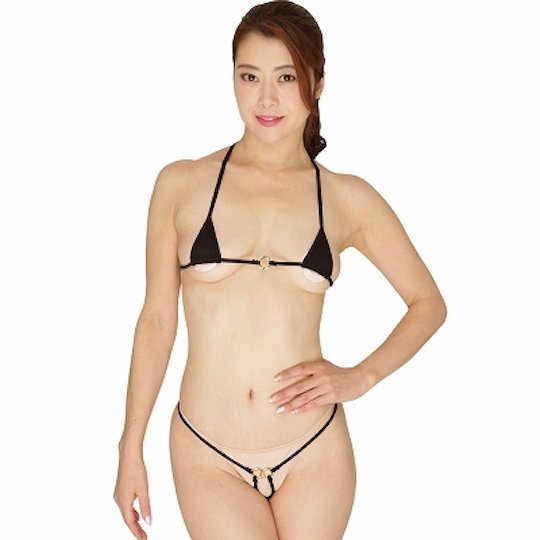 Finally, the Micro Bra and Thong with Vibrator Pocket is a revealing lingerie set that integrates a way to get vaginal and clitoral pleasure as you wear: you look amazing while feeling amazing! This will certainly spice up any costume party. It is ideal for combining with a remotely controlled vibe so you partner can buzz you when you're least expecting it.
For more great cosplay costumes and other outfits, check out the full Kanojo Toys selection.
Of course, Halloween comes just as the nights are becoming longer and colder. What better time to stay indoors with a partner or two? You can actually use the Halloween coupon on ANY adult toy available from Kanojo Toys. So even if you don't fancy a costume, you can still get your private trick or treat!

More Amateur wife XXX videos