Chicago based photographer Gracie Hagen's compelling collection of side-by-side photos showing sexy nude models posed and what I'd call anti-posed is really compelling, and also one of those things that reminds me of how the Internet is normalizing how we view our bodies.
Regarding Illusions of the Body, Hagen writes,
This series was made to tackle the supposed norms of what we think our bodies are supposed to look like. Most of us realize that the media displays only the prettiest photos of people, yet we compare ourselves to those images. We never get to see those photos juxtaposed against a picture of that same person looking unflattering.

Within the series I tried to get a range of body types, ethnicities & genders to show how everyone is a different shape & size; there is no "normal". Each photo was taken with the same lighting & the same angle.

(…) This series is ongoing, so if you are among the underrepresented, or just want to be involved, please contact me.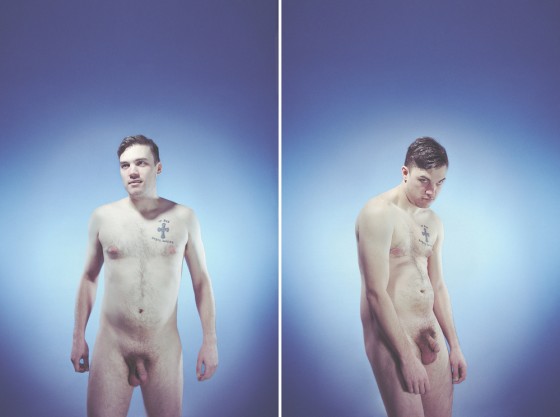 Hagen is self-taught, and if that doesn't win some admiration points, her bio adds:
[Hagen] wants her work to show the core commonalities beneath our vast diversity. As such, her projects often features series where the angles, poses, & backdrops are unifying while the unique models & faces are as varied as humanity itself. We are all the same. We are all different.
Gracie Hagen Photography: Illusions of the Body (thanks, netik!)
The post Gracie Hagen: Illusions of the Body appeared first on Violet Blue ® | Open Source Sex.
More Amateur wife XXX videos