Who doesn't like getting a handjob? And who doesn't like getting a handjob with two hands? Okay, but how about a handjob from inside a vagina?
Huh? All right, stay with us.
The Nigi!! Onahole is a new release from Joy Box, which is gradually establishing itself as an interesting adult toy brand in Japan.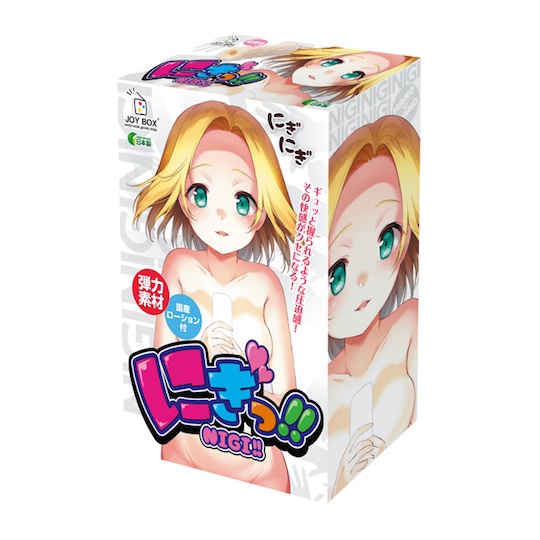 It has two features that make it stand out in the crowded onahole market: one inside, one outside. The latter is its buoyant and spring materials, which replicates the skin texture of a young Japanese girl in conjunction with having grooves and grip on the outside for ease of grip.
What's special about the inside is the nest of "feelers" near the start of the love tunnel. So is this yet another tentacle sex fetish masturbator? Actually, no. Look closer and you will spot that these are mini hands, waiting to stroke and clasp your member as it passes through them.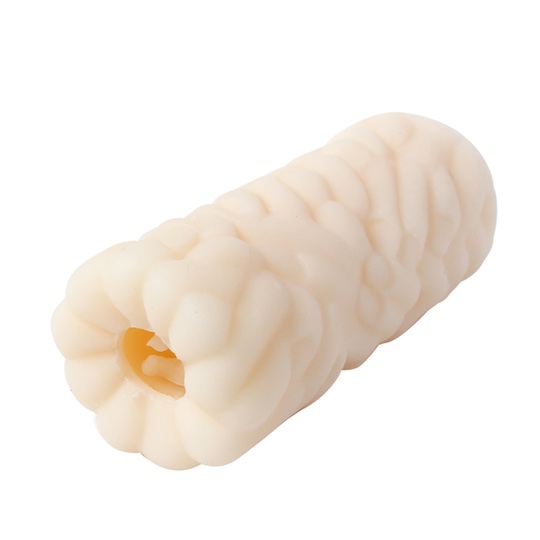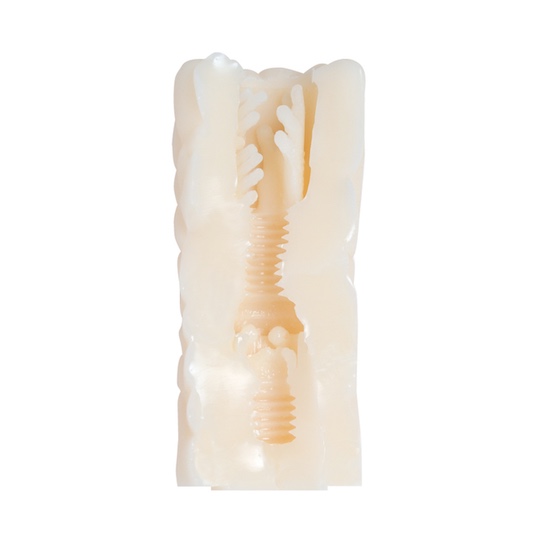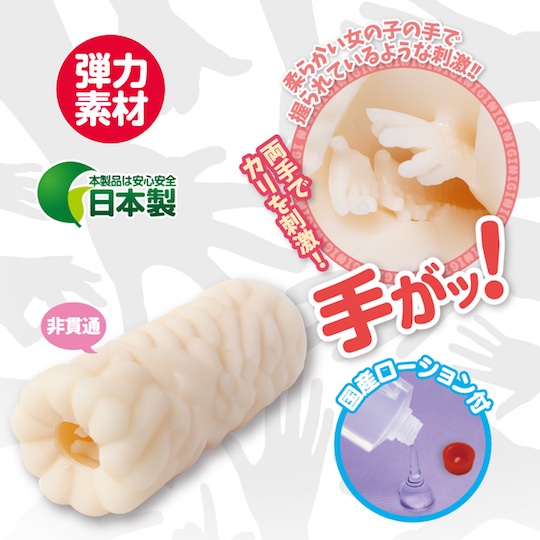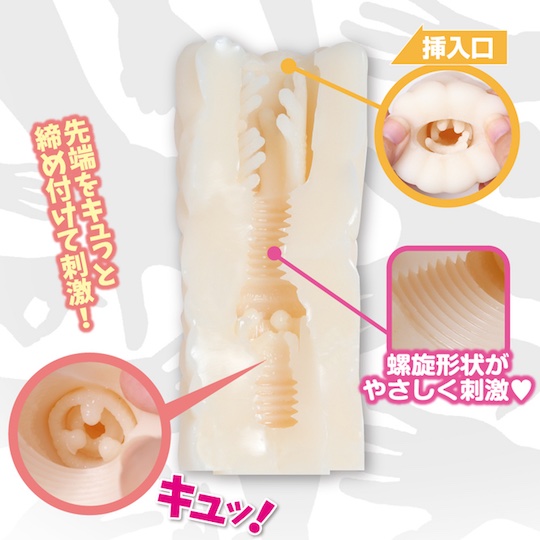 So while you should definitely check out the Men's SOM Hand Type Handjob Machine if you want a powerful handjob sensation or the New Office Lady Double Handjob Masturbator for the experience of twin hands wrapped around your manhood, the Nigi!! (named after nigiru, the Japanese word for "grasp") is something else: the hint of a handjob with two hands all while you slide in and out of her pussy. And that, friends, is something quite else indeed!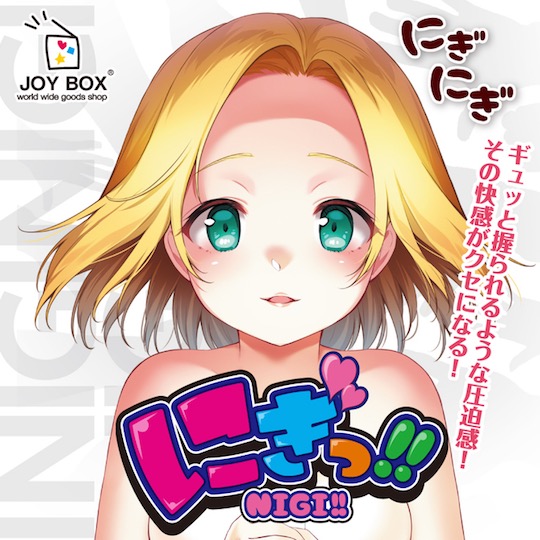 The Nigi!! Onahole is now available internationally from Kanojo Toys.

More Amateur wife XXX videos