It's the end of an era, sort of.
One of the most prominent adult shops in Tokyo, Condomania, located right on Omotesando in Harajuku, will close at its current store on May 1st due to road expansion work.
It opened in 1993 with the aim of stopping the spread of HIV in Japan. For 25 years it has continued that work of making sex safer, along with another branch in Sannomiya in Kobe.
It's not necessarily bad news for Condomania. A new Tokyo branch will open on May 3rd, but this one is slightly down a backstreet around the corner from Ice Monster on Omotesando. So Condomania survives, but will be less visible than before — a fact no doubt the Shibuya and Tokyo governments will like very much.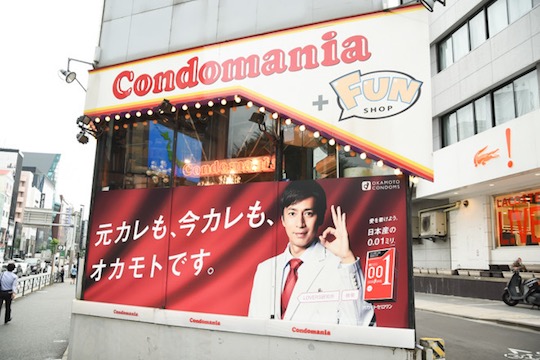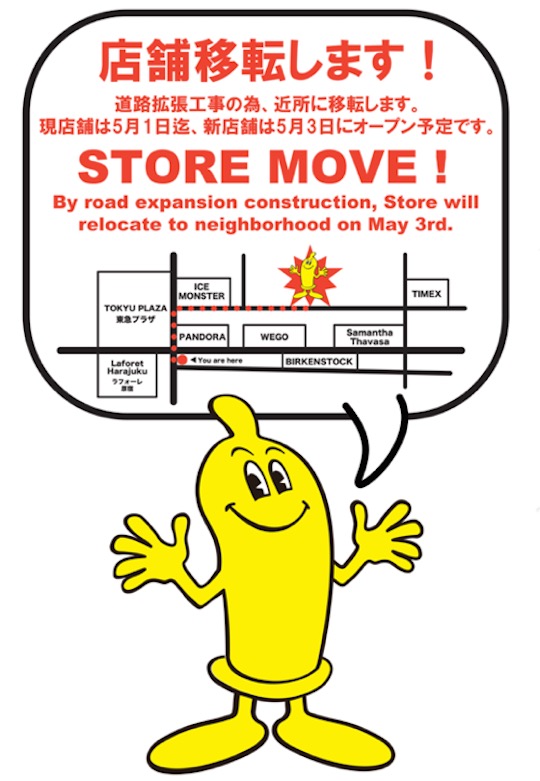 We have paid many visits to Condomania over the years, since it stocks many fun and original contraceptives (Japanese and international) not available at regular drug stores. It is also active in sex education and campaigns. We particularly liked the series of "Flesh Love" vacuum-packed photography it once created with Hal.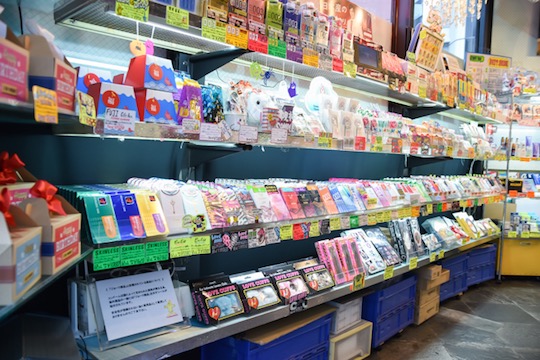 Japan is certainly famous for its vast pantheon of adult video and amazing sex toys. It is less well known, however, for its condoms, even though Japanese brands like Okamoto and Sagami produce some of the best (and thinnest) on the market. Another issue related to this is that Japanese men basically don't use condoms (leading to plenty of unplanned pregnancies and a growing syphilis problem), so places like Condomania face an upward battle to push their wares.
Keep up the good work, Condomania, and let's hope you can stay open for another 25 years or more!

More Amateur wife XXX videos