Over the weekend here in Tokyo, temperatures climbed close to 30 degrees Celsius — a reminder that summer is once again just around the corner and, hopefully, an end to this coronavirus pandemic.
Another, very welcome reminder came from the Instagram account of actress and model Kyoko Fukada, a long-time favorite of this blog, who posted a video of herself surfing and showing off her stunning, toned and tanned bikini body.
Sure, she is wearing bikini bottoms but they have cheekily slipped down to reveal a decent slice of her butt crack. We're not sure when the video was filmed but it was presumably before the current semi-lockdown in Japan began.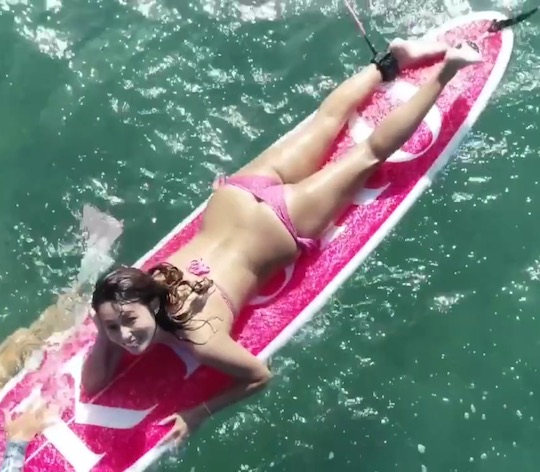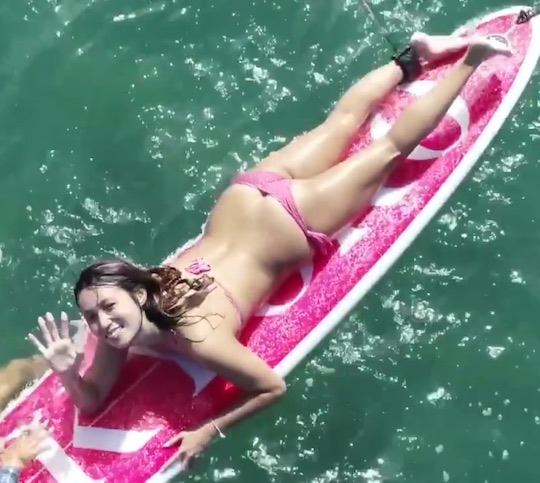 Now aged 37 and still, shockingly, somehow unmarried, Fukada is technically in the ara-fo (around 40) age bracket and a jukujo. And yet she still exudes a youthful radiance that is fun, alluring, and sporty. We could all learn something from her zest and benefit from this vibrant elixir that is her gorgeous, sun-kissed body.
Bring on the summer if we can expect more of this.

More Amateur wife XXX videos