Top Japanese porn producer Soft on Demand has opened its mini theme park complex in Kabukicho, Tokyo, which, despite recent gentrification, remains one of the centers of the adult and sex industry.
As previously reported, SOD Land is five floors devoted to porn. Visitors can get food and drink served by actual adult video stars or sex workers in several different types of establishments.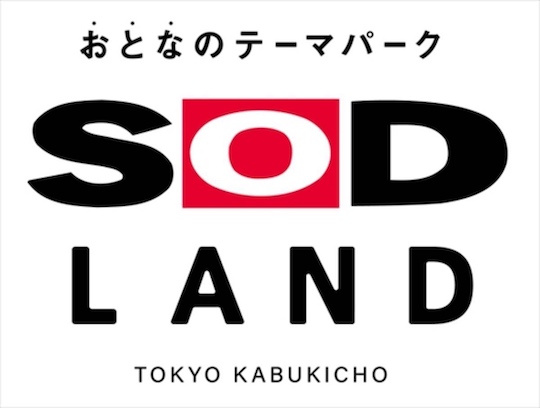 Here are some pictures from when the site opened to the public on October 10. People were lining to get in, despite the pre-typhoon rainy weather.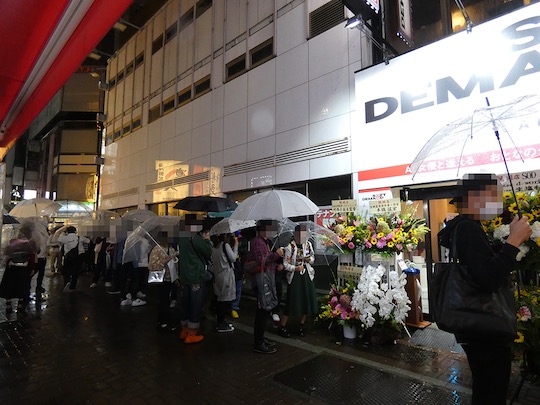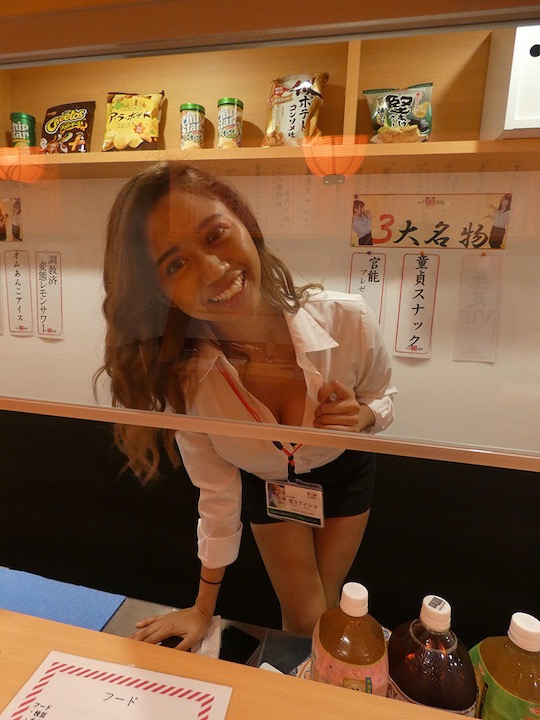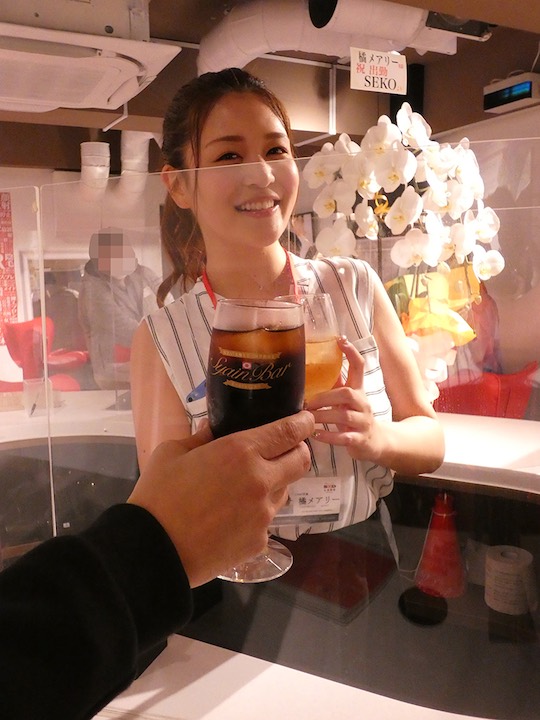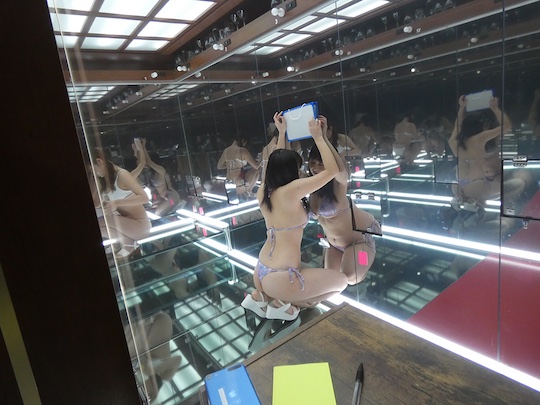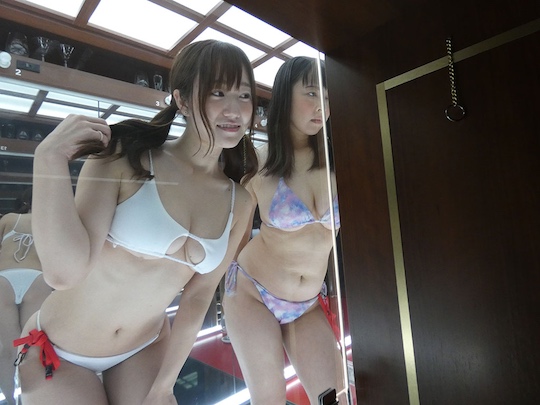 The "silent bar" on the top floor is the sexiest room in the building, since porn stars lounge around in bikinis while customers watch behind a one-way mirror. (The lovely ladies in the picture above are An Mashiro and Hono Wakamiya.)
The facility has obvious been in the planning for months, if not years, but is unfortunately opening in the midst of the coronavirus crisis (albeit much milder, so far, in Japan than in other places around the world). As such, the organizers have outfitted the building with a host of additional hygiene technologies and systems to help ventilate and protect patrons. (There was talk behind the scenes of pushing back the opening to 2021 but SOD was bullish about their prospects.)
Staff are working behind plastic screens, but it shouldn't prevent you from enjoying their looks or the proximity of being close to genuine AV performers — who don't seem to wear face masks or shields.
SOD Land is open from 5 to 11 pm on weekdays, and from 3 to 11 pm on weekends and holidays.
You can see more information about prices and the current roster of AV stars appearing at the site on the official website.