Following the high-profile cancellation of the latest "Futomomo" thighs fetish exhibition, another exhibition has run afoul of Ikebukuro Marui department store this month.
Mixing photography and illustration, the annual Girls' Love (yuri) (as opposed to Boys' Love) fetish exhibition was set to run from March 17th to March 25th at the Ikebukuro branch of Marui. The "Yuri Exhibition" event has now been cancelled for reasons that are not yet fully clear. The organizers (who include subculture store Village Vanguard) claim that it has now become "difficult" for the exhibitors to display and sell their work. Quite what this actually means is the subject of speculation.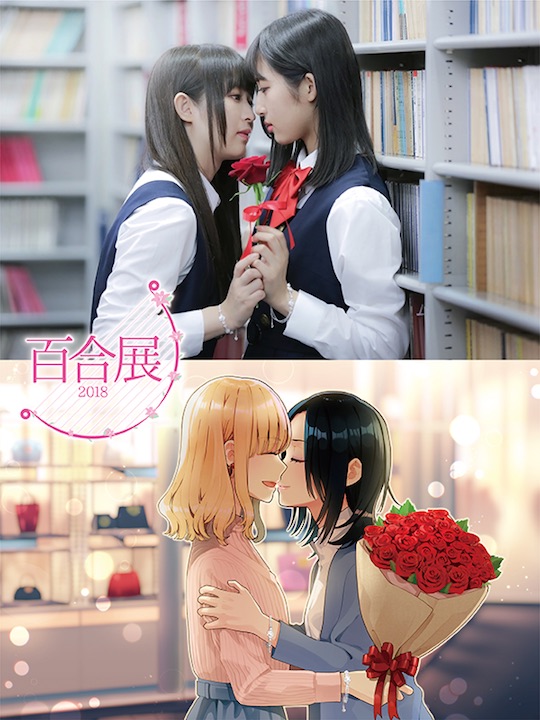 Marking the second such fetish event cancellation at the mainstream venue, people are now talking about possible censorship of subcultures and alternative tastes.
We suspect that, after the thighs show debacle, Marui looked at its event lineup for the month and beyond, and saw a photography exhibition featuring models in lesbian poses.
Yuria, the photographer behind the "Futomomo" series, was also scheduled to exhibit at the "Yuri Exhibition" with work featuring real-life models (yuri is usually illustration). At least three of the other exhibitors (Albina Albina, SAKUnoTORIDORI, Minori Takahashi) also likewise use models. The inclusion of this kind of exhibit may have appeared too overtly sexualized or troubling for venue.
Sadly, as Tokyo prepares for the Olympics in two years' time, we expect to see more of this kind of latent censorship. Cool Japan only allows the alternative and non-mainstream in easily consumable portions and pigeonholed in certain places.

More Amateur wife XXX videos