In a bid to contain the second wave of the coronavirus around Japan, people are now being encouraged to have "online nomikai" (drinking parties) rather than meeting in person for food and booze at the usual izakaya or restaurant.
Thankfully, technology now makes this possible, though the idea has a fatal flaw. One of the major appeals of a nomikai is that it gives you the chance to hook up with that friend of a friend who tags along, or that cutie at the next table. Zoom is great but it removes that from the equation, hence dating will really suffer in these coronavirus times.
How can you keep a member of the opposite sex interested even during a socially distanced, remote nomikai?
Formerly of Keyakizaka46 until 2018, Yui Imaizumi recently demonstrated on a TV show a trick to entice without being too slutty — and it's particularly effective during gatherings held virtually. She stood up in such a way as to reveal her bust to the camera for her fellow online nomikai participants to admire.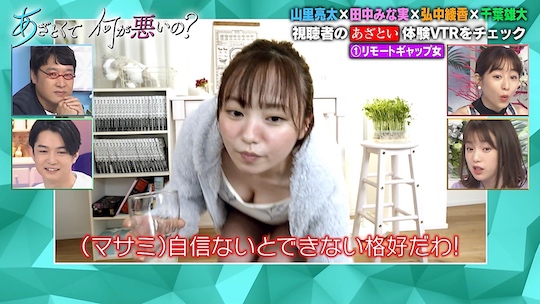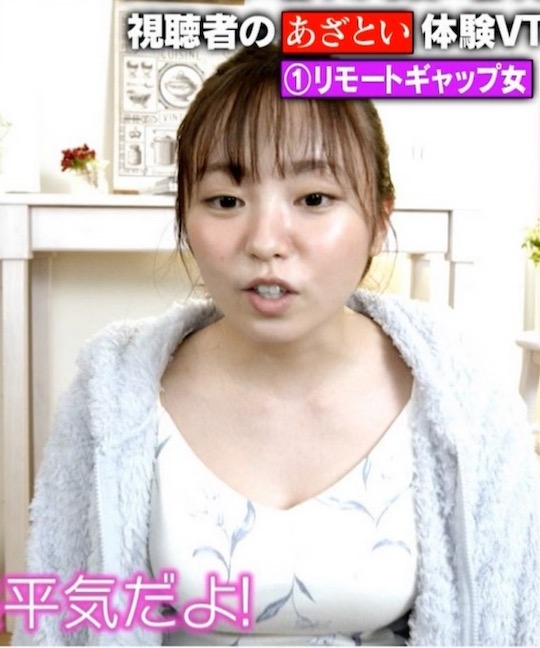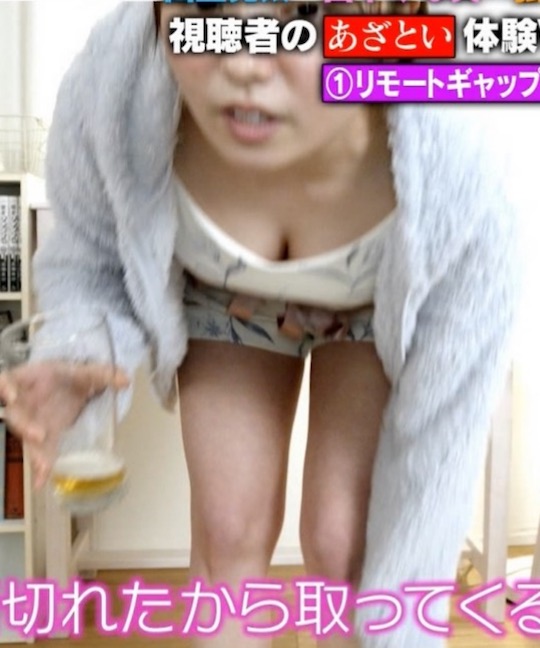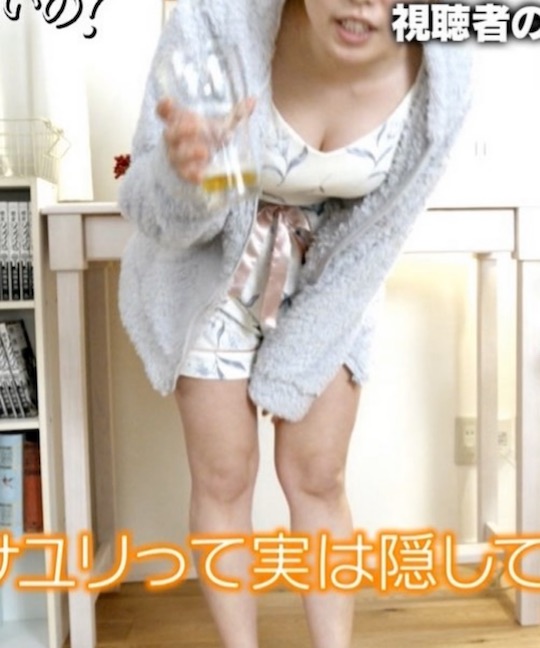 The 21-year-old Imaizumi was one of the bustier members of Keyakizaka46, so this is easier for her. The lean-forward-while-standing-up trick can also work for women with small busts, as is basically the usual case in Japan.
The danger, of course, is that you may have a nip slip before you are ready to share quite that much of your body with your virtual drinking partner(s).
Incidentally, if you ever find yourself in an online nomikai or meeting that you desperately want to escape, there's a hilariously low-fi gadget for helping you do just that.


More Amateur wife XXX videos