Halloween in Japan is much more than just trick or treating. It means dressing up skimpy costumes and cosplay outfits, and hanging out in places like Shibuya for hours on October 31st as well as the weekends leading up to Halloween.
The popularity of the movement has developed a lot in the past few years, with thousands now descending on Scramble Crossing every year.
This makes for a visual feast in terms of costumes, and the best ones often have little to do with a traditional Halloween as we know it in the United States, and more to do with Japanese pop culture, trends, in-jokes, and so on.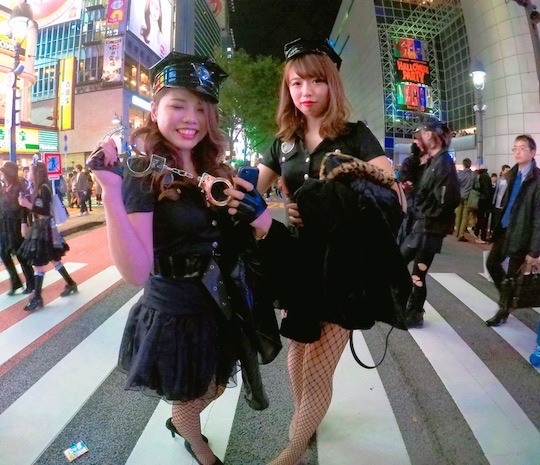 This year there was a lot of rainy weather over the weekends of October, but fortunately the skies cleared on October 31st so the conditions were perfect for cosplayers to revel.
This time of year in Tokyo, the climate is still pretty mild, so young girls and guys can dress up surprisingly revealing outfits and not freeze to death (or get arrested).
These video reports should give you a good sense of the atmosphere of the night.
Sadly, we don't spot Yua Mikami in her sexy Starbucks Frappuccino costume, or the SOD porn truck that was such an attraction in Shibuya last year.
See you in Shibuya for Halloween 2018!

More Amateur wife XXX videos