Started by Dolly Parton, of all people, the LinkedIn, Facebook, Instagram, Tinder meme has been floating around social media for a while now. In a nutshell, it purports to show a quartet of images showing different personalities projected of yourself on different types of social media platforms.
Like all big memes, there have been some great and inventive variations posted and shared.
But we think this is the first one based on a Japanese gravure idol.
In this case, it is the comely Kazusa Okuyama who is the inspiration.
We're not sure of the original source of this image — if you are, please let us know in the comments — but we spotted it on tumblr.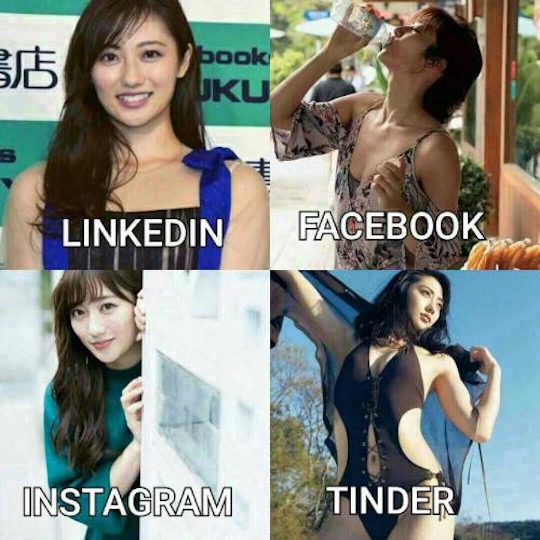 The stunning Okuyama is a 25-year-old model and actress. A former race queen, she burst onto the gravure scene particularly in 2018. She released her first photo book in March last year.
Incidentally, this is our favorite picture of Okuyama. May she inspire many more memes!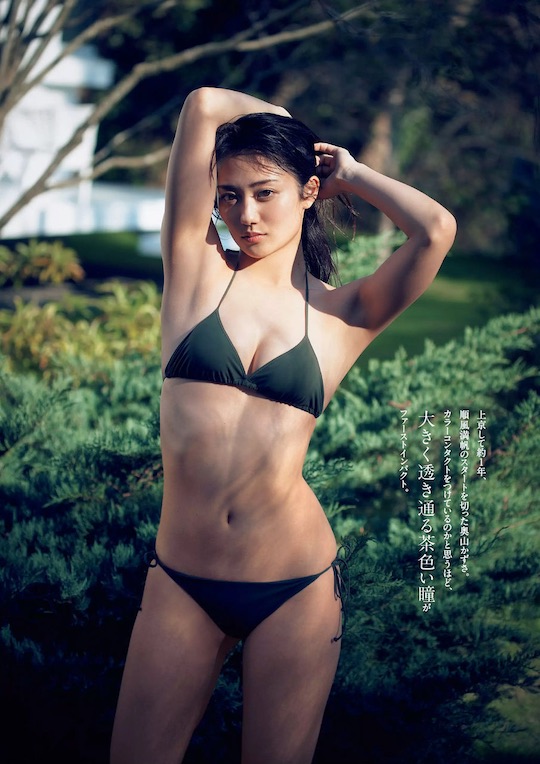 More Amateur wife XXX videos