At first glance, these look like Tenga Onacups in all their stylish and universally appreciated glory. But for once, we aren't writing about something that pleasures the cock. The Sweet Love Cup is about the taste buds in your mouth.
Open up these mini onacups and find ten individually wrapped chocolates to eat alone or with a partner, either as a pre- or post-coital treat.
Naturally, the release is timed perfectly for Valentine's Day (which in Japan, is when women given chocolates to men — who are meant to reciprocate on so-called White Day, on March 14th).
This isn't the first time that Tenga has done this trick. Regular readers will remember the chocolates that Tenga released last year. The gimmick paid off dividends, it seems, because Tenga has returned with three more cups for 2020.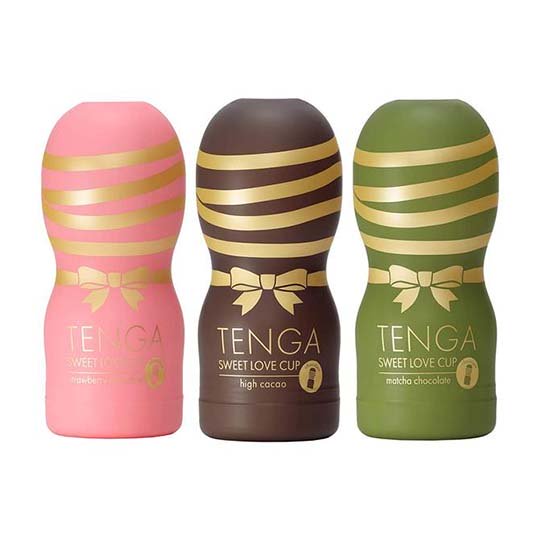 The 2020 chocolates are very similar (if it ain't broke, don't fix it!), though the flavors have changed a bit. In addition to the classic strawberry, now there is "high cacao" and matcha green tea. So it seems that Tenga has opted for slightly more grown-up tastes this year, in keeping with the adult toy theme.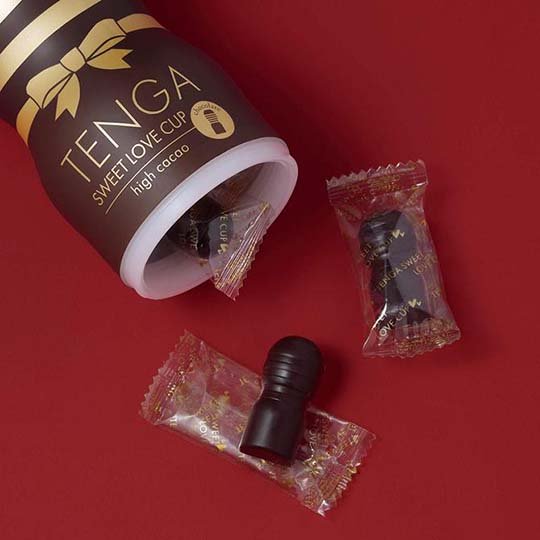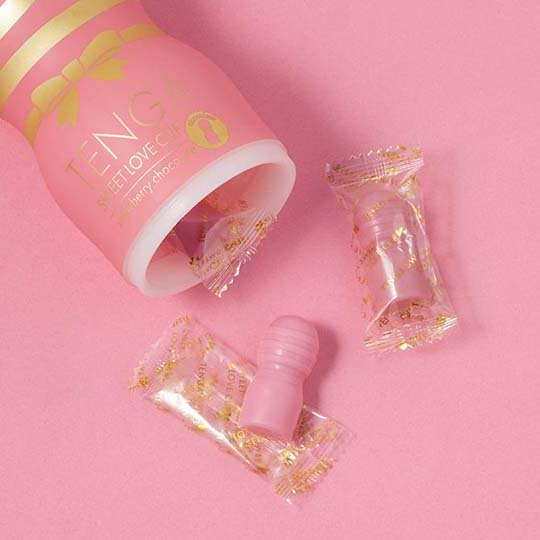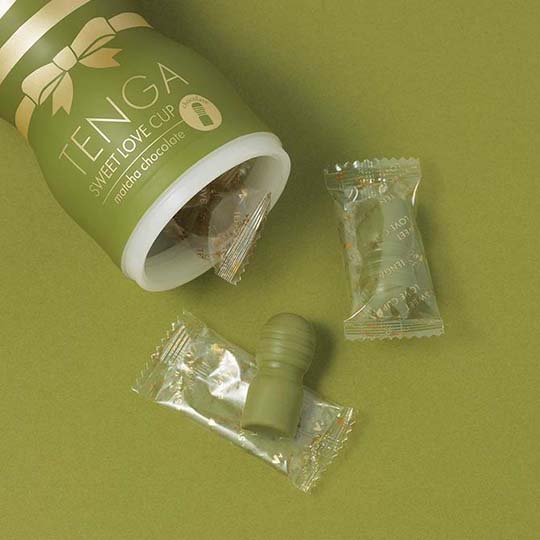 The Tenga Sweet Love Cup 2020 is available now from our friends at Kanojo Toys. Sweet tooths and Tenga fans should get them quick before Valentine's Day has come and gone for another year.


More Amateur wife XXX videos