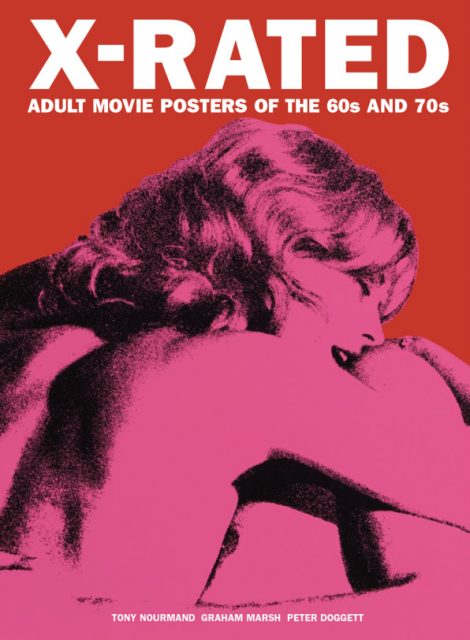 "But what of the experience? For VR porn to really take off, it has to offer something the free, frictionless world of PornHub can't. If firmware updates, sideloading and troubleshooting shoddy software turn you on, you're in luck! … but, at the very least, it's still "the biggest niche since MILF.""
* The surprisingly lackluster rise of VR porn (Engadget)
File under: When the dick is so bomb you're like, whatever. "When Jessica found non-monogamy, she arrived there in a purely unintellectual way. "I didn't read The Ethical Slut or Sex at Dawn or whatever manifestos people like to credit with opening their minds about the traditions of dating. I had a dry spell that was getting unbearable, and a cute married guy on Tinder messaged me at a weak moment.""
* Dating Apps Are a Playground for the Polyamorous (The Cut)
"In many ways, Geisha Monroe and Mandy Morbid are typical Twitch streamers—they're gamers who share their play experiences with an online following. They cosplay, they collect game-related memorabilia, they tweet Overwatch memes. And like most streamers, Twitch isn't their job. But what does pay their bills makes them unusual among Twitch streamers: they're cam performers."
* The Cam Girls Who Also Stream on Twitch (Kotaku)
"I'm young, Māori and a sex worker … I live in a capitalist economy where everything is privately owned, and if you don't own anything then you're stuck working for the people who do. My body isn't capable of working a 40 hour week, nor allowing me to become qualified at something that pays well. I'm disabled from working, and I'm part of a society that doesn't take care of people like me, people like my daughter."
* Sex work is how I support my family (The Spinoff)
If you enjoy posts like this, give a click to my sexy sponsor NF Busty!
This vagina mine teach the patient diligence.
Keep the chain-gangs waiting,make a cat-bird sing
Arabian Nights/Santa Sangre/Elm Street/Gozu pic.twitter.com/5QgltUaTgO

— tapishwar (@singhtapishwar) September 6, 2017
"For years, I have worked as a therapist with hundreds of couples who have been shattered by infidelity. And my conversations about affairs have not been confined within the cloistered walls of my therapy practice; they've happened on airplanes, at dinner parties, at conferences, at the nail salon, with colleagues, with the cable guy, and of course, on social media. From Pittsburgh to Buenos Aires, Delhi to Paris, I have been conducting an open-ended survey about infidelity."
* Why Happy People Cheat (The Atlantic)
This article is utterly unresearched about sex work online and hacking, but is about an interesting app. "Coppa was able to raise $700,000 in funding, making it the only app of its kind to have been funded. "We're a technology company entering adult services, not the other way around," Coppa said. "This gives us a unique perspective on the industry and helps us solve safety, efficiency and usability issues effectively.""
* High Tech Comes to the Sex Worker Industry (Huffington Post)
"In the first episode of the space drama "The Expanse," two characters are getting busy when the artificial gravity malfunctions. Elegantly, the pair floats up into the air, their cosmic coitus uninterrupted by the glitch, until the gravity slams back on and they collapse onto the bed below. As it turns out, sex in microgravity is a bit more complicated than that and other onscreen depictions might have you believe."
* Big Bang: The science of sex in space (CNET)
Warning for survivors of sexual assault and trauma. "Nine years ago, when I was 16, I was raped by a stranger. It coloured the way I experienced sex for a long time, and to some extent it still does, but after years of fighting battles with my past, I now have something that I once thought was impossible: a healthy relationship with sex."
* My life in sex: 'It is key for me to feel in complete control' (Guardian)
Warning for survivors of sexual trauma or abuse. "There's one question that almost everyone with a penis wants an answer to: How much is it worth? Unfortunately, finding out usually involves a tragedy. On Monday, a man in Gloucester, England, reportedly severed his penis in a freak accident involving a saw. He was rushed to the hospital and treated for a "traumatic injury to the leg area." (…)"
* What Actually Happens If Your Penis Is Cut Off at Work? (Men's Health)
Main post image via The Glorious Graphic Design Of '70s Porn (Co.Design) and Reel Art Press
The post Sunday Sex Reads: Best of the Week appeared first on Violet Blue ® | Open Source Sex.