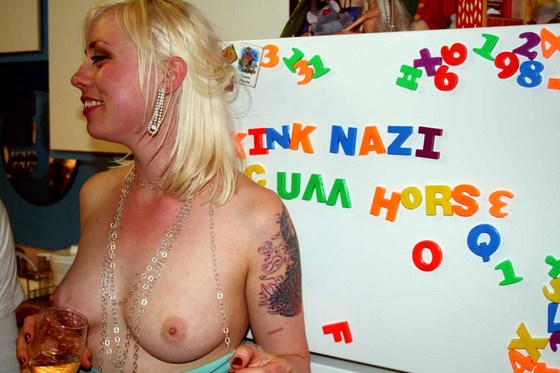 This afternoon I got my pirate radio fix in the Mission and recorded a live session of Open Source Sex, interviewing Shine Louise Houston, the mastermind behind Pink and White Productions. I think it was one of the best interviews yet — it was hot, sexy, hilarious and really really fun. We chatted about lesbian porn, her movies, and that crazy party I went to last Saturday where some of the performers from her next film got jiggy with the bread products. I found out that everything, *everything* was totally unexpected. It was just supposed to be a meet and greet! I'm going to get the MP3 in a day or so and do a little post-production magic on it, creating seperate video and audio versions, especially because I got the other set of photos back from the other camera I shot with. It was an expensive, profy camera of some sort that really makes me wish I could afford one. The photos came out incredible, and in them you can see just how much the women let me crawl around on the floor taking snaps in the second set (good thing I wore jeans that night!).
I went through the photos tonight and I'm going to wait to let them loose on you until the podcast. After that I'll put the whole set up on Fotki, which will probably beg for mommy, come harder than its ever come in its life, then pass out from the bandwidth overload, just like last time. But I really like Fotki and think they handle mature content perfectly, so it's a trade-off.
Of course, since I'm just sitting here tonight looking at sexy pictures and working on (yet another) book, I've posted a taste for you, after the jump.
But it was really a great day, thanks to the podcast and Shine. Makes up for the fact that today I picked up an SF Bay Guardian because my sweet friend Danny is on the cover and there's a great article about the Marching Band in it, only to discover that I was dissed/snarked on in their sex column. Or rather, I was bitchily accused of being a flake. Whatever. I don't deserve that. I work really hard.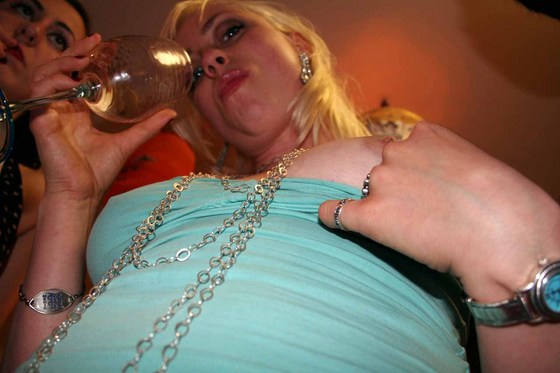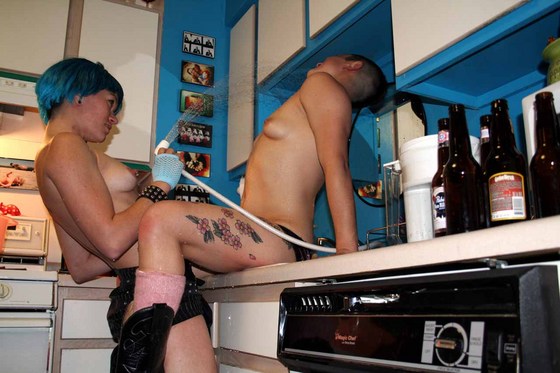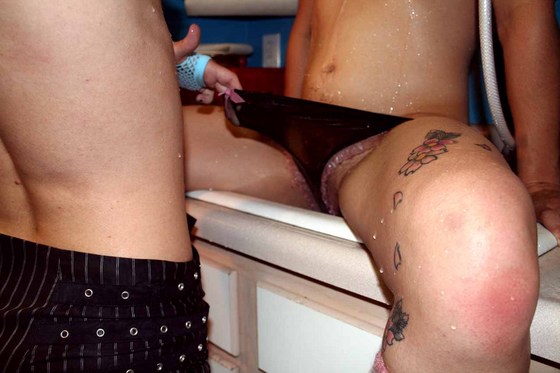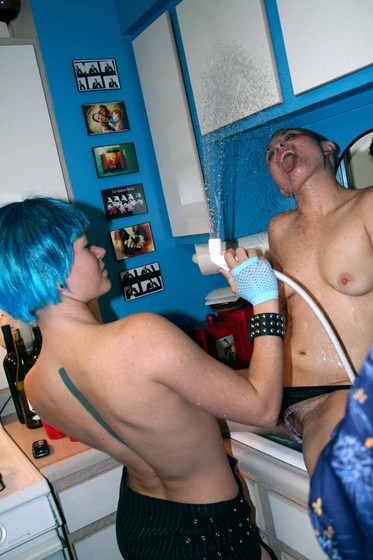 Stars: Princess Donna and Lorelei Lee; Shawn and Jizz.
The post Best podcast ever appeared first on Violet Blue ® | Open Source Sex.