This Japanese college girl certainly likes to have her fair share of men — including at the same time.
So keen was she to document her insatiable appetite for the rest of the world's enjoyment that she made and posted a series of nude selfies showing herself getting ready for the encounter and then the act itself. And what an act it was.
For the occasion, she recruited not just one willing man but several. Somehow we don't think it was difficult to find male volunteers.
A threesome with two men wasn't enough for this girl's horny needs, so she had sex with multiple men at the same time in a hotel room.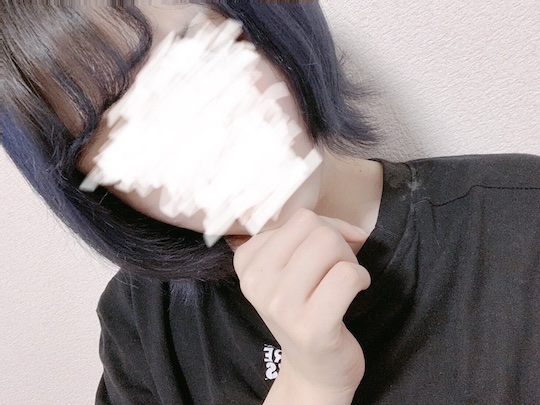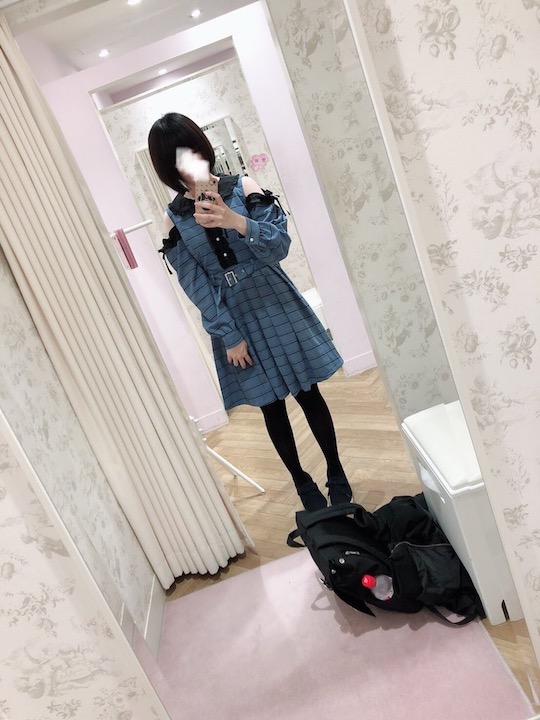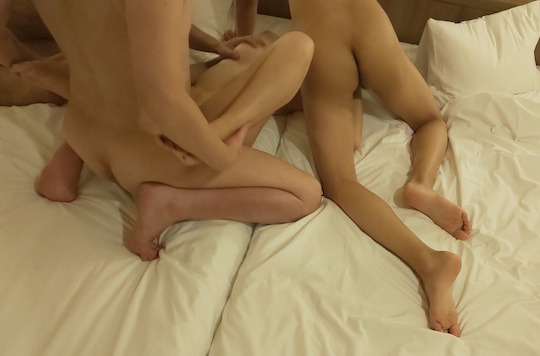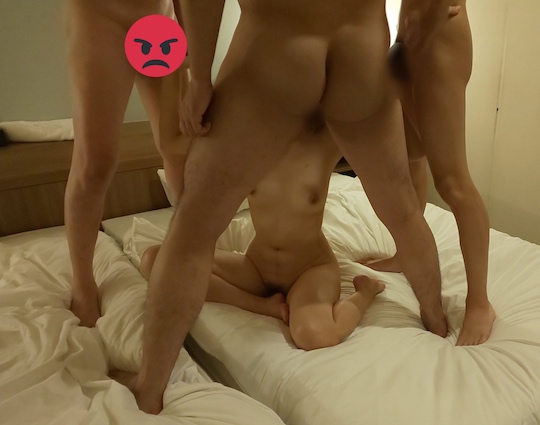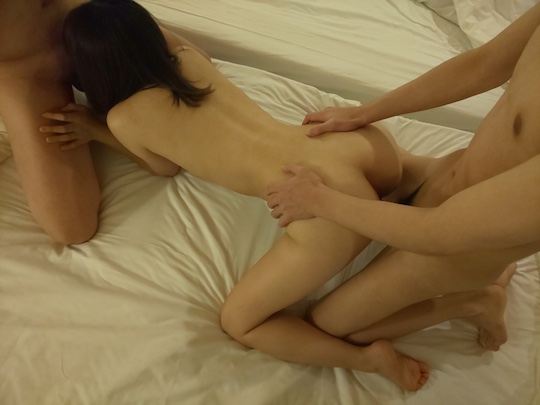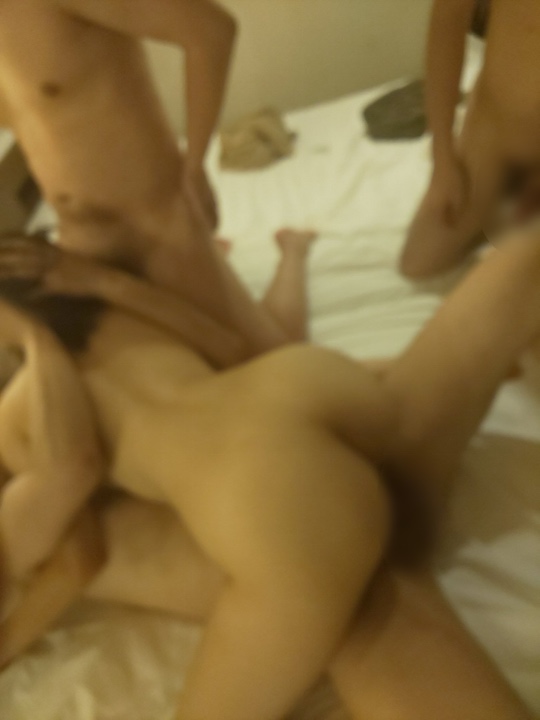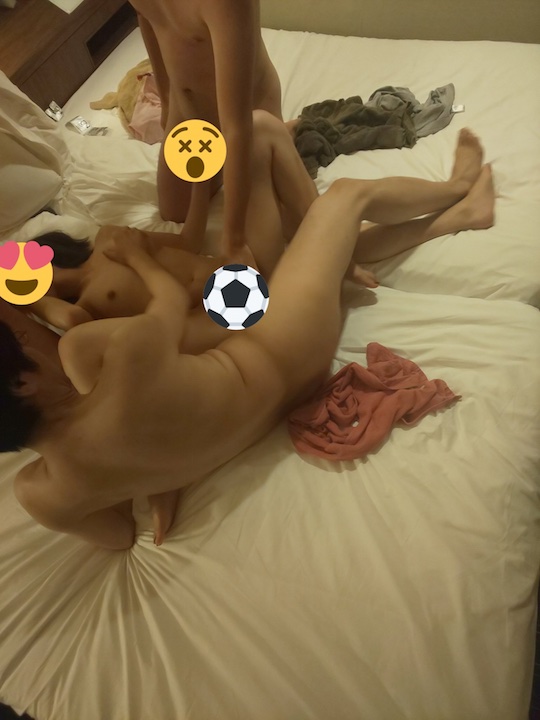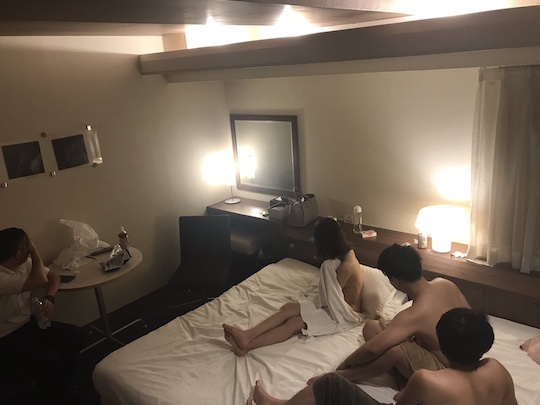 We count at least a trio of guys, making this a foursome — but there may have been another taking the photos and then participating in the action after he put the camera down.
Let's hope this young lady continues to document her sexual exploits and perhaps next time without censoring her face.