Hot on the heels of launching a new series of Air Back! Doggy-style Air Pillows, the much-trusted Japanese adult toys brand Tama Toys has once again catered for fans of doggy sex with the Standing Doggy-style Sex Air Doll with Tights.
This is basically just what the title says: an air doll pair of legs with an onahole/masturbator slot so you can have sex with it from behind while standing up. There is also a pair of alluring black stockings thrown in for good measure.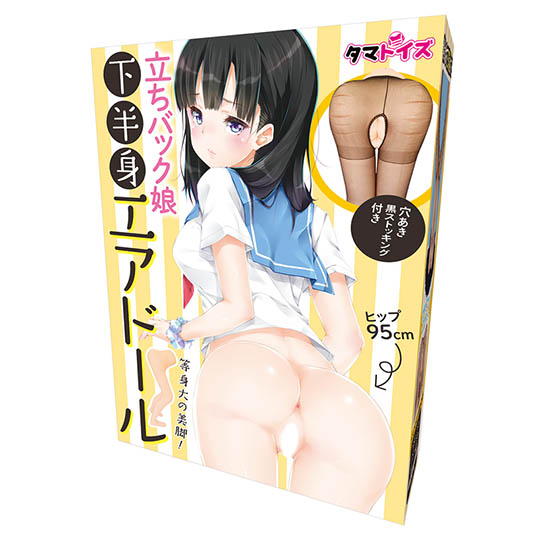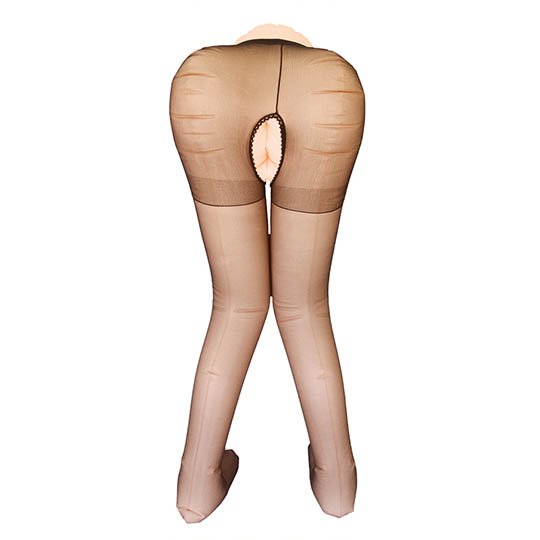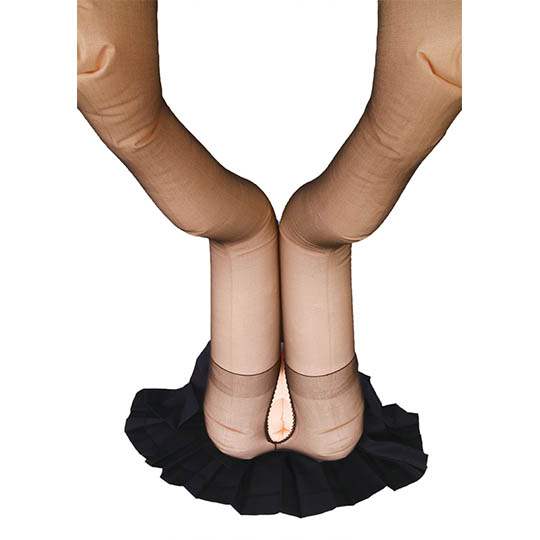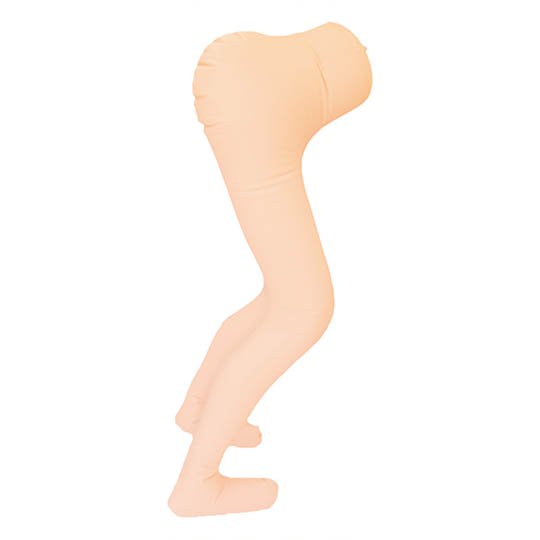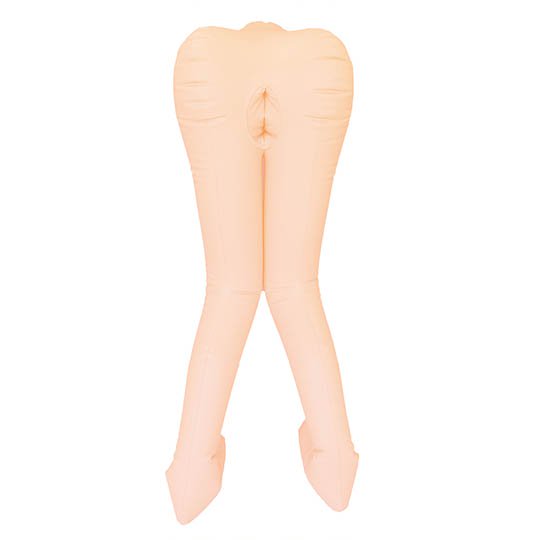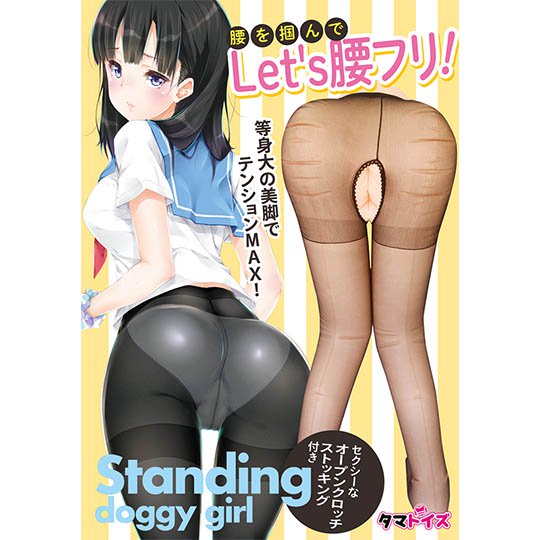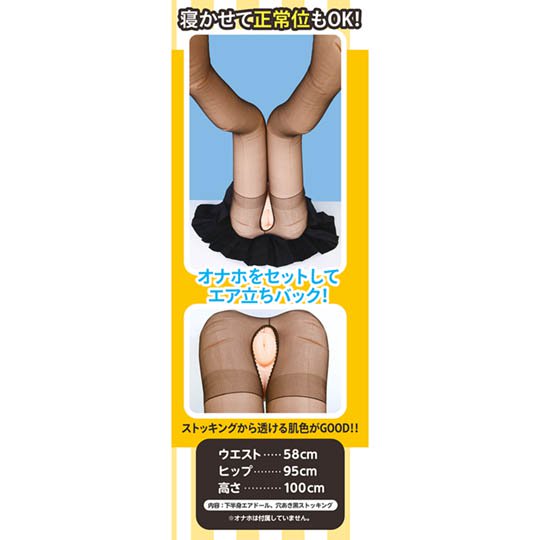 What we particularly like about this blow-up doll, though, are the pert buttocks and the bowlegged shape, which replicates a rather famous (or should that be infamous) aspect about Japanese girls — and also makes it easier to slide yourself in and thrust hard. Just like this guy is doing.
And like with pretty much all Tama Toys items, the air doll comes with awesome box art that will get you in the mood even before you unwrap and blow up these legs.
The Standing Doggy-style Sex Air Doll with Tights is available now globally via Kanojo Toys.