AKB48 Team K co-captain Haruka Shimada has posed for a revealing photo shoot for the weekly magazine Flash.
Making her debut in the idol super group way back in 2009, the 24-year-old Shimada announced her graduation in April 2017 and her final live event is scheduled for the end of November. She clearly wants to go out with a bang, by which we mean a semi-nude one, judging by her latest photo shoot, which is certainly her sexiest yet.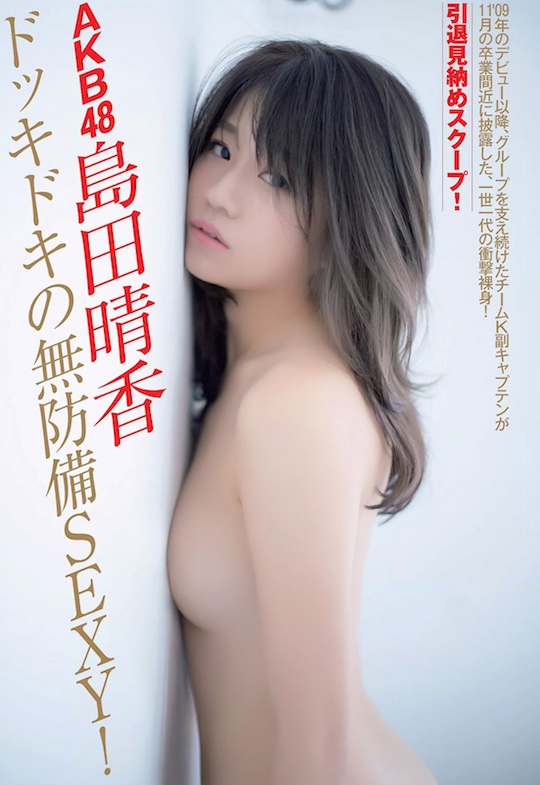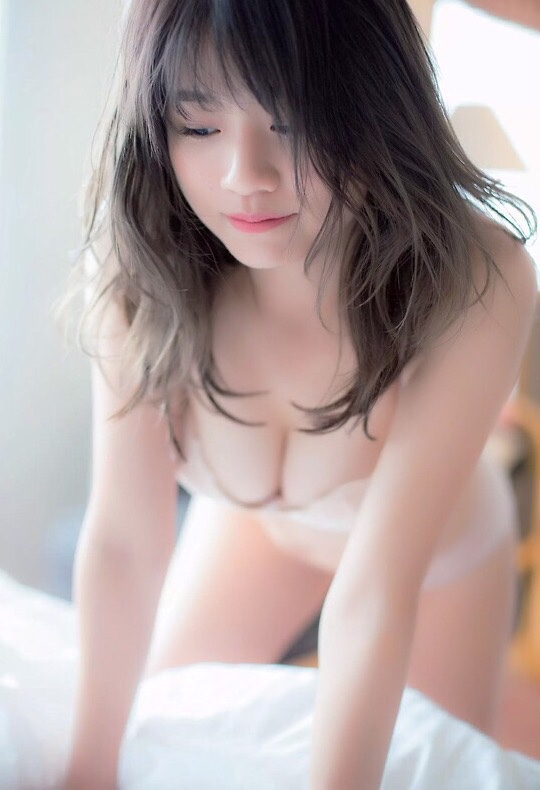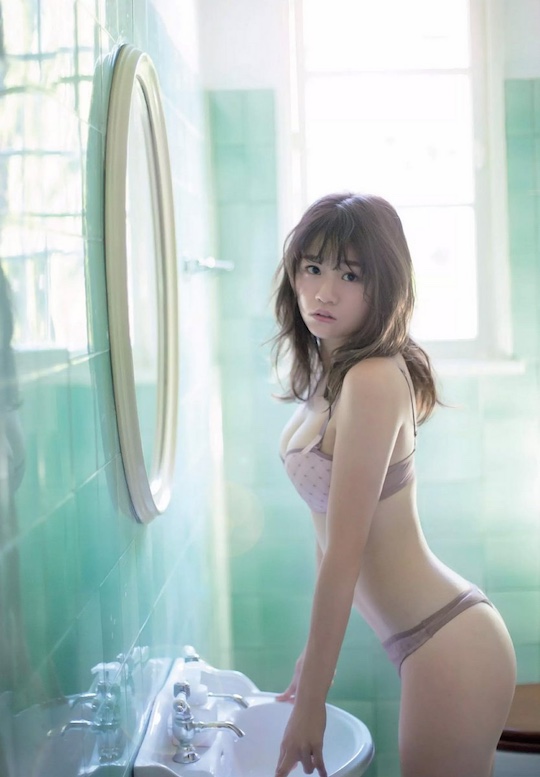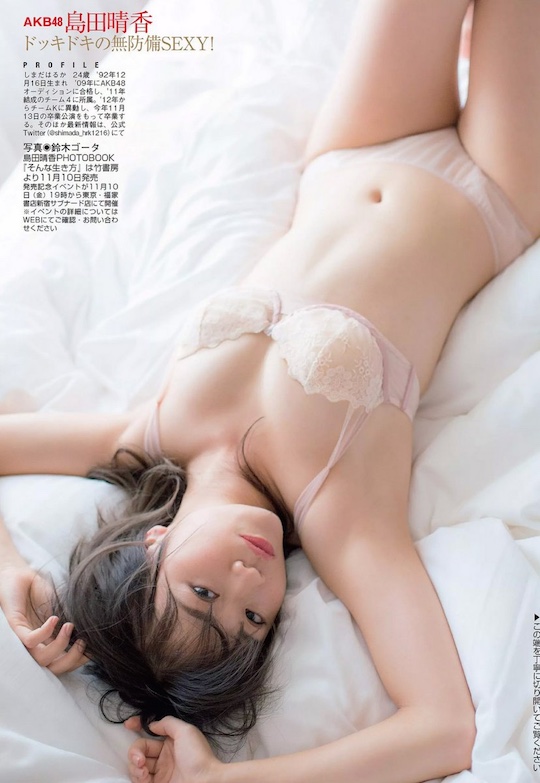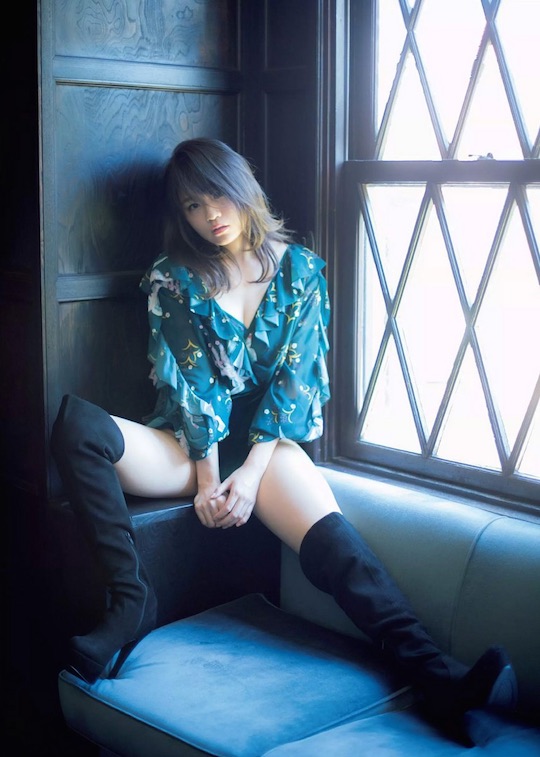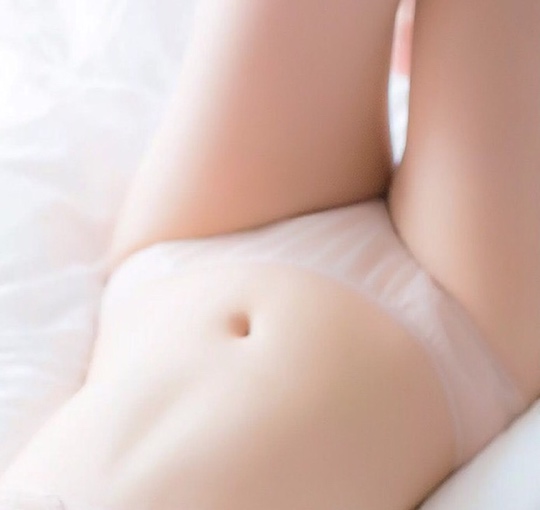 The mouth-watering spread is one of her final official engagement and she seems to have done it either to reward her patient fans, or to announce herself as a contender for a post-AKB career. Success after leaving is sometimes elusive. One-time major idols like Tomomi Itano and Mariko Shinoda have vanished while Atsuko Maeda has established herself as a serious actress on TV and film. Many others, of course, have gone on to porn careers.
Positioning yourself as overtly sexy has helped push Mariya Nagao onto some post-AKB gigs as well as lesser-known former members like Aki Takajo. Saying that, Yuko Oshima also tried this semi-nude trick but failed to capitalize on her status as one of the major idols in the group, and has largely disappeared from public view.
Haruka Shimada's bold photo shoot makes quite a contrast with another Haruka from AKB48 — Haruka Shimazaki — who famously refuses to join her fellow idols in the group in stripping down to her underwear or swimwear. While they lounge around alluringly in the semi-nude, she stands doggedly to one side in her full clothes. The jury is still out on which of the two Harukas has the better policy.
More Amateur wife XXX videos