Japan's biggest adult retailer and a porn producer in its own right (through the various production companies in its group), Soft on Demand is now going one step further.
Following in the footsteps of the Playboy bar in Kabukicho that is staffed by hot gravure idols, the SOD is opening the Soft on Demand Tachinomi standing bar in Akihabara (apparently located "15 seconds' walk" from the Showa-dori Gate).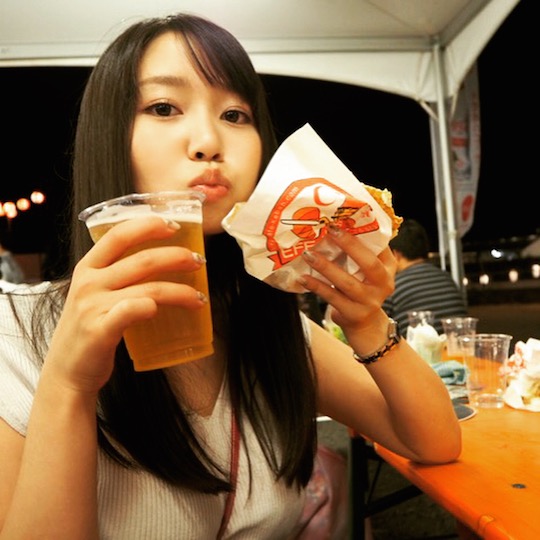 Patrons will be served by, you guessed it, actual Japanese adult video stars.
高岡です。速報!
「立ち飲み!SOD女子社員」が5月3日秋葉原昭和通り口徒歩15秒の場所にオープンします!平日(木曜、金曜)は立ち飲み屋としてSOD女子社員が切り盛りし、土日祝日はイベント会場として有名女優さんが1日女子社員店長としておもてなし!みんな来てください!高岡もいます。 pic.twitter.com/zhzKfwK28X

— SODクリエイト (@sodcreate) April 13, 2018
Opening May 3rd, the bar will be staffed by SOD female employees (incidentally, who have been known to star in porn themselves) on Thursdays and Fridays, but then turned over to AV idols on weekends and holidays.
There's no word yet on where, who and when, but keep an eye on the official Twitter account (Japanese only) for more details. The SOD roster is vast, so we reckon there will be some major names among the ladies serving drinks from May. But given that this is a standing bar (tachinomi), though, don't expect the venue to be large!
By the way, this isn't actually the first bar to feature AV idols. Vivi, for example, is a girls' bar in Kabukicho staffed by porn stars. Likewise, a lot of porn stars earn extra money as hostesses (and vice versa).

More Amateur wife XXX videos