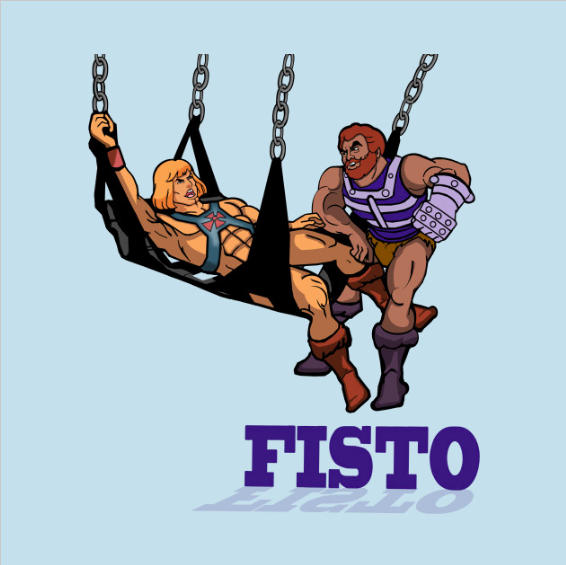 "Tumblr is to ban content that results in the "unwanted sexualisation or sexual harassment of others." The social network says this includes non-consensual "creepshots" – sexually suggestive photos of clothed victims. In addition, it said it covers "deepfake" pornography, in which computer-generated images of a subject's face are transplanted onto explicit photos or videos of someone else's body without permission. The rule-change is due on 10 September."
* Tumblr bans creepshots and deepfake porn (BBC)
"Dennis Hof, the brothel owner and GOP candidate, can reopen his "Love Ranch South" brothel in Nevada pending the results of a lawsuit against Nye County … County commissioners voted earlier this month not to renew his permits for the Love Ranch South. This means 18 employees lost their work cards."
* 'Bunny Ranch' Owner Turned Republican Candidate Can Open His Brothel Again (Law and Crime)
"It's the end of an era. HBO, which once offered soft-core pornography to the masses of people who didn't want their spouses to know exactly what they were watching on premium cable, has quietly stepped out of the adult-content game."
* Internet Porn Has Officially Killed HBO's Adult-Entertainment Business (Vanity Fair)
Find this post interesting? Support its creation on my Patreon page.
"According to fresh data from the Centers for Disease Control and Prevention (CDC), Sexually transmitted disease rates hit a record high for the fourth year in a row. Some 2.3 million cases of Chlamydia, gonorrhea, and syphilis were diagnosed in 2017 — 200,000 more cases than in the previous year."
* America has the highest rate of STDs in the industrialized world now (LGBTQ Nation)
"The proposed changes — from the federal Department of Education led by Michigan's Betsy DeVos — would limit colleges to investigating only those sex assaults that happen on campus. Assaults that occur just off campus, in places like fraternity houses or off-campus housing, wouldn't be investigated by the institutions."
* Why sex assault survivors are fuming over DeVos proposal (Detroit Free Press)
"Though porn addiction is not diagnosable, and never has been, there is a large self-help industry surrounding the concept … These four researchers, all of whom have history of neutrality, if not outright support of the concepts of porn addiction, have conducted a meta-analysis of research on pornography and concluded that porn use does not predict problems with porn, but religiosity does."
* Science Stopped Believing in Porn Addiction, You Should Too (Psychology Today)
"The porn industry may seem like a glorified virtual boys' club—and that's because, well, for a long time it has been. But for Black women like Houston — whose 13-year-old Pink and White Productions houses the CrashPadSeries and has produced around 15 films since its inception … Armed with social media, increasingly available technology, and the reach of the world wide web, women of color are putting themselves at the helm. They're making space and they're taking names."
* Porn of a different color: How Black women are changing the adult film industry (Daily Dot)
Much gratitude to our thoughtful sponsor, Nubile Films.
"Over a span of two decades, the Christian right has reached across the aisle and found ready partners among liberal feminists in a common goal: abolishing all forms of prostitution, as an ostensible necessity to battling sex trafficking. Early stages of this fight focused in on the language of laws against human trafficking, specifically the phrase "forced prostitution.""
* Stormy Daniels isn't the only sex worker who matters (Daily Kos)
"Hansmeier's plea agreement stated that he and Steele [as Prenda Law] began representing holders of porn movie copyrights in 2010, filing suits against IP addresses they had observed downloading adult films. The duo would then ask federal judges for early discovery to seek internet subscribers' names and contact information so they could send demand letters asking, often times, for a $3,000 settlement, according to court records. In 2011, the pair uploaded [their own porn] movies to the BitTorrent website Pirate Bay."
* Prenda 'Porn Troll' Lawyer Pleads Guilty to Federal Fraud Charges (The American Lawyer)
"Margot Kidder, who played Lois Lane to Reeve's Superman, once said, "They put poor Christopher in this various assortment of sizes of codpiece under the suit in the red underpants, and some days Christopher would come out and he'd be out to here. Which would make me go 'ding ding ding ding'" — she simulated the act of flicking her co-star's codpiece — "'cause they were all made of metal. He'd go, 'Kidder! Stop it!'""
* Battle of the Bulge: Why We're So Fascinated by Superhero Codpieces (MEL)
"A memorandum by then-associate-counsel Brett Kavanaugh written during the height of the Bill Clinton sex scandal with Monica Lewinsky was released … Among the questions, in Kavanaugh's own words: "If Monica Lewinsky says that you masturbated into a trashcan in your secretary's office, would she by [sic] lying?""
* The Questions Brett Kavanaugh Came Up with During Bill Clinton Investigation Were Released, and They Are GRAPHIC (Law and Crime)
Main post art: Fisto T-Shirt by Scott Sherwood.
The post Sex News: Tumblr bans sex harassment, HBO quits porn, religiosity predicts 'porn addiction' appeared first on Violet Blue ® | Open Source Sex.
More Amateur wife XXX videos