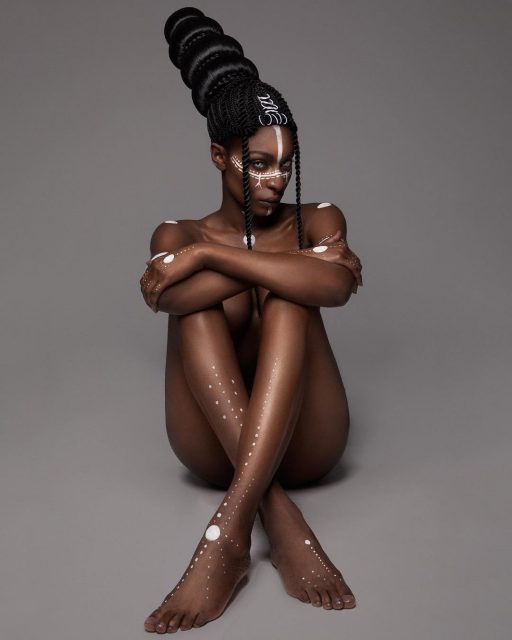 "Toys 'R' Us, which filed Chapter 11 bankruptcy and is closing stores and selling off its intellectual property to pay off creditors, has a surprise for domainers — it has some kinky domain names available."
* Toys 'R' Us Selling Inventory of Erotic Domain Names (XBIZ)
"Moore says there are certain sounds that she's asked to re-create that would "literally change the rating of the film" if they were included in the finished product: "We've been asked to do [Foley sound for] oral-sex scenes before. They never play it. They just don't! Because it's not a sexy sound." In re-creating the sounds of cunnilingus, Fang notes, she'll "use kissing sounds instead of disgusting licks. Because you want a mouthy sound, but you still want it to have this gentleness and this sweetness. And if you're just licking your hand, it's like a pudding pop. That's not sexy or tasteful. It's just going to sound like you're licking your hand.""
* How Onscreen Sex Sounds Are Made, From Kissing to Hand Jobs (Vulture)
"… internet sleuths think the innocuous tweet about Daniels' tattoo has revealed that she was involved in the [NXIVM] cult, as well. And while the initial accusation pertained to her left hip, some think they've found one on the right, too. Daniels replied online to the allegations, saying that the images were Photoshopped and the scar people pointed to was from surgery. Unfortunately, in 2018, one specious accusation online is enough to send the denizens of the internet in a frenzy. InfoWars picked it up after the fervid Trump supporters on Reddit's r/The_Donald jumped all over it."
* Reddit sleuths think a scar proves Stormy Daniels is involved in sex trafficking (Daily Dot)
"It's critical to ask questions about robot consent, and whether sex robots dehumanize us, and whether the small group of mostly men building the algorithms behind them reinforces gender stereotypes of passive women and manly men. But for now, McMullen's team still needs to figure out how to make Henry walk and talk at the same time."
* Henry the Sexbot Wants to Know All Your Hopes and Dreams (Wired)
Find this post interesting? Support its creation on my Patreon page.
"It's no secret that sex education in the United States is falling behind the times … Only 20 states require that the information given in sex education be "medically, factually, and technically accurate." … To compound things, the sex ed that is taught is often whitewashed, making it even more inaccessible to certain communities."
* Sex Ed in America Is White-Washed. Here's How That Could Change. (Playboy)
"According to former educators at the site, while internal tensions have been brewing within O.School for some time, those issues hit a breaking point with the passage of the Allow States and Victims to Fight Online Sex Trafficking Act (FOSTA), and the way that O.School has responded to it. "
* Anti-sex trafficking law FOSTA is hurting online sex educators, too (Verge)
"High street newsagents are to sell so-called "porn passes" that will allow adults to visit over-18 websites anonymously. The 16-digit cards will allow browsers to avoid giving personal details online when asked to prove their age. Instead, they would show shopkeepers a passport or driving licence when buying the pass."
* What are the 'porn passes' newsagents could soon be handing out? (Independent)
"Producers of adult content won't be eligible for Louisiana's film tax credit program under legislation heading to the governor's desk. Louisiana's Senate voted to prohibit tax credits to any producer that must maintain records pursuant to 18 U.S.C. § 2257, the federal record-keeping requirement for adult producers."
* Louisiana Lawmakers OK Bill Outlawing Tax Credits to Porn Producers (XBIZ)
Much gratitude to our thoughtful sponsor, Nubile Films.
Bill Gates says that in *both* meetings he had with Trump, Trump asked if HPV and HIV were the same thing. https://t.co/Py7fRwC6l0

— Chris Hayes (@chrislhayes) May 17, 2018
"Females were more likely to bite the rumps of males at the most fertile phase of their reproductive cycle, researchers found. Pacing also increased in both duration and frequency of a female being in season."
* Love bites on hairy bums: wombats' sex lives revealed (The Guardian)
"Right now, Mistress Alexa isn't the most elegant of devices, and she's been cobbled together using Gary's fairly limited technical knowledge. An Echo Dot connects to a Raspberry Pi, which is bolted on to an Arduino. From there, a wire runs out into the remote control of a pet-store electric shock collar that's normally used on dogs. Both Gary and Kirsty noted they'd never use the device on an animal, describing the device's use on pets as "barbaric.""
* Meet the dominatrix living inside an Echo Dot (Engadget)
"It appalls but does not surprise me that neither of these august ideologues sought even once to examine a primary source on the issue. That neither of them bothered to emphasize that it is not incidental that incel ideology has led to multiple massacres. It is far easier to write an abstract consideration of the economics of sex and a generalized bemoaning of contemporary mores than to face the glaring and obvious truth: Inceldom is an ideological system premised in its entirety on a poisonous, irrational, and thoroughgoing hatred of women."
* Someone Please Tell the Times That Incels Are Terrorists (Village Voice)
""I just felt violated and betrayed," Johnson said. "I've shot over 50 scenes for this company. For a long time, I was one of their top guys. And I'm always publicly talking about racism. For them to even ask me was an insult, then to do it against my will, it hurts. It feels like it was a set up.""
* Moe Johnson Says Dogfart Director Ordered Racial Slurs for Money Shot (XBIZ)
Main post photo by Luke Nugent, via Design You Trust.
The post Sex News: Toys R Us hoarded kinky domains, Stormy Daniels conspiracy theory, male sexbots, whitewashing sex ed appeared first on Violet Blue ® | Open Source Sex.
More Amateur wife XXX videos