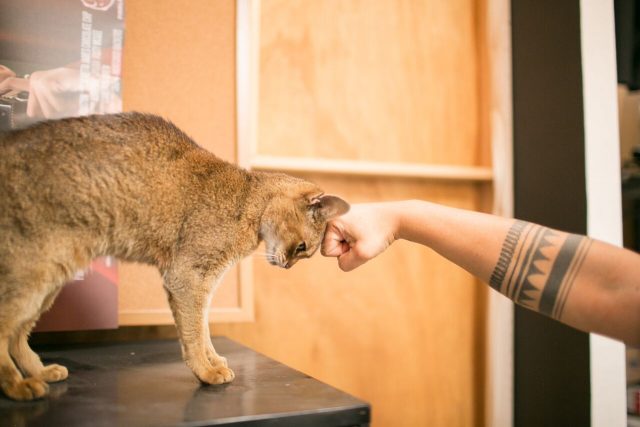 The book excerpt everyone's talking about today is a hilarious parade of prudery and dated sexual stereotypes — and a whole lot of wishful thinking. As if we should be, the piece opens with: "Many participants don't seem the least bit embarrassed, much less ashamed." My pearls! I laughed my way through it! If you think it's funny when people assume the reader should be "disgusted" by sex, offended by sex work, demoralized by female sexual agency, and upset by couples who are not monogamous, then this piece will crack you up. Look for: second- (and third-) hand anecdotes making ridiculously "all the time" sex parties into fact; the thread throughout that sexual secrecy (privacy!) is bad. Methinks the author should learn about Bay Area sex culture, its parties, and its history (as well as heterocentrism, sex-positivity, negative sexual stereotypes, and consent culture) before proposing this material as nonfiction.
* "Oh My God, This Is So F—ed Up": Inside Silicon Valley's Dark Side (Vanity Fair)
Dr. Carol Queen tells Autostraddle that the changing conversations on human sexuality "means more and more people potentially are exposed to the idea that sex, relationship and gender possibilities are many and varied; communities exist; normative ideas can be oppressive and sex/gender/relationship are not 'one size fits all' constructs. This is mildly interesting for some people and a matter of life and death for others."
* "The Alternative Is Awful": Sexual Justice Pioneer Carol Queen on Why Sexual Justice Needs to Evolve (Autostraddle)
"I unzipped my pants, took my Go Plus, clipped it to the inside of the fly of my jeans in just the right spot, and zipped back up. I'm also wearing tight skinny jeans and going commando … so at this point I basically have my Go Plus pressed directly against me pretty snugly. And this, my friends, is your brain on hormones: I start walking around the mall, focusing on where I knew pokestops were located. This thing was vibrating non stop. It's not the strongest vibration in the world, this obviously isn't it's intended purpose, but when you were in my…err…state of mind, it was driving me up the wall."
* TIFU by using a Pokémon Go Plus as a vibrator at the mall (r/tifu)
"There's plenty of discussion about the emotional labor of sex work, but very little talk about the physical labor: what is it like being a sexual athlete? What does it do to your body?"
* 2017's Best Writing By Sex Workers (Tits and Sass)
Much gratitude to our thoughtful sponsor, Nubile Films.
"For many of her customers, though, the real thrill comes from blackmail. Harley can demand anywhere from $50 to $10,000 by threatening to expose her submissives' secrets. She maintains a "Loser Hall of Shame" for "Exposed Sissies and Faggots" who send her unsolicited nudes or fail to deliver on scheduled payments. For those who don't have time for all the back and forth, subs can pay $50 to be featured on the page and another $100 to be removed. Her most loyal customers sign legally binding debt contracts, agreeing to pay her a set amount over time — usually in the tens of thousands of dollars. At least one man has even given her full control of his web cameras and intercom systems, which she uses to rouse him from sleep for impromptu worship sessions by blasting Wagner throughout his house."
* BDSM 2.0: Castration and extortion in the digital age (Engadget)
"Six months after multiple members of the Presidential Advisory Council on HIV/AIDS (PACHA) resigned, President Donald Trump's administration has reportedly fired the remaining 16 members through a FedEx letter. No explanation was given by the president regarding their terminations."
* Trump Fires HIV/AIDS Advisory Committee Through FedEx Letter (Daily Dot)
"The Dodil is a dildo that you can mold to your own preferences over and over. The idea behind the product is that you get countless dildos within one, and can mold it to fit your body and mood. Prefer a spiral shape? The Dodil can do it. Interested in twisted tornado penetration? The Dodil's got you."
* This Shape-Shifting Sex Toy Is Perfect for Creative Types (Glamour)
Sad to say the penis has now been removed. "The Lower East Side of Manhattan woke up to a gigantic, hot pink, phallic makeover on Christmas morning, and it's been the talk of the town ever since. But this particular erection—like so many others in the world—was short-lived."
* 4-Story Tall Giant Pink Penis Displeases New Yorkers (Daily Dot)
"Child porn laws continue to be used stupidly by state prosecutors to punish teens for consensual behavior. The ACLU has entered a case on behalf of a 14-year-old who sent explicit photos of herself to another teen. This teen then sent the photos to others. At some point, the state decided to step in. What the teen did was demonstrably stupid, but should it be criminal?"
* Minnesota Prosecutor Hits Teen With Child Porn Charges For Taking Explicit Photos Of Herself (TechDirt)
Note: I wrote about kids being charged for child porn in 2009: Kids Charged for Child Porn: When Teens Make Their Own Porn, Who's Being Exploited? (SF Gate)
This is very explicit, damn hot, and completely wonderful. "Hi CrashPad subscribers! I'm Tristan C, and I've been the photographer for Pink and White Productions for nearly ten years, which feels a little surreal! I want to take a second to share some of my favorite photos from this year's shoots. A lot of spectacular people showed up on set in 2017 and there were some really memorable moments…"
* The camera loves you! Best of CrashPad 2017, a photo journal (Crash Pad Series)
Find this post interesting? Support its creation on my Patreon page.
"As the United States reckons with an outpouring of sexual misconduct cases that have shaken Capitol Hill, Hollywood, Silicon Valley and the news media, Ms. Ito's story is a stark example of how sexual assault remains a subject to be avoided in Japan, where few women report rape to the police and when they do, their complaints rarely result in arrests or prosecution."
* She Broke Japan's Silence on Rape (NYT)
"Playboy Enterprises Inc. reportedly is considering killing the print magazine, which was started more than six decades ago by Hugh Hefner, who died in September. Ben Kohn, a managing partner at Rizvi who is Playboy Enterprises' chief executive, wants to shift the company's emphasis to brand partnerships and licensing deals."
* Playboy is considering ending its print magazine, report says (Los Angeles Times)
Photo credit: Tristan C, via The camera loves you! Best of CrashPad 2017, a photo journal.
The post Sex News: Silicon Valley's dark side, Go Plus masturbation, the data dominatrix, and much more appeared first on Violet Blue ® | Open Source Sex.
More Amateur wife XXX videos