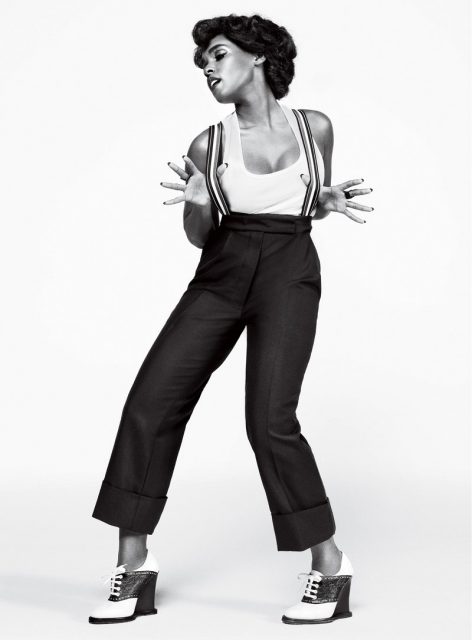 "Chinese tech and entertainment giant Tencent has found itself at the center of a public relations firestorm after a sexually suggestive video leaked from an official company party. The clip, which has gone viral across Chinese social media, shows female Tencent employees kneeling in front of male colleagues onstage during a year-end event for staff. As an announcer shouts encouragement, the women are seen trying to use their mouths to open water bottles tucked between the men's legs."
* China's Tencent Under Fire for Having Staff Simulate Oral Sex at Company Party (Hollywood Reporter)
"A well-known Republican official in Greenwich, Connecticut, was arrested this week and charged with fourth-degree sexual assault for allegedly pinching a [57-year-old] female town employee in the crotch. Prior to the alleged assault, 71-year-old Christopher von Keyserling reportedly told the victim: "I love this new world, I no longer have to be politically correct."
* Inspired By Trump? GOP Official Arrested For Pinching Female Worker's Groin (New Civil Rights Movement)
"What starts as a raunchy comedy about a pair of low-level porn-industry pals escalates into something darker and poignant: a searing portrait of an alt-righter as a youngish man."
* Theater review: Mope reveals the dark side of a male porn actor (Time Out)
"Four female New Hampshire state representatives have sponsored a bill that proposes establishing a committee to study decriminalizing sex work. House Bill 287 calls for a committee of three state representatives and three state Senate members to study "the positive and negative results of decriminalizing sex work, decriminalizing the selling of sex and decriminalizing both the buying and selling of sex work, including the effects of rape and sexual assault, rates of sexually transmitted infections, costs to the police and court systems, number of arrests for prostitution, effects in future earnings potential to men and woman with arrest records or conviction records, and demographics on race, gender identity, and socioeconomic status of arrested individuals compared to the general population.""
* Bill calls for study decriminalizing sex work (Sea Coast Online)
"I want to redefine what it means to be young, black, wild, and free in America." —#JanelleMonae for @GQMagazine pic.twitter.com/NE6yGORgLB

— B. Scott (@lovebscott) January 13, 2017
"Dr. Taylor Kohut, a psychologist at the University of Western Ontario who has researched porn for a decade, thinks he can do better. Kohut is currently crowdfunding a site and app called the Porn Genome Project, where participants map images of porn, effectively metatagging sample pornographic images to compile data he says will help us better understand arousal and improve sexual content."
* This Guy Needs Your Help to Make Searching for Porn Easier (Mel Magazine)
Lesson: Absolutely batshit people can become Representatives. "GOP big-wigs may have finally had enough of [Rep. Heather Scott (R-Blanchard)] antics, however, stripping Scott of all her committee assignments following comments she made in December that female House members gain leadership positions if they "spread their legs." "
* Punished After Claiming Female House Members Trade Sex for Power, Rep. Heather Scott Issues Statement: 'I Call It Like I See It' (Boise Weekly)
"Recently, in Toronto, one major police sting targeting gay men in a lakeside park caught the attention of Jen Roberton, a young city planner. She found it disproportionate to the transgressions involved. During Project Marie, named for the park involved, plainclothes male officers hung out near known cruising spots and waited for men to solicit them for sex. The operation led to 89 charges against 72 men; just one charge was criminal."
* The case for letting people have sex in public parks (Quartz)
"Most men have fantasized about it, and most women have been propositioned for it: a threesome. … Men and women both dig the concept of a threesome, but whether they engage in it or not is different, according to a 2016 study in the Journal of Sexual Archives. Researchers noted 82 percent of men and 31 percent of women were interested in a threesome. "
* Psychology Explains Why Threesomes Are So Alluring (Medical Daily)
After my instagram appeared at the Daily Mail without my consent, my account has been permanentely deactivated. Thank you @siofrabrennan

— Anna Alba (@AnnaAlbaGFE) January 13, 2017
Much gratitude to our thoughtful sponsor, Nubile Films.
"Anyone dismissing the claims against Trump on the premise that the honey-trapping of Western officials is an obsolete Cold War practice should heed the words of Sir Anthony Brenton, Britain's ambassador to Moscow between 2004 and 2008, who described this as "very much a part of the way Russia works". Sure enough, various incidents of recent years prove that Western diplomats and luminaries on tour in Russia still need to keep their noses clean."
* The Trump dossier might be unverified, but using sex for spying is what Russia really does (Business Insider)
I love this adult film fest, but what a turn-off. "At an erotica film festival that includes footage of a couple having sex while skydiving and a man inserting a stick of butter into himself, the nastiest, the filthiest, the most grotesque and offensive thing to appear onscreen are red "Make America Great Again" hats, and sadly, that prop shows up in almost all the films."
* Dan Savage's Amateur Porn Fest Features Many 'Make America Great Again' Hats (SFist)
"Cal/OSHA officials outlined what they will cover during a Jan. 31 advisory meeting that will discuss bloodborne pathogen exposure in the adult film industry. The advisory meeting to be held in Oakland, Calif., is certain to attract a large contingent of adult industry stakeholders. Because of previous large turnouts and accompanying public comment, Cal/OSHA has scheduled a tight agenda for the meeting, which is planned to last about five-and-a-half hours including lunch break."
* Cal/OSHA Releases Agenda for Adult Film Advisory Meeting (XBIZ)
"First-person accounts lead the way through American Hookup, thanks to student journals Wade collected as part of courses she taught between 2010 and 2015. Letting your professor behind the curtain of your sex life is no small feat, and the result is a far more nuanced evaluation of hooking up than the hot take of "it's ruined this generation forever." Wade isn't here to sound the moral alarm; she's interested in how hookup culture, and the mythology around it, came to dominate college life."
* "American Hookup" Trades Moral Panic for Real Talk About Sex in College (Autostraddle)
Main post image Janelle Monáe for GQ Magazine.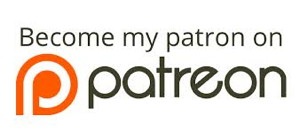 The post Sex News: Sexual kompromat's history, the allure of threesomes, hookup culture's context appeared first on Violet Blue ® | Open Source Sex.
More Amateur wife XXX videos