Seven husbands crave a same-sex tryst; their wives can't wait to watch — or join in. Pre-order my new book, Bisexual Husbands ($3.89).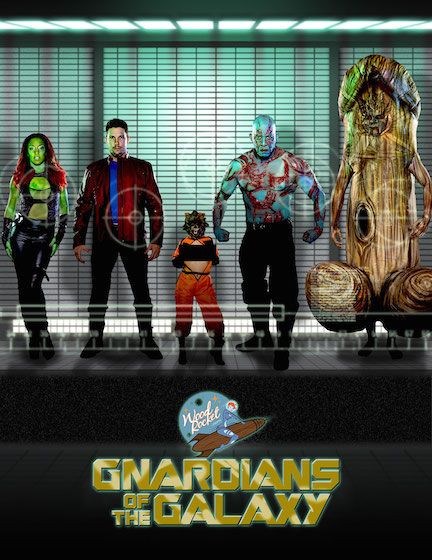 Woodrocket's Lee Roy Myers, the man who gave us The Humper Games, Doctor Whore, The Knobbit, and Game of Bones, is making a Guardians of the Galaxy porn spoof. io9 has the first painful look.
First Exclusive Look At The Guardians Of The Galaxy Porn Movie! (io9)
Good news: Twitter said that the limited "Top tweets" search results on adult content "were the result of a bug that occurred during some algorithmic tweaks" to Twitter's search function, and they "are working to correct the issue." (Fingers crossed over here.) Twitter's statement was an update to Buzzfeed's article about the news, a piece that annoyed everyone else who broke the news and wrote about it, and were not credited.
Twitter #Pornocalypse? "A Bug" — Says Twitter (ErosBlog: The Sex Blog)
Bad news: Meanwhile, free expression took the midnight train to hell for Facebook users. Its revamped community standards now include a separate section on "dangerous organisations" and give more details about what types of nudity and sexual expression it doesn't allow to be posted or written about. Forget Kinsey, and Sandro Botticelli would have been booted and banned in ten seconds flat.
Facebook revamps removal rules (BBC)
Facebook is under fire from a former employee who claims the social network's work environment was a hotbed of harassment and discrimination. Chia Hong, who worked at Facebook from June 2010 to October 2013, filed 11 claims, including sexual harassment and national origin discrimination.
Facebook facing litany of gender, racial complaints (CNET)
Thank you to our sponsor, Nubile Films.
Commas are important. pic.twitter.com/bvQ2IELlgj

— You had one job (@_youhadonejob) March 18, 2015
Researchers at UCLA and Montreal's Concordia University show that an oft-repeated claim among activists and clinicians that a man's habitual porn viewing can lead to erectile dysfunction and other problems is a myth. In a Journal of Sexual Medicine paper, researchers found that more hours spent viewing pornographic stimuli was "unrelated to erectile functioning with a partner, and was related to stronger desire for sex with a partner."
Study finds no link between viewing porn and erectile dysfunction (LA Times)
A pair of Norwegian scientists are hoping to spur on further studies of the evolutionary, molecular development of the anus with their paper, aptly titled "Getting to the Bottom of Anal Evolution," recently published in the journal Zoologischer Anzeiger.
Science Is Still Unclear About the Evolutionary Origin of the Anus (Smithsonian)
A Manhattan lawyer who liked to dress as a TSA airport security screener during BDSM sessions with his girlfriend wound up choking and threatening her with a knife, prosecutors said Monday. During pretrial hearings, prosecutors said the couple made a sex tape where he pretended to be a "TSA agent, searching her body cavities," papers state.
Man who dressed as TSA agent during S&M choked girlfriend: prosecutors (NY Post)
Gratitude to our sponsor in Spain, women-run Lust Cinema.
Adult film stars @Stoya & @Kayden_Kross join HuffPostLive today at 4:50pmET to discuss their new website @TRENCHCOATx http://t.co/OJ8MPFZSK1

— Brooke Sopelsa (@brookesopelsa) March 18, 2015
Bisexual Husbands, indeed: It is not often that you see an "Escort Couple." Eros Guide started to wonder how it works for all parties involved., so they reached out to a couple for Q and A — Bianca and Rob (B&R), who have been very successful on Eros Guide.
Q&A with Escort Couple Bianca and Rob (Eros Guide Blog)
This isn't news, but the terrific title of this post — How to Tell If You Are With a Dominant or Just a Bossy Dick — wins it a spot in the roundup.
How to Tell If You Are With a Dominant or Just a Bossy Dick (Submissive Guide)
A recent study published in the Journal of Sexual Medicine has found that women who get one more hour of sleep increase their sex drive by around 14 percent.
Why An Extra Hour Of Sleep Could Improve Your Sex Drive (Medical Daily)
The goal of the game Ladykiller in a Bind, then, is to present sex for what it really is: not a trophy or the logical "end" of a relationship, but a building block. A constantly transforming piece in a wildly complex human puzzle.
A Better Take On Video Game Sex (Kotaku)
Thank you to our sponsor and friends, Pink Label TV.
Several state legislatures are debating bans on so-called "ex-gay" therapy. Some are actually even passing.
Several States Moving To Ban Harmful 'Ex-Gay' Therapy (The News Civil Rights Movement)
Thailand's military government warned women on Monday against posting 'selfie' photos of the lower half of their breasts — underboob selfies, a social media trend that has gone viral — saying their actions could violate the country's computer crime laws.
Thais warned against taking 'underboob selfies' (Reuters, via JWZ)
Thank you to our sponsor in France, Explicite Art.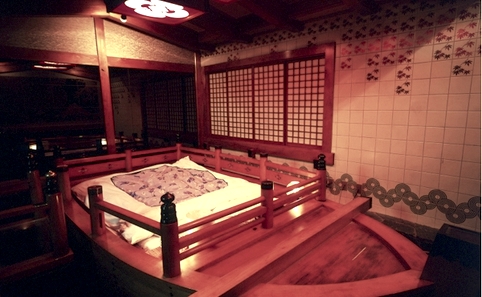 Japanese love hotels are a place to go strictly for having sex in private. They have been around in Japan for decades and have created quite a booming, and fascinating, industry.
Japanese Love Hotels: The Dirty Details (Amped Asia)
While debating whether to change the collective bargaining rights of public school teachers, some members of the Iowa legislature had other things to do. The Des Moines Register reported that Rep. Ross Paustian (R-Walcott) opened the book "Sex After Sixty" when Democratic lawmakers were introducing amendments to the bill.
Lawmaker reads 'Sex After Sixty' during education debate in Iowa legislature (Washington Post)
The post Sex News: Escort couple, violent TSA roleplay, criminal underboob selfies, Twitter: 'it's a bug' appeared first on Violet Blue ® | Open Source Sex.
More Amateur wife XXX videos