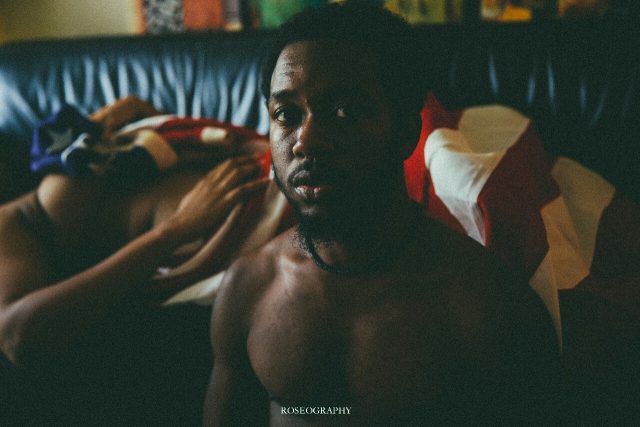 July 4th post photo by Roseography, who can be supported on Patreon and seen on Twitter (he just got banned by Instagram and his Tumblr was restricted). I featured him previously in 2016.
""Deepfake" porn perpetrators are being given a free hand to "shatter lives" because the law is unfit for purpose, a study has found. Clare McGlynn, professor of law at Durham University and one of the report's authors, said: "Due to the serious legal and policy failings identified in this report, we are effectively gambling with people's lives."
* 'Deepfake' porn perpetrators are being given a free hand because the law is unfit for purpose, study finds (Telegraph)
"Without context, [viewers of Midsommar] only see a girl becoming smitten, bright red hearts in her eyes. They don't know they'll soon be privy to a deliciously fucked-up courtship—or that it'll climax in one of the most transcendently insane sex scenes in recent memory, as hypnotic and unsettling as it is just straight-up funny."
* Inside the Craziest Movie Sex Scene of the Year (Daily Beast)
"Hawaii is the first state in the U.S. to remove a requirement that a person be a victim of sex trafficking to have a prostitution conviction erased."
* New Hawaii prostitution law is 1st in the nation (AP)
"The creator of DeepNude, an app that used a machine learning algorithm to "undress" images of clothed women announced Thursday that he's killing the software, after viral backlash for the way it objectifies women."
* Creator of DeepNude, App That Undresses Photos of Women, Takes It Offline (Vice)
Find this post interesting? Support its creation on my Patreon page.
"MindGeek's Nutaku.net is celebrating Pride Month with a multi-million dollar initiative for developing queer adult games, signaling demand for a more inclusive adult games industry."
* Adult games storefront Nutaku launches $5 million investment fund for erotic LGBTQ games (Game Daily)
"Perhaps nowhere is this mismatch between experience and physiology more in the news than reports of erectile dysfunction attributed to pornography. Seven independent labs have been unable to find an association between time spent viewing sex films and experiencing more erectile difficulties with a partner."
* Porn Didn't Break Your Penis (Daily Beast)
"Miley Cyrus has debuted the video for the latest single from her recent EP She Is Coming. And it's a doozy: a latex-heavy deconstruction of sex and gender and the human body, and one that acts as a stirring distillation of Cyrus's rebellious artistry and increasingly political output."
* Miley Cyrus is a sex-positive Joan of Arc in new video for Mother's Daughter (Independent)
"A newly unsealed complaint shows how Google paid Android creator Andy Rubin $90 million in severance after he left the company amid allegations of sexual misconduct."
* This Former Google Executive Was Accused Of Running A "Sex Ring" (Buzzfeed)
Much gratitude to our thoughtful sponsor, Nubile Films.
"Twenty-two women are suing the adult video production company Girls Do Porn for fraud, coercion, and misrepresentation, after the company spread and sold the videos online—even after it promised the films would likely never reach a wide audience … Not only did Girls Do Porn post the videos to its website, the videos were ripped off and spread on free clip sites like Pornhub and YouPorn, where friends and family apparently noticed them in some cases. Girls Do Porn also has an official channel on Pornhub, where it posts clips from the videos. Those videos have gained 672 million views …"
* 'Girls Do Porn' Goes to Trial Over Allegations Women Were Tricked Into Videos (Vice)
"So I fired up The Sims 4 and opened up a Cum Café. Listen, I can't explain it to you any better than that—it's a café that exclusively serves semen and semen-related products. I'm sorry. I thought it would make a good Kotaku feature, but instead I'm just deeply ashamed of myself and my actions."
* Life Got You Down? Load Up The Sims 4 And Open A Semen Café (Kotaku)
---
Content copyright © 2013 Violet Blue ® (R) permitted for use on tinynibbles.com only.
This tinynibbles.com feed is for personal, non-commercial use only and is held within federally registered trademark Violet Blue® (R).
The use of this feed on any website other than Violet Blue's Tiny Nibbles: Open Source Sex breaches copyright, violates U.S. Federal Trademark law, and the Federal Trademark Dilution Act. If this content is not in your news reader, it makes the page you are viewing copyright infringement, theft and trademark violation.
The post Sex News: Deepfake porn study, Midsommar sex madness, hard facts about porn and erectile dysfunction, ongoing evil by Girls Do Porn appeared first on Violet Blue ® | Open Source Sex.
More Amateur wife XXX videos