Sara Kamiki (神木サラ) is still only 20 years old but has already dropped her robe for a nude shoot, even though her first official gravure shoot was only published in June this year.
While some gradols wait a while before taking the plunge, sometimes only resorting to it when other options dry up, Kamiki has no such qualms — even stripping off for her debut gravure shoot in the magazine Flash.
She has posed for an explosive (as in bakunyu "explosive breasts") nude photo shoot where she shows off her incredible breasts and nipples (an I cup, apparently!) and curvy butt.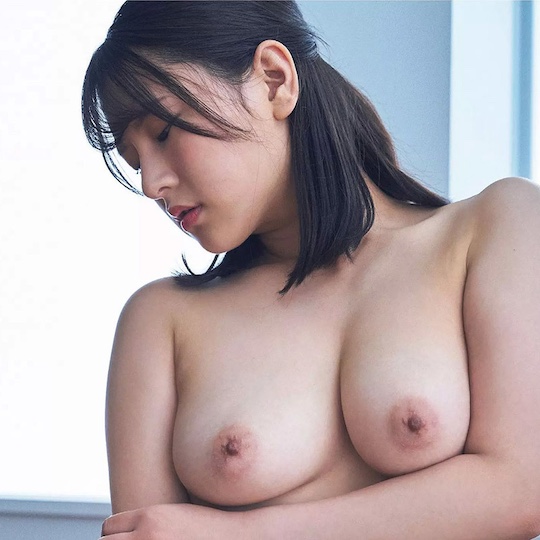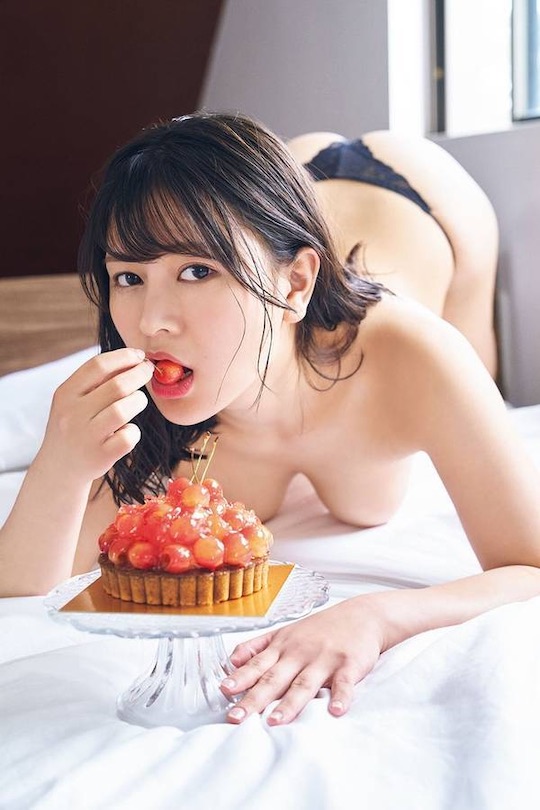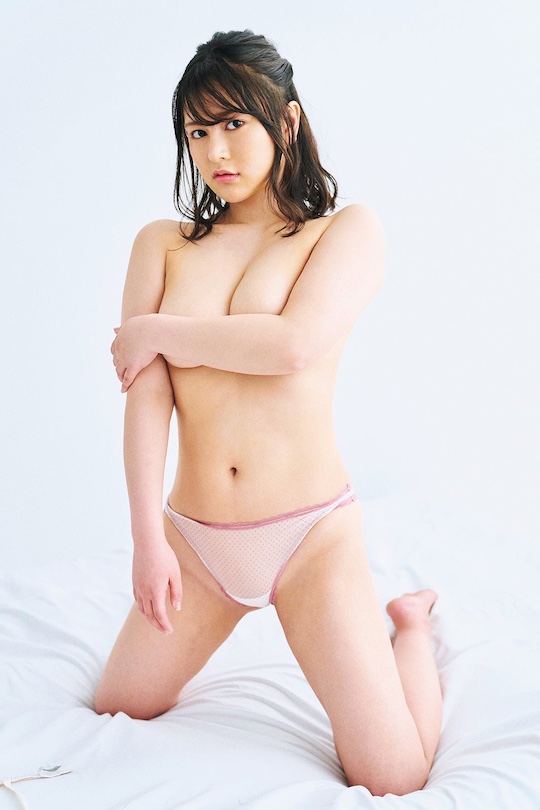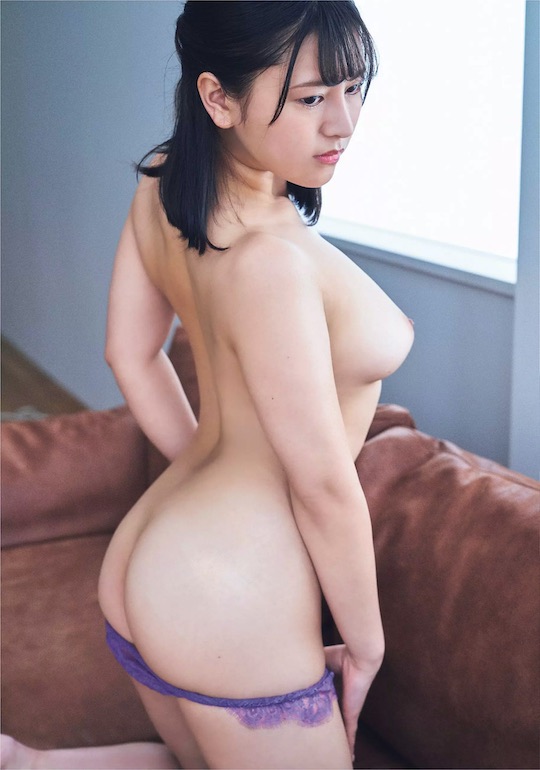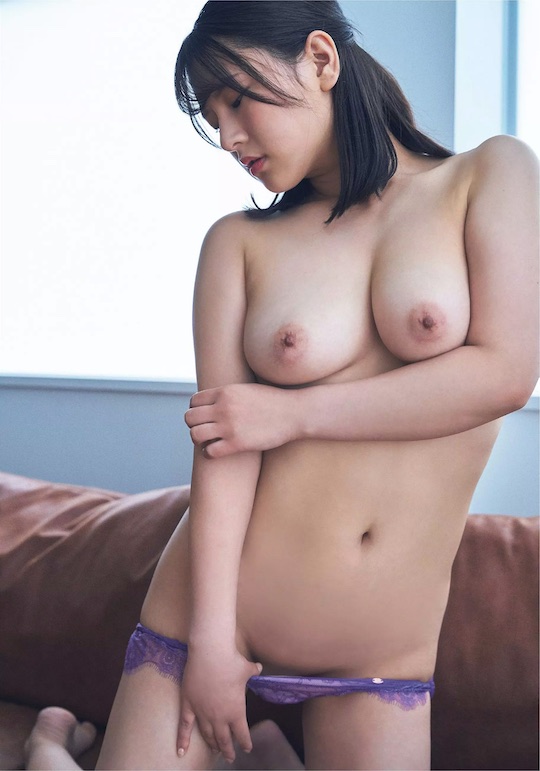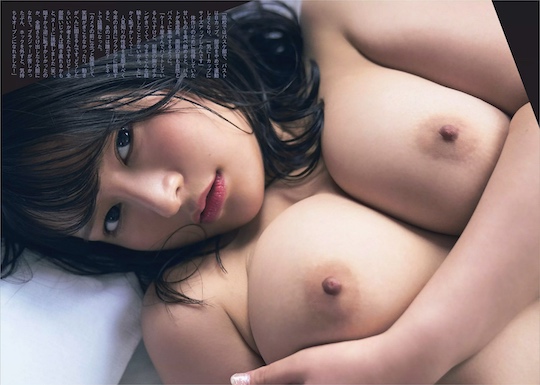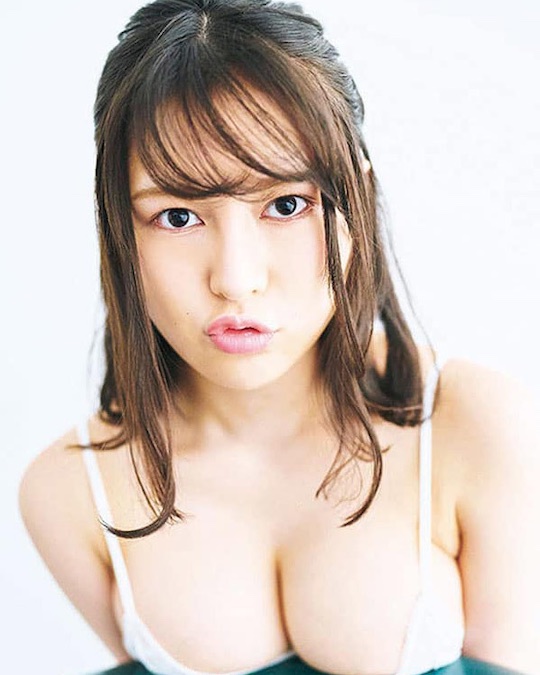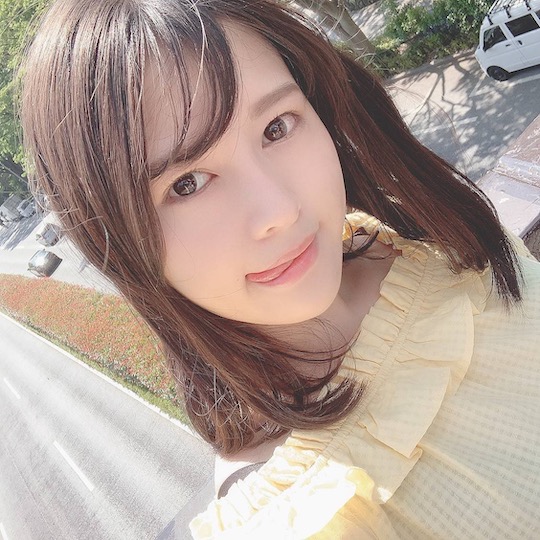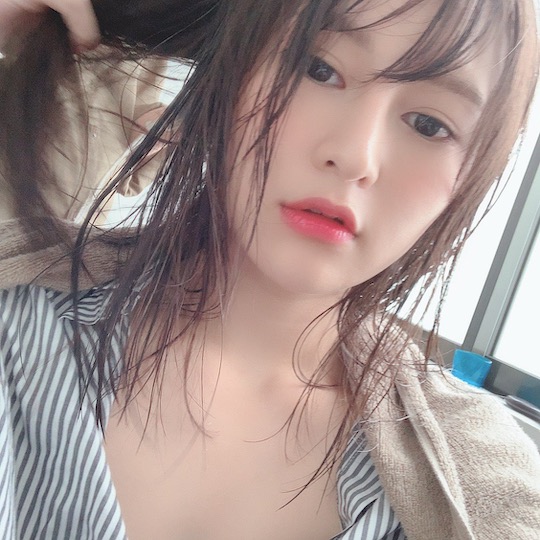 Now netizens are speculating about what could be next. A full-frontal nude shoot (the so-called hair nude)? Or even an adult video debut?
Blending a cute duck-bill face with angelic looks, pale skin, and a rocking body, Kamiki would be perfect porn performer material. After all, with breasts like these, who needs enemies?


More Amateur wife XXX videos