Another day, another AV debut. But this is one that certainly looks set to make a splash. After all, when you have looks as pure and innocent as Rika Narumiya's, you can't help but acquire fans by the truckload.
It's certainly just made our summer a whole lot better.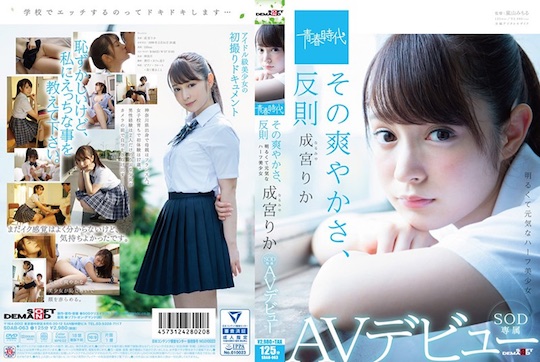 Rika Narumiya's debut porn release (1SDAB00063) is a schoolgirl fantasy, directed by Michiru Arashiyama and released by Soft on Demand. This preview clip we spotted on Twitter is outstanding.
可愛いすぎてヤバい!
考えたら、もとは素人。#可愛い子にコスプレ#可愛過ぎてシコれない pic.twitter.com/VBXlFGUXHA

— AV☆魂 (@av_tamashii) August 7, 2018
It sees her dressed in a school uniform with an alluring white shirt and revealing skirt as she seduces a male admirer in a classroom where hormones are dripping in the air.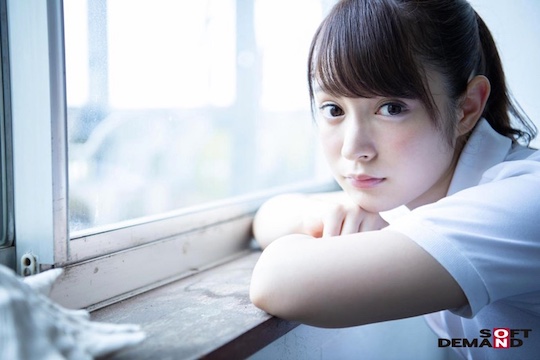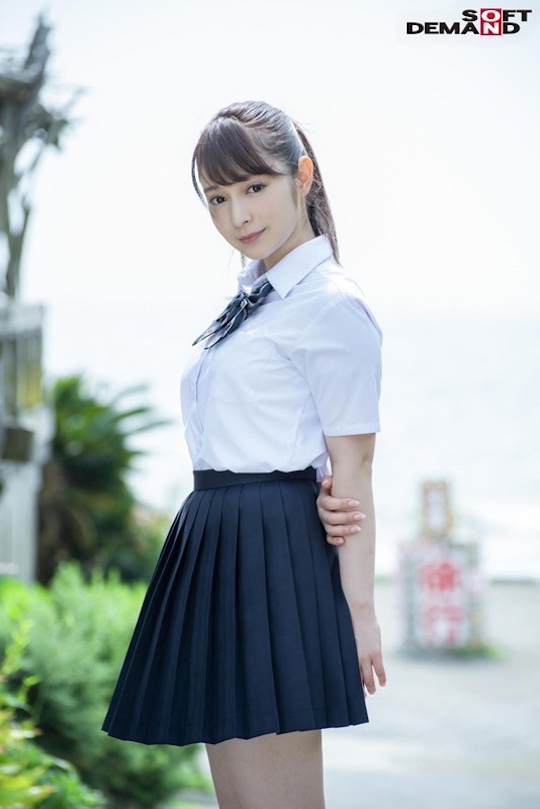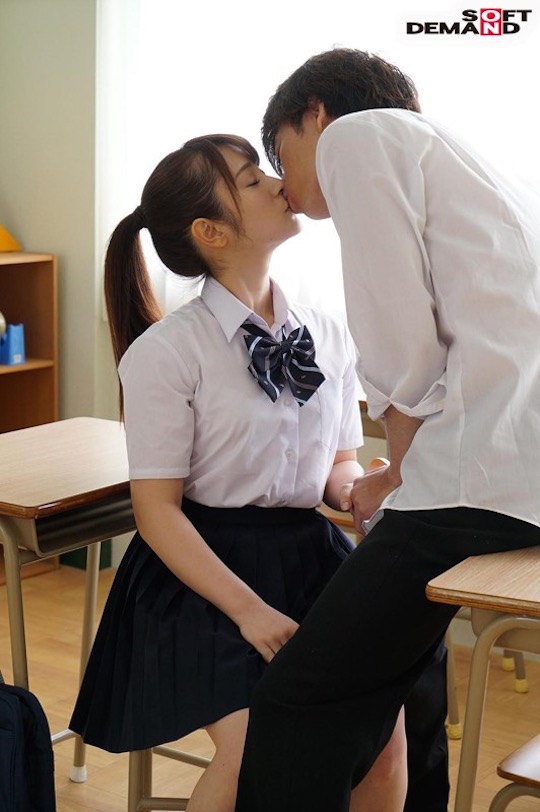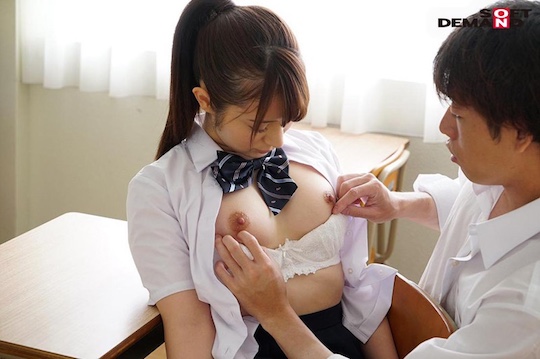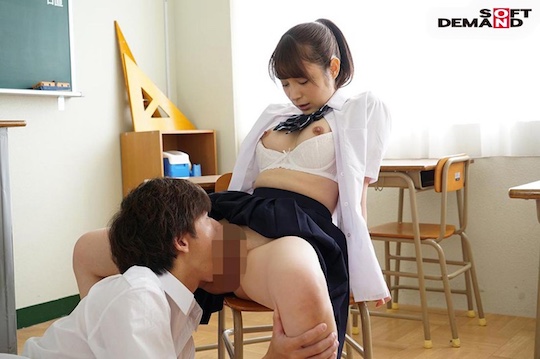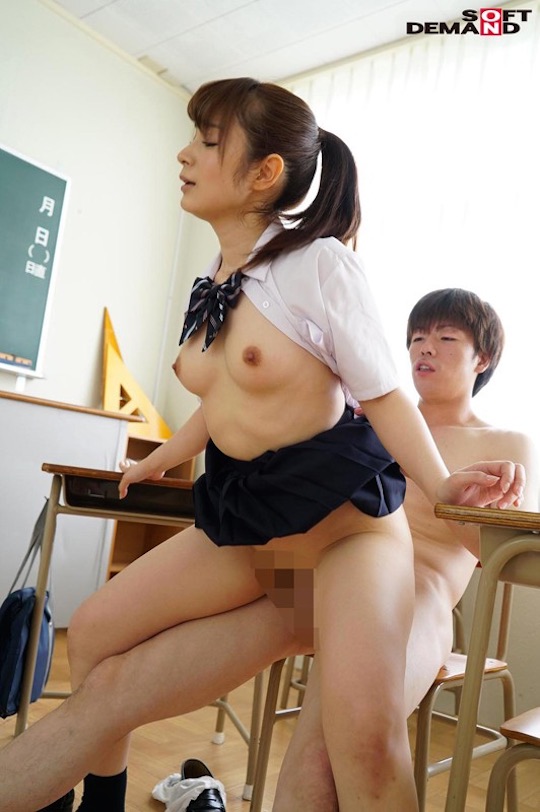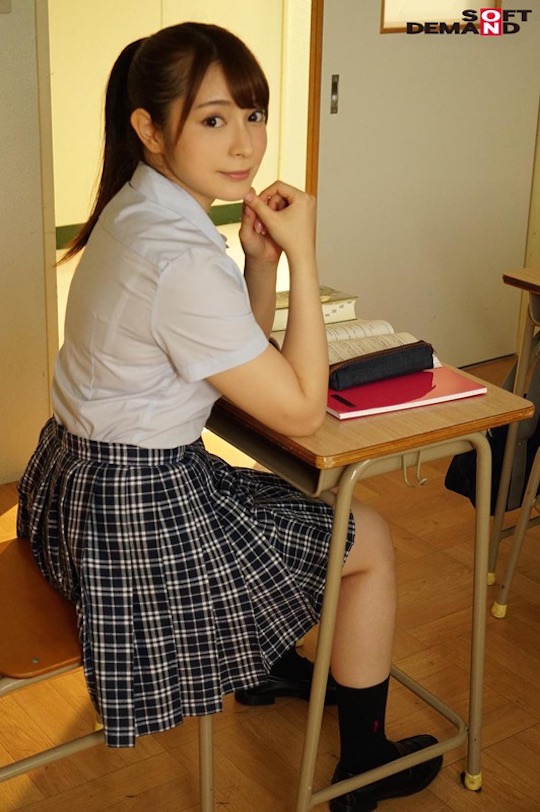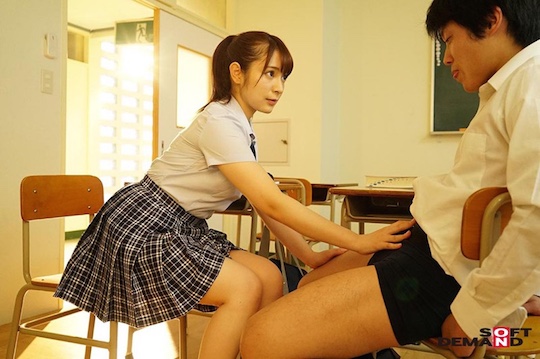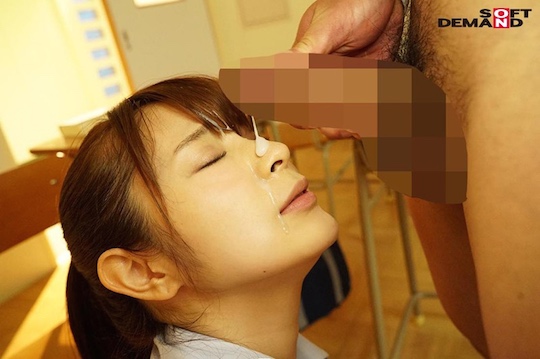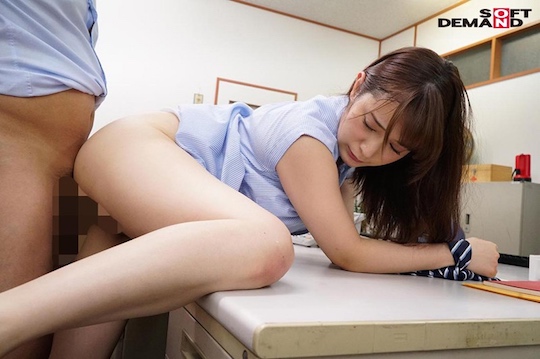 The 128-minute AV was released on August 1st and also seems to feature a second scenario in which Rika Narumiya is a teacher who gets a rogering from a colleague on a school office desk.
Born in 1998, Rika Narumiya also recently marked the start of her new career with a ravishing nude photo shoot.
We look forward to seeing more of Rika in the near future as her AV activities expand.

More Amateur wife XXX videos