Regular readers will know we are always on the lookout for strong adult video debuts, for the ladies who might be the future stars of the industry. We think we may have found another one.
Released on October 7th, Shion Yumi made her debut in a 156-minute release (SSNI00321) on the label S1 No.1 Style. (Her family name might look like a first name, but it's actually pronounced long as "Yuumi.")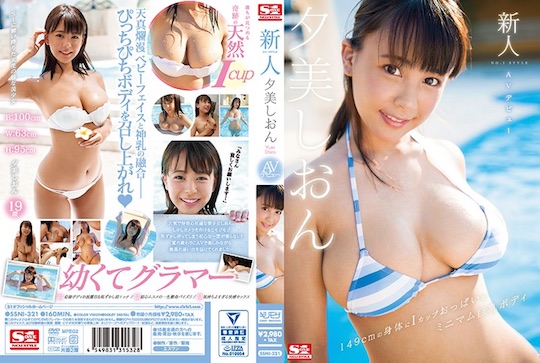 Shion Yumi's main selling point, as far as we see it, is her "miracle" body that balances a small frame of just 149cm (4.9 feet) in height with huge I-cup breasts. All right, Japanese cup sizes are slightly different to those in other countries and porn promotion is not known for its factual veracity, but even so — those knockers are big.
Her 19-year-old youth and "pure" looks mean Shion Yumi is appealing to the "rori" (Lolita) fetish market, but we reckon she could grow and mature into a real natural star.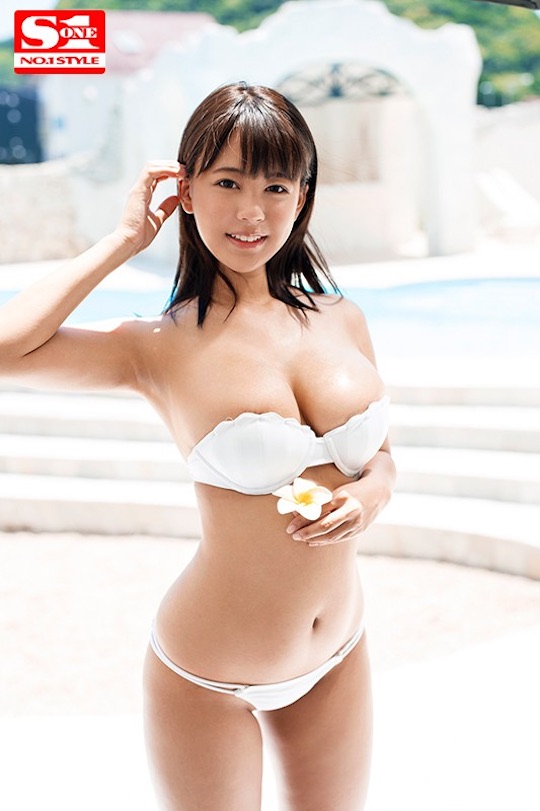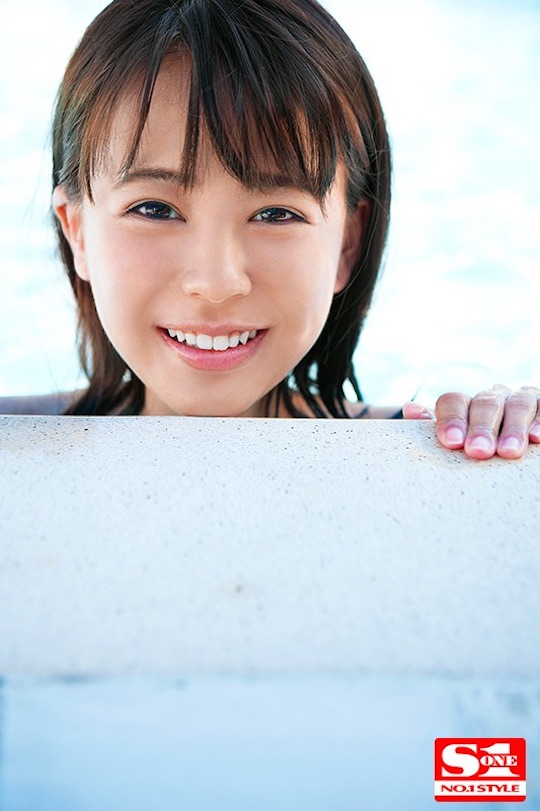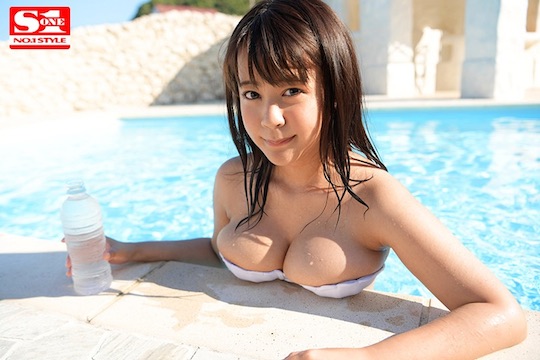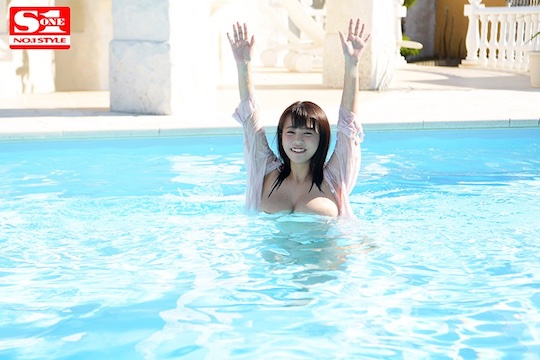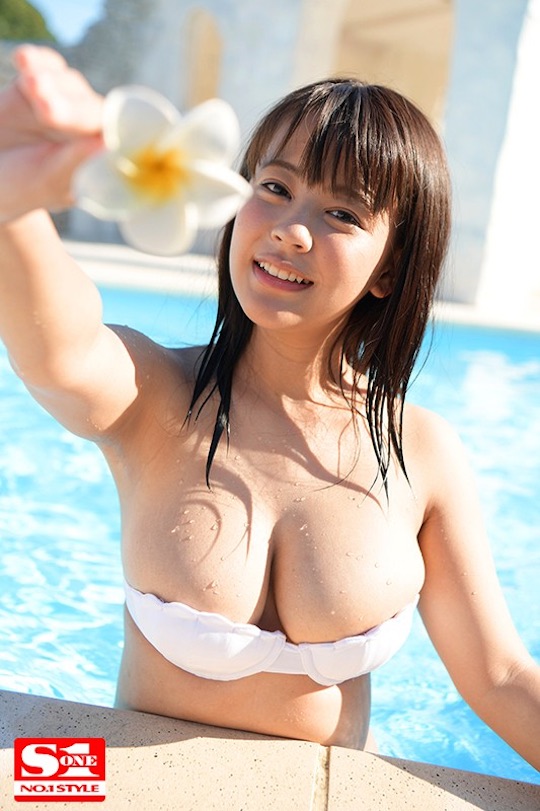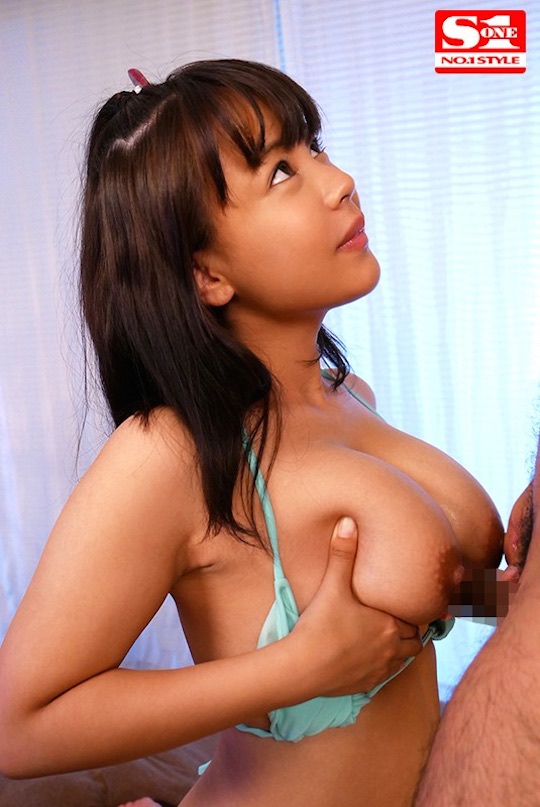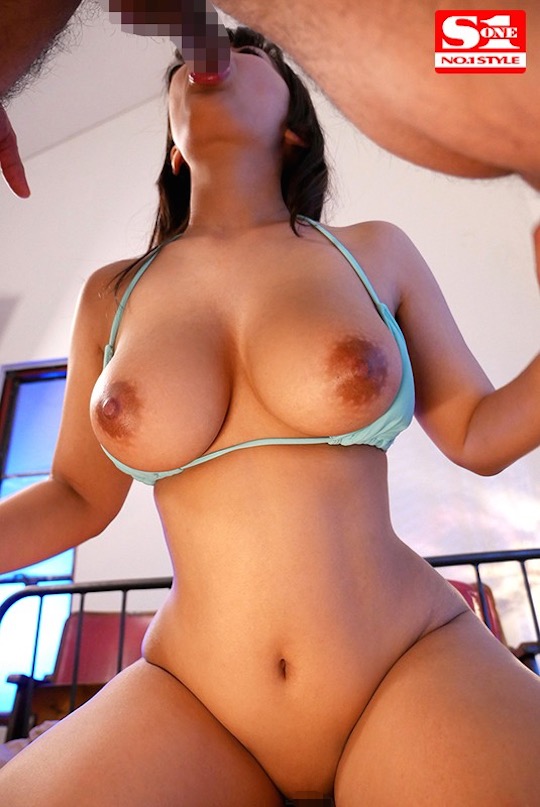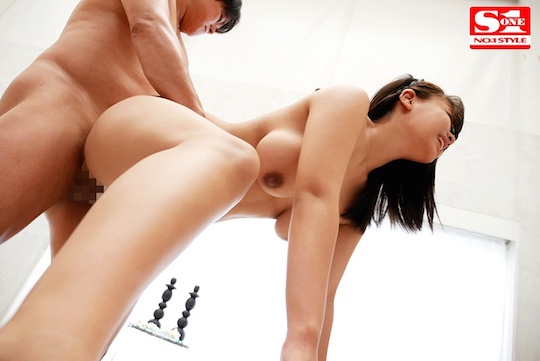 Her debut has a clear summer theme and was shot some time ago, we presume. Her next release, featuring a threesome, is already scheduled for November.
Keep them coming, Ms. Yumi!

More Amateur wife XXX videos