It's rainy season here in Tokyo, which means heavy showers almost every day. What better excuse to stay indoors watching AV, testing out adult toys, and searching for Tokyo Kinky stories?
Doing just that, we came across this great vintage image of a late 1960s model showing off not only some great wear for the rainy season but also her cute nipples. Fashionable tits indeed.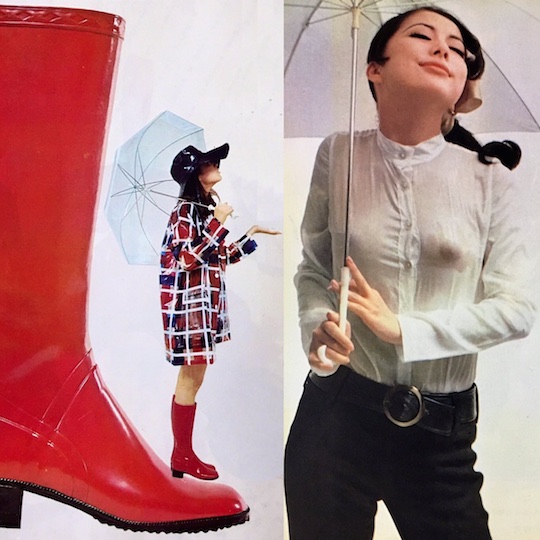 Underneath her white shirt she is clearly sans bra and her great breasts are poking through the fabric. Now if only there were ladies actually like this on the streets of Tokyo, we would certainly venture out not matter how inclement the weather. Or maybe there are and we haven't been looking in the right places? If so, edify us in the comments!
We might well be already several weeks into the Reiwa era, but we reckon it's time to turn back the clock and head back into the Showa years.
Look out for more trips in the time machine, coming soon!