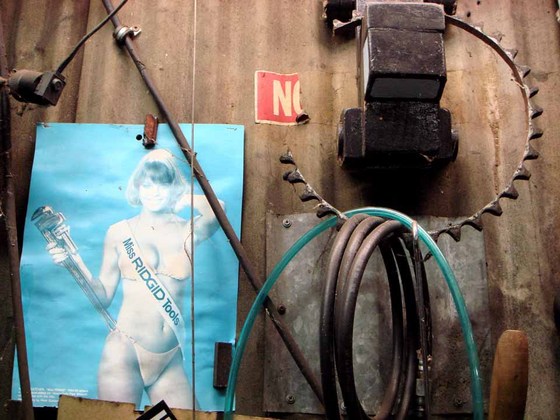 A monday evening at SRL working on machines; 12 new photos start here. My dear longtime friend Eric Paulos came and gave the new operators of our hyooge prehistoric machine Big Walker an operational tutorial; this machine hasn't been run in so long there's no info for it on our site for me to link to. I got great video of the machine that I'll post in an update tomorrow after I get some sleep (it's 2:40am)!
Update: geeky SRL home movies here and here. While I was fliming this one of the operators had the gas siphoned out of his truck outside the shop compound. We're in a pretty bad neighborhood out there.
The post Miss Rigid Tools appeared first on Violet Blue ® | Open Source Sex.