We all know there are various ways to get close to your favorite 2D characters from games, anime, light novels, manga and so on. The hug pillow, decorated with a character's face and body, is surely the most effective: you can hug it and, with the help of a certain toy in the right slot, even have penetrative sex with it.
But for some people that's too much. They want a more romantic experience.
And for that, there is this new tumbler with an anime character's face on the lid. Every time you take a sip, you are kissing the character on the lips. The liquid in the cup also comes out of the character's mouth, so they are also effectively "spitting" in your mouth. Hey, some people might be into that, too.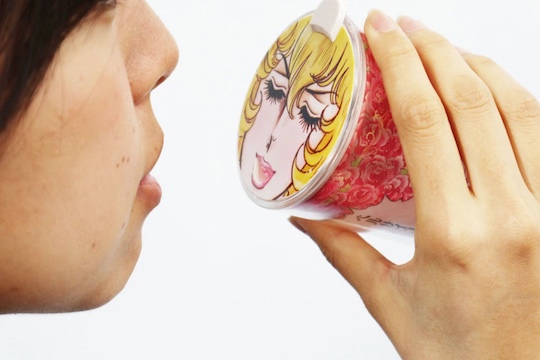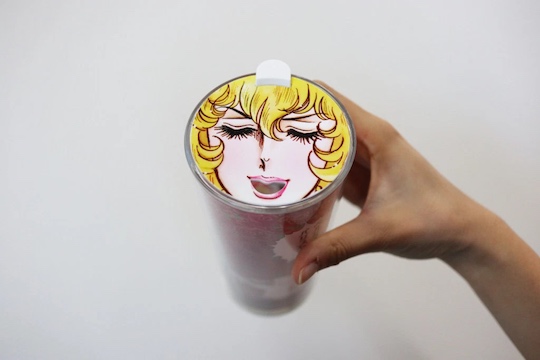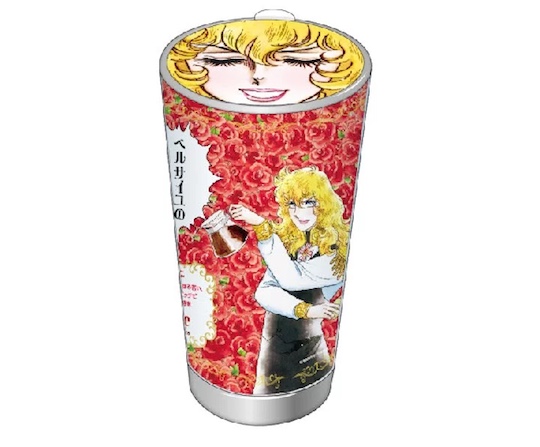 The tumbler is a promotional item for The Rose of Versailles, a shojo manga by Riyoko Ikeda set during the French Revolution that has had an extensive afterlife in Takarazuka Revue. The character in the lid is Oscar, a beautiful heroine loved by female fans. Oscar is a girl raised as a man, who not only wears male clothing and works as a guard, but has relationships with both men and women. As the transgender storyline and Takarazuka connection indicates, the fandom around this franchise is arguably lesbian or bisexual in nature — and it's notable that the publicity photos for this "kiss tumbler" show a woman using it. (Strictly speaking, The Rose of Versailles is not normally classified as yaoi or boys' love, though. Correct us if we are wrong about this.)
It may prove an elusive item, though, since only a few thousand cups are being made and available only to fans who collect enough cards from Glico Bitte chocolate.

More Amateur wife XXX videos