In case you have ever wondered where your taxes went, take a peep into the lurid world of politicians' "travel expenses."
In the case of Ken Namikawa, the young mayor of Tenri City in Nara Prefecture, he made two trips to Tokyo in February and June. The provincial politico was determined to make the most out of his time in the capital, it seems, since he procured the services of delivery health call girls at his hotel room for intimate nude "massages".
He has since apologized at a press conference on August 31st after Shunkan Shincho made allegations about the 38-year-old's spending habits in an issue published that same day. Namikawa, a graduate from the prestigious University of Tokyo, claims that he paid for the prostitutes' services out of his own pocket, according to reports.
He also said that, though he thinks what he did was morally wrong, there was nothing illegal about his actions and he made use only of "prescribed services". In other words, he is saying that he didn't have penetrative sex with the women, which is ostensibly not allowed in Japan. The article claimed that he did "honban" (full service) with the ladies.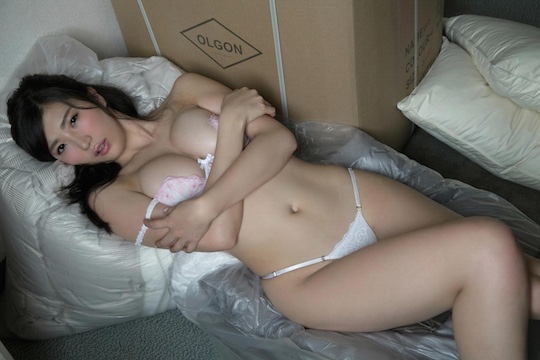 Namikawa is married with a son and daughter.
Tenri is a small city in Nara Prefecture and the center of the religious sect of Tenrikyo.

More Amateur wife XXX videos