Combining bodybuilding and sports with gravure, "muscles idol" Reika Saiki is a femdom fetishist's dream come true.
It's not hard to imagine her appeal with harmony of cute face and muscular body. Imagine those thunder thighs and powerful arms pinning you down while she grinds you! She's not completely new to the scene, though. We already noted her brawny charms in 2016.
Now Reika Saiki has taken things to the next logical conclusion: by transforming into Street Fighter's Chun-Li.
She recently posed for some stunning shots that really show off her combat pose and chunky legs.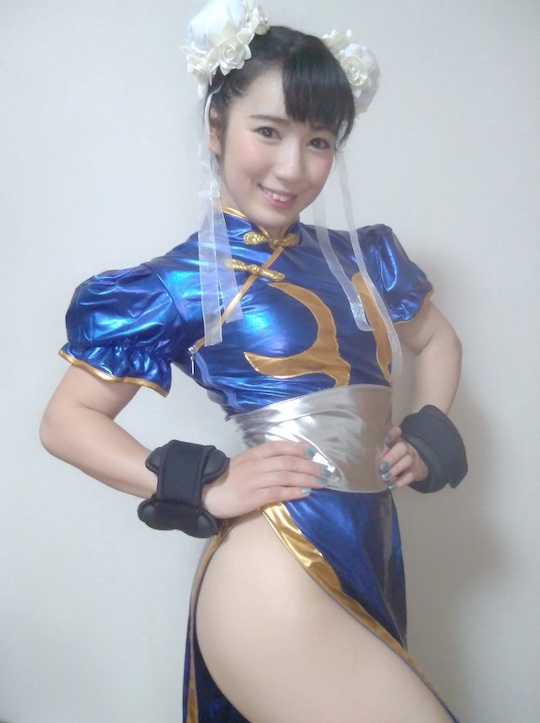 This isn't all done solely for our viewing pleasure, however (even if the viral success of the stunt has earned her a lot of new fans). Reika Saiki is even continuing her workout during her cosplay session. Take a closer look at those wrists — strapped to each is a 1kg (2.2 lbs) weight!
Reika Saiki also looks mighty fine in a wrestling costume, too.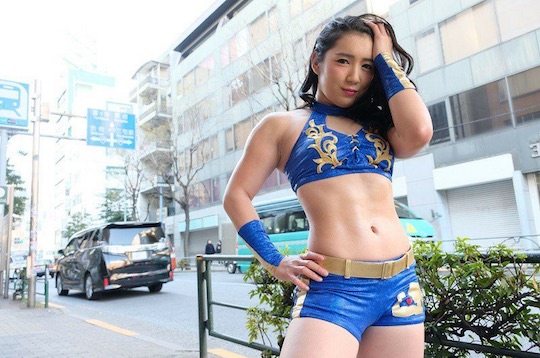 Here's an awesome idea for Japan's porn creators! How about a lesbian AV with Reika Saiki facing off with "yoga gravure idol" Yuko Shoji?!

More Amateur wife XXX videos