Tenga, as we often like to say, the Apple of the Japanese adult industry.
It makes the most attractive sex toys in the land and continues to innovate and surprise even more than ten years after its first releases revolutionized the market. Its latest product, the Tenga Spinner, is already proving to be a bit hit.
But did you know that Tenga also makes robots?
All right, we're twisting the truth here a little. The new Tenga Robo is not a real robot (nor a sex toy) but a figure toy that looks like a classic Tenga Onacup, which can transform into a robot character in the style of Gundam or some other mecha anime. It has cute green eyes and measures 8cm (3.1″) in height, or around half that of a regular Tenga Deep Throat Onacup.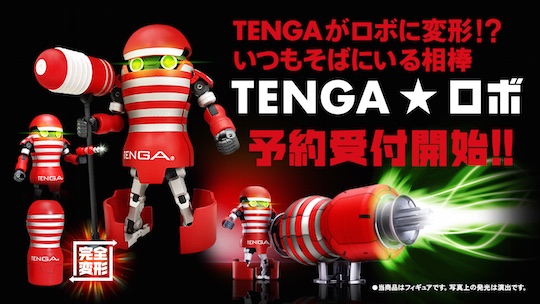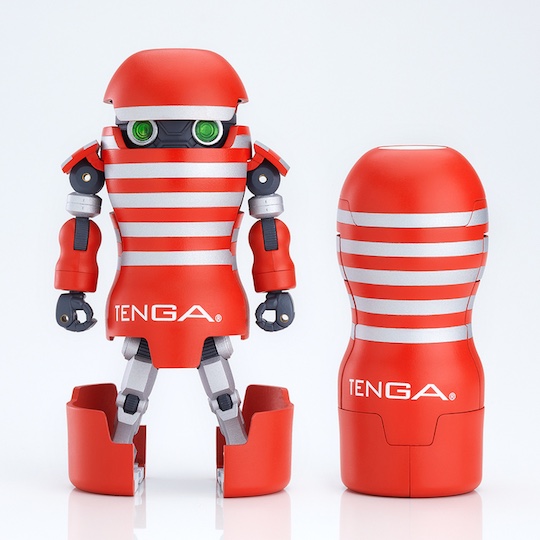 There is also a "beam" set, available in limited numbers. Like the Tenga Robo, the "beam" ostensibly transforms from a miniature version of a red Tenga Deep Throat Onacup.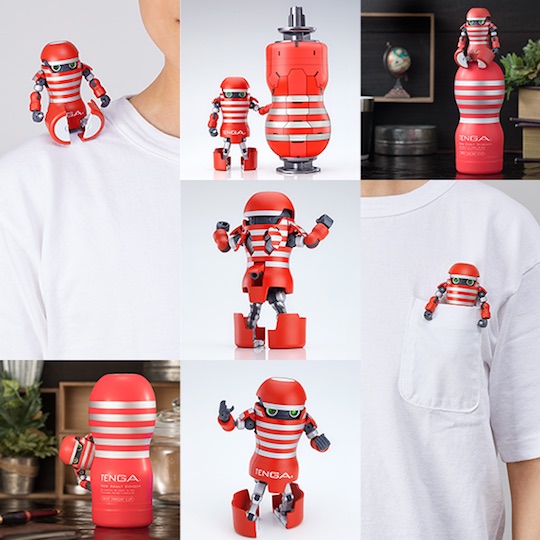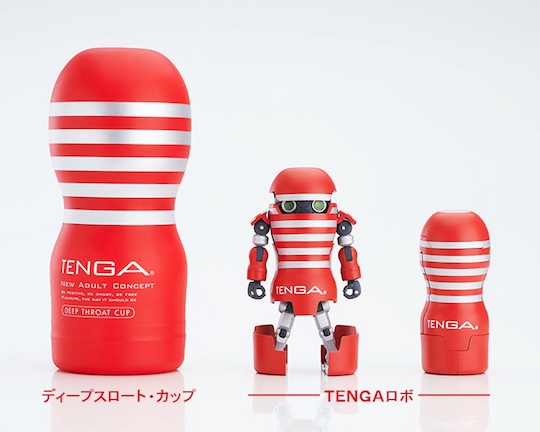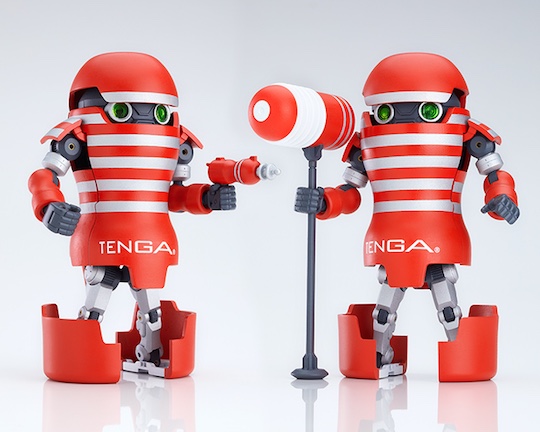 In fact, this is not wholly a new development. While it's the first time Tenga has ventured officially into the territory, regular folk spotted the mecha possibilities of Tenga toys years ago. The idea spawned a whole series of online Tenga robot art inspired by Tenga Onacups: first the original Tenga Robo in 2015, followed shortly afterwards by more netizen art inspired by the Iroha series of vibrators, Tenga Eggs, and more.
And then in 2016, someone actually went ahead and made their own Gundam-style Tenga mecha robot figure.
The new Tenga Robo is a direct descendent of this user-generated content. Kyoryu Kuramo, who made the first Tenga Robo design, is responsible for the design of the toy, which is a partnership between Tenga and figure manufacturer and distributor Good Smile Company.
If you want to own one of the Tenga Robo toys, however, it's a bit of a pain. First you have to make a reservation by September 19th and then, if it's not already sold out, it is shipped in December. Thirty randomly selected people will also receive a special themed t-shirt.
So this is a special item without a mass market release (yet). Contact Kanojo Toys if you want them to procure you a Tenga Robo, but you may have to hurry.
Tenga also plans to release different versions of the figure in the future, just like regular onacups come in a zillion variations. Let's hope they make the series widely available for regular orders all year round.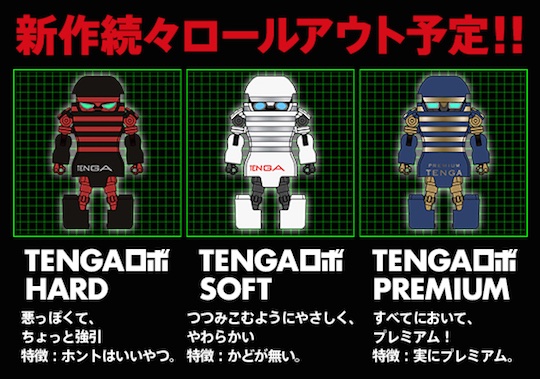 More Amateur wife XXX videos