Curvy jukujo Manami Hashimoto is apparently nude in the film And Then There Was Light (Hikari), which we missed when it came out last year but are looking forward to catching on DVD soon.
In the meantime, between parsing her semi-nude sex scenes for television dramas, we are admiring her appearances on regular TV. Like this, which saw her have her stunning breasts groped, kneaded, and massaged for the benefits of the rolling cameras.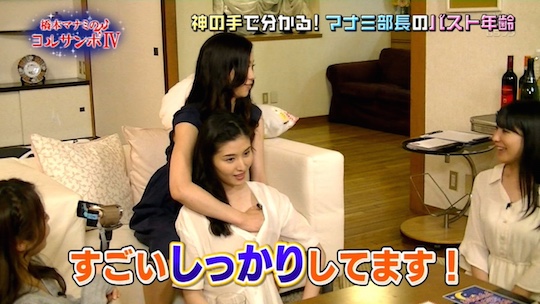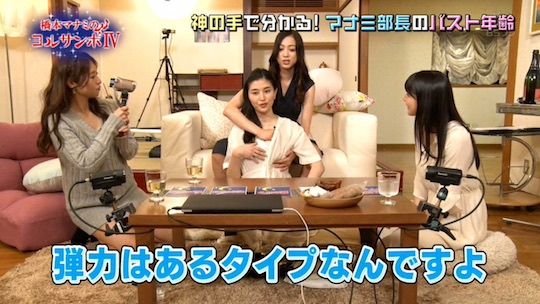 The show was Yoru Sanpo on BS Fuji TV, which is presented by Hashimoto.
Surrounded by other women watching and filming, Manami Hashimoto sat back and let another woman gleefully rub her chest. Well, they say we are in a "Golden Age" of television!
Ostensibly the "groper" was analyzing the bounce and quality of Manami Hashimoto's bust, but we're pretty sure this was all just an excuse dreamed up by the producers to titillate and amuse male viewers. Naturally, the woman copping a feel was full of praise for the firmness of what her lucky hands were touching.
Unfortunately, Manami Hashimoto was still wearing a shirt and all the action took place underneath the clothing. But what an image!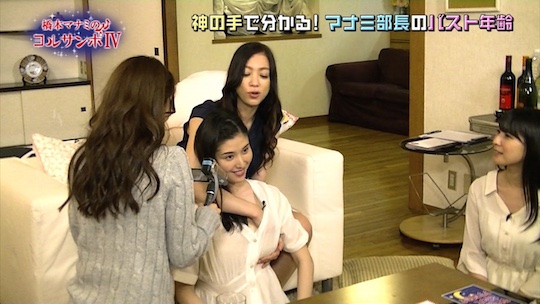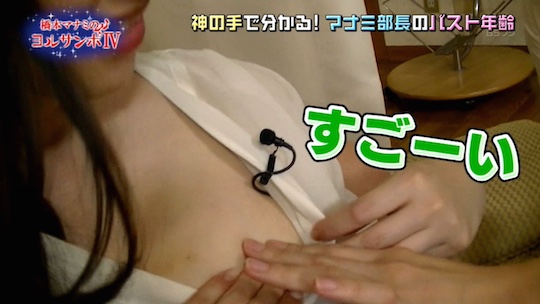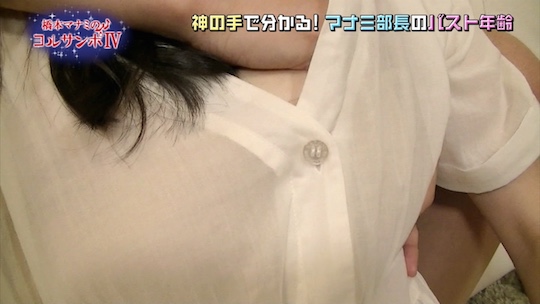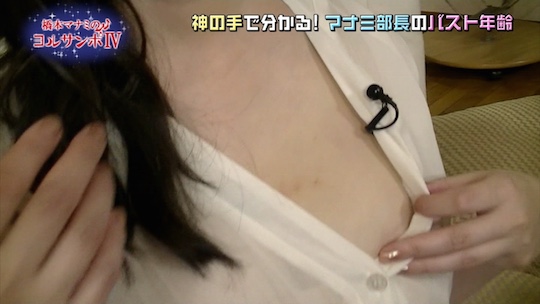 And at one point, we so very nearly had a nip slip! Just slide that bulging white shirt open just a little bit more and… Well, we'll have to wait for the DVD of And Then There Was Light…

More Amateur wife XXX videos