Mana Sakura is a major AV star right now, so much so that she even has her own luxury naked figure.
But she isn't content with just fame and fortune. She wants more challenges. So she has reinvented herself as a writer and director.
She has directed a video in which Donald Trump and Kim Jong-un are not world leaders blustering at each other about nuclear war, but rather best buddies. Given Trump's state visit to Japan and South Korea this week, the timing of the satire is perfect.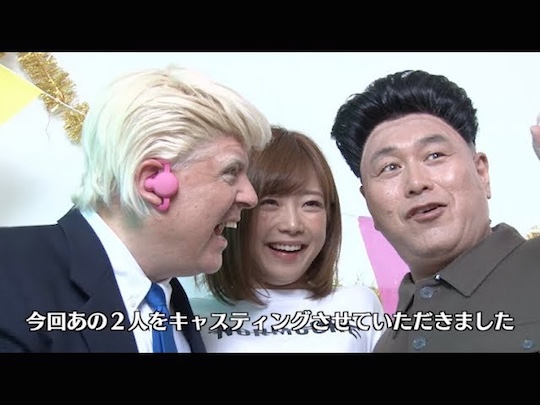 To be fair, the video, which Sakura has said is intended to promote world peace, has been funded by Bonx as advert for its communication device, Bonx Grip. Still, it's one heck of a debut for Mana.
Sakura has also written a novel, Saitei (The Lowlife), which was published last year and has just been turned into a film by the sexploitation master Takahisa Zeze.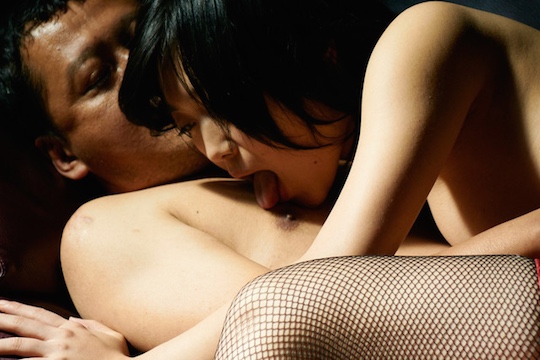 It stars newcomer Ayano Moriguchi and establish softcore porn star Kokone Sasaki as well as hot MILF actress (and hair nude pioneer) Saki Takaoka.
The porn star Mihiro also wrote an autobiographical novel, nude, which was turned into a film starring the lovely Naoko Watanabe. Ai Iijima and Saori Hara likewise wrote books, with the former's efforts attracting considerable public attention and commercial success.
Japanese porn stars seem to enjoy taking interesting career paths, either as completely new stages in their professional lives or as extra gigs alongside their regular porn.
Saki Otsuka is an erotic photographer these days while Elly Akira (Yuuka Osawa, aka Fareeza Terunuma) also worked as an artist and singer.
Yuma Asami beat cancer and relaunched herself as a singer.
Busty porn star Suzumi Suzuki (Ruri Satoh) became a sociologist, specializing in AV research. Yuka Mine graduated from porn to manga and TV personality.

More Amateur wife XXX videos