Japan's prime minister Shinzo Abe has called another lower house election. During these times we always think of the more unusual politicos or wannabe lawmakers.
For example, Mieko Tanaka is a former actress with at least one nude scene (and an adultery scandal) to her credit. Asuka Tachikawa did the opposite: posing semi-nude after she left politics.
The earlier activities of some provocative candidates can overshadow their campaigns. Election candidate Rena Masuyama was known for her past lactation performance events as opposed to her policies.
Mai Goto is another interesting example. Now aged 44, Goto is a former AV actress who attempted to become a Tokyo Assembly member in 2009 but faced criticism for her "too sexy" posters and clothing during campaigning. She ended up coming sixth place with only 3,592 votes, so looks and notoriety only go so far, it seems.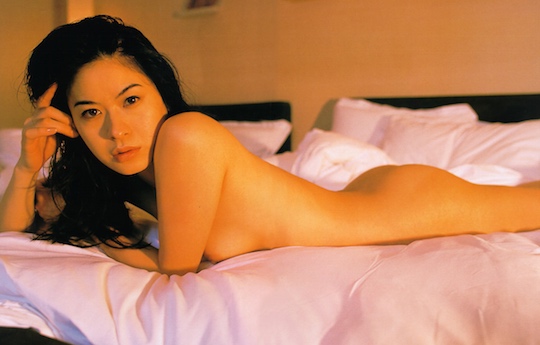 Before she tried to enter politics, Goto was known for her chakuero DVDs that, though stopping short of actual porn, were almost everything but. We're not sure exactly when she started doing hair nude (full-frontal) shoots, but the results should have been enough to guarantee more than a few votes.
After her election flop, she cut her losses and finally in 2010 made her AV debut with, of course, Muteki, the company that specializes in such crossover porn debuts.
Not to be deterred from her dreams, Goto then stood as a candidate for the Suginami ward assembly election in 2011, placing 59th out of 72 candidates.
At the time, Goto was compared to the charming Yuri Fujikawa, the 37-year-old beauty who sits in the Hachinohe Assembly up in chilly Aomori.

More Amateur wife XXX videos