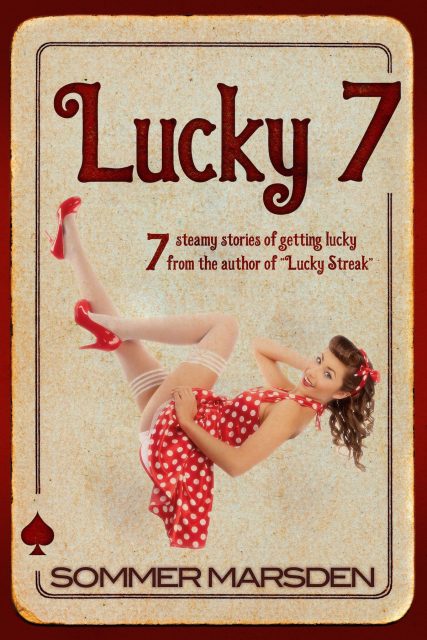 Use code PRIMEBOOKS18 to get $5 off any $20 or more book purchase for Amazon's Prime Day.
Criteria for my Kink Your Kindle selections: All fiction must contain explicit, realistic sex within rich storylines framed by excellent writing, with complex and compelling characters. All nonfiction must be accurate, nonjudgemental, and sex-positive, with preference for an all-gender, all-orientation approaches. Must be new or very recent.
I love these books! Enjoy my top picks:
Lucky 7 ($1.99 – Prime day promo!) Sommer Marsden
"When I heard that Sommer Marsden was releasing a collection of short stories I was so excited I may have shouted yes and fist pumped. I know my guy gave me a questioning look and I just quickly explained new book by one of my favourite authors and he just nodded knowingly. I am a big fan of this author. I have yet to read anything by her that I do not enjoy and this collection did not disappoint. Seven short stories that are sexy, hot, steamy, sweet and loving. Sommer Marsden knows how to write the perfect sexy short story."
Coming Out Like a Porn Star: Essays on Pornography, Protection, and Privacy ($9.99 | $13.56) Jiz Lee, editor
"This revealing, moving, and often surprising collection lets you go deep inside the lives of generations of porn stars and explicit performers. It's an absolute must-read for anyone interested in sex industry politics, sex-positive culture, and porn studies––and for anyone whose friend, lover, or family member has taken their pants off in front of a camera. One after the other, these memoirs add up to a powerful, if ironic, conclusion: Porn stigma is the biggest problem many adult performers face, and it is at least as likely to come from our feminist moms as from prudish conservatives. Once you've heard the clear, articulate voices of these porn stars, you'll never look at a sex movie, or the people who make it happen, the same way again." (Carol Queen)
Building Open Relationships: Your hands-on guide to swinging, polyamory, and beyond! ($14.95 | $24.95) Dr. Liz Powell
"Have you read "that book" on non-monogamy and still wondered "But how do you actually DO this?" Join Dr. Liz Powell, psychologist, speaker, and coach, as she draws from her education, research, and life experience to bring you Building Open Relationships. This new book is an all-inclusive guide to beginning and maintaining your non-monogamous life, no matter where you fall under the non-monogamous umbrella."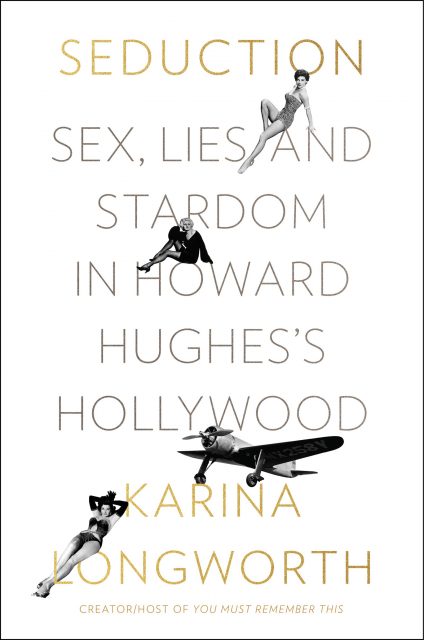 Seduction: Sex, Lies, and Stardom in Howard Hughes's Hollywood (Pre-order: $14.99 | $29.99) Karina Longworth
"From promoting bombshells like Jean Harlow and Jane Russell to his contentious battles with the censors, [Howard] Hughes—perhaps more than any other filmmaker of his era—commoditized male desire as he objectified and sexualized women. Yet there were also numerous women pulled into Hughes's grasp who never made it to the screen, sometimes virtually imprisoned by an increasingly paranoid and disturbed Hughes, who retained multitudes of private investigators, security personnel, and informers to make certain these actresses would not escape his clutches."
Candy Lovers ($4.99 – Prime Day promo!) Rachel Kramer Bussel, editor
"The stories contained in Candy Lovers are sure to satisfy the sweetest taste buds…I particularly enjoyed the broad mix of candy/treats and how they were integrated into each story. In some cases, they were a central focus, and in others, a backdrop to spring off of into something a little deeper. There is also a solid blend of refined, more literary pieces alongside more playful ones—a perfect candy store of options for every treat craving! (And no, I'm not talking about just sugar here.) Fun theme, plus sexy stories from R. Gay, Shanna Germain, Salome Wilde, Tenille Brown, and many more! Loved this delicious anthology."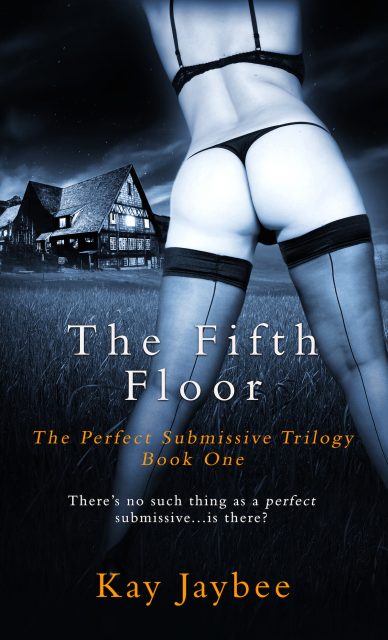 The Perfect Submissive (3 Book Series) ($2.99 each) Kay Jaybee
"In book one, Jess Sanders is introduced into sexual submission and becomes more than part of the hotel management staff. She's now also a sexual submissive as part of the entertainment floor. Just as she feels comfortable, Mrs. Peters changes it up on her by sending both Jess and Miss Sarah to another sexual retreat. From the very beginning of this story, both the characters and the readers are wary. This adult retreat is being run by someone they don't trust nor do they like. Still, these are professionals and both Jess and Miss Sarah will not bring shame to Mrs. Peters. Hands down, the kinky sex in this story is five star. The perversion of fairy tales with even gender bending costume changes is fabulous. The constant tension with Jess not knowing what is going on and if she will return to Fables is a great mind-fuck …"
See also: The Voyeur ($3.99)
Thriving in Sex Work: Heartfelt Advice for Staying Sane in the Sex Industry ($9.99 | $13.99) Lola Davina
"This book sets a new standard of understanding for people both inside and outside the sex working industries.
Wonderfully written with an open, inviting, and deeply caring voice that guides the readers through an intricate world of considerations about an ever important field of work – Sex Work – whose time to shine in our modern American society has finally arrived … Part compassionate psychology and part level-headed planning, this book and the advice that it shares is going to mean the world to our currently existing and expanding force of Sex Workers as well as those who care for and love them."
Yes Means Yes!: Visions of Female Sexual Power and a World without Rape (Pre-order, $11.99 | $13.12) Jessica Valenti, editor
"Of all the arguments out there that propose how to end rape, embracing women's sexual pleasure may not sound like a likely solution. But Yes Means Yes argues otherwise. By investigating the myriad ways the sexual choices of women can take shape, this anthology argues, not only should women know what they don't want, but they also should seize their freedom to explore what they do want. By challenging blanket claims, like that all males are sexual aggressors, and taking the shame away from females who are bona fide sexual submissives, Yes Means Yes says the conscious decisions we make about sex in its many forms are the best medicine for the illness that is rape culture."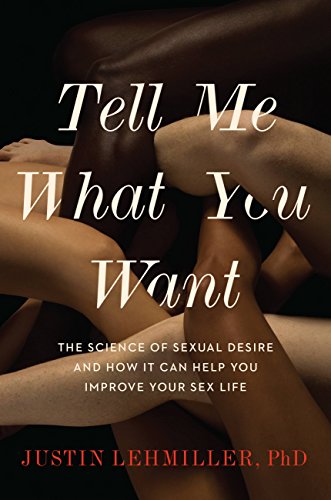 Tell Me What You Want: The Science of Sexual Desire and How It Can Help You Improve Your Sex Life ($13.99 | $20.45) Justin J. Lehmiller
"Clearly, I need a little more education and acceptance to master with sex, because, while reading Tell Me What You Want, I frequently exclaimed, "Damn!" or "Eww!" while reading the findings and results of the author's own report from a survey of 350 questions taken by a pool of 4,000+ people. Among all of the jaw-dropping personal testimonials, the mixture of shame and empowerment involved in revealing one's fantasy, determining the ideal sexual partner compared to the 'average,' what I enjoyed most was the idea of living out one's fantasies as being cathartic and a learning process, but beset with its own risks, rewards, and way of looking at relationships."
The White Devil: A Novel ($7.49 | $8.50) Justin Evans
Note: this is not an erotica book, but a horror novel I read and loved that happened to be all about sex … "Joe Hill's Horns meets Donna Tartt'sThe Secret History in this bold new thriller from Justin Evans, author of the critically acclaimed A Good and Happy Child. When seventeen-year-old Andrew Taylor is transplanted from his American high school to a British boarding school—a high-profile academy for the sons of England's finest—his father hopes that the boy's dark past will not follow him from across the Atlantic. But blood, suspense, and intrigue quickly surround Andrew once again as he finds himself struggling with a deadly mystery left unsolved by a student from Harrow School's past—the enigmatic poet Lord Byron."
Watch Point ($4.99 | $16.99 – Prime Day promo!) Cecilia Tan
"Watch Point by Cecilia Tan is a kinky m/m romantic thriller. Eric Sakai-Johnson is messed up. He was honorably discharged from the Navy (before don't ask, don't tell), fired from his bodyguard job even after he took a bullet for the guy because the guy found out that he was gay. The firing also ended the medical support his employer was giving Eric's mother leaving Eric with millions in debt. He is pissed off. His plans to kidnap his former employers son in exchange for the money doesn't go exactly to plan but it does clue him into the fact that he isn't the only one his former employer has hurt. Watching Chase blossom while kidnapped was delightful."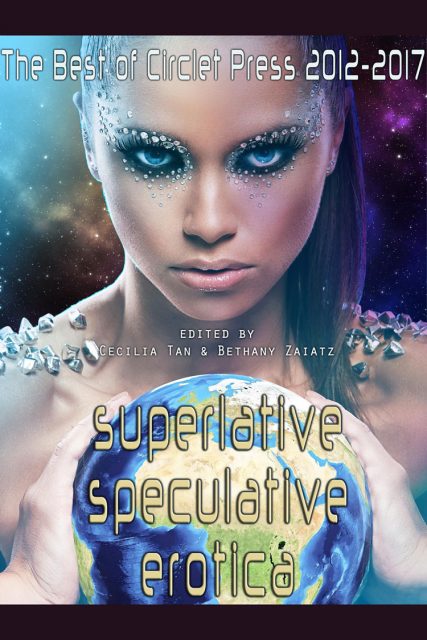 Superlative Speculative Erotica: The Best of Circlet Press ($9.99 | $19.95) Cecilia Tan, Bethany Zaiatz, editors
"Superlative Speculative Erotica features stories voted on by the Kickstarter and Patreon supporters and reflects many of the genres published by Circlet Press: a little cyberpunk, a little high fantasy, a touch of horror, some superheroes, a bit of space opera, some paranormal… What unites these stories is their quality. … Twenty of our best stories of the last five years."
HARD DRIVE: The Best Sci-Fi Erotica of M.Christian ($2.99 | $14.99) M. Christian
"Hard Drive demonstrates M.Christian isn't just one of our finest erotica writers. He isn't just a leading thinker on the ever-changing interplay of sexuality, society, and science. He's the best at showing how our sexuality, whatever the time or place or technology, makes us human."
Love Code ($6.99) Alison Tyler
"The setting: Beyond where we are now, but before where we're going to be. Welcome to a possible future. When there's a bot in every bedroom, will humans become obsolete? This pulp, science-fiction erotic cougar story with a noir-twist aims to find out. It's an ero-tech-a adventure, as well as an adventure in erotica, brought to you by your favorite trollop with a laptop, Alison Tyler."
A COUPLE BOOKS BY ME
Filthy Housewives: Explicit Erotica ($3.89 | $8.89) Violet Blue, editor
"Let's begin with the cover art, which the first impression a book – whether electronic or print – gives a reader. If done right, it clues you in to what to expect within the pages. This cover art is spectacular. It's simple, yet refined, and a stark contrast to the word Filthy. It brings to mind a simpler time, when being a housewife was, indeed, a job. And then it makes you start to wonder, as you slowly peel back the cover, what secrets will you discover as you read. Needless to say – I LOVE the cover. And then, before I barely took a breath, I was hooked. Beginning with one of my favourite authors, Alison Tyler's Out of Luck, I dove headfirst into seven sizzling stories that don't, in any way, resemble any housewives I've ever known. These women are sexy, forthright, and some have bigger balls then their husbands. Most of all, they revel in their own sexuality. They know what they want, and how to get it. Not only will these stories make you hot, and wanting, they will inspire your own bedroom adventures."
Wetware: Cyberpunk Erotica ($3.89 | $8.89) Violet Blue, editor
"Wetware is a short story collection that deserves and needs to be savoured slowly, one precious tale at a time. Each story presents a different version of the future; universes where technology and discovery are seamlessly coupled (pun intended) with unabashed sexuality. The sex is raw, often rough; the characters are needy, hungry, vibrant…real. The collection offers variety in voices, settings, and couplings, all the while maintaining the uniform sterling quality of writing. I would have a hard time picking a favourite story: I enjoyed the flawless integration of the world building in Sixty Five Night, the twist in Never Say No, and the insight of Synthetic Skin. The prologue, an essay on cyberpunk and sexuality by Violet Blue herself, is not to be missed."
Need more? Popular Kink Your Kindle posts:
* Kink Your Kindle: A sci-fi space opera, paranormal horror, hot crime noir, erotic ninjas
* Kink Your Kindle: Sherlock slash, Love and War, slutty couples, kidnapped chefs
* Kink Your Kindle: Filthy chefs, slow surrenders, and debauched fairy tales
* Kink Your Kindle: Group sex, erotic dystopian sci-fi, Bitcoin smut, kinky romance
The post Kink Your Kindle: Hot new books to educate, arouse, inspire #PrimeDay appeared first on Violet Blue ® | Open Source Sex.
More Amateur wife XXX videos